OnePlus have a motto of 'Never Settle' and this also includes when it comes to offering the best software experiance possible to customers.
Whilst a lot of manufacturers leave older devices behind when it comes to software updates, OnePlus is not one of them, especially after the news just announced!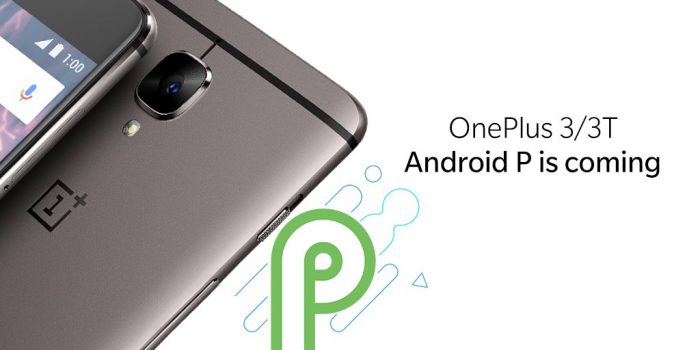 Yes that's right, owners of the OnePlus 3 and 3T will be able to enjoy Android P when it comes out later in the year, and this should be music to the ears of customers who have stuck with their OnePlus 3 or 3T instead of jumping to a 5 or 6.
I have been running the P developer version on my OnePlus 6 and have been very impressed, and the final version should be even better so 3 and 3T customers have a lot to look forward too.
Below is the statement we just had through so you can read in detail
OnePlus is committed to giving users the best possible experience, consistently delivering software updates for two years after the launch of a device, and security updates for an additional year after that. Just last week, we introduced camera improvements and the latest Android security patch, in the OxygenOS 5.0.4 update for OnePlus 3 and 3T.   

After internal discussions and evaluation, we have decided to focus our development resources on the Android P project, instead of upgrading the OnePlus 3 and 3T device to Android 8.1, so we can offer more exciting features and improvements for our OnePlus 3 and 3T users.  

Over the past few months, we have been working closely with Google on the Android P Beta program. Thanks to everyone's participation and continued feedback, the progress we have made together has been greatly accelerated. The Android P update will be available on the OnePlus 6, OnePlus 5/T and OnePlus 3/3T, in this order. We will keep you all updated in the coming months.