Smartphones spoil us. Need to find out what film that actress was in? There's an app for that. Need to find out if the trains are running? There's an app for that. Need to keep track of your bowel movements? There is actually an app for that.
There is an app for almost everything nowadays, ranging from the really useful to the utterly bizarre. For most, phones will be filled with social media apps, photo editing apps and shopping apps, but there are those that are just plain weird.
This article, brought to you by Tappable rounds up ten oddities available on app stores, from the surprisingly handy to the ones that will leave you scratching your heads.
1. Nothing: Free
1,000,000 downloads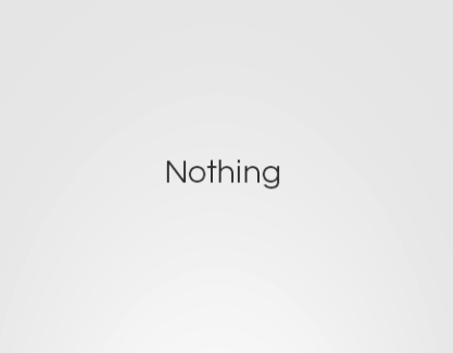 You can't get something for nothing, but apparently you can get nothing for nothing. This app offers users absolutely nothing. Once opened the screen simply says the word 'nothing' in black text in the middle of a white background.
With over one million downloads you may suspect there is something special hidden in the app, but no, there is literally nothing.
Some claim it to be inspirational and others simply praise its true-to-name feature, however we are not sure of the app's true purpose. Procrastination? Storage waster? Find out for yourselves.
What a user has to say:


2. I am Rich: £299.99
10,000 downloads

What do you do when you have everything? Apparently you buy a £300 app to prove you are wealthy.
This app, which costs £299.99 (not a typo), essentially gives the downloader bragging rights to show people they are rich enough to afford it, or silly enough to part with that kind of money for an app.
If you are sitting there wondering how 10,000 people parted with that kind of money for the app, then be aware that it regularly goes on sale for free in the play store, allowing the less wealthy to falsely celebrate their riches.
There are features to this app such as:
See other 'Rich Bitches' (downloaders of the app)
A link to the app's Facebook page
The app's trailer
More apps from the developer
And 'something special'.
It doesn't sound like it is worth £300, unless the 'something special' is a refund.
What a user has to say:

3. Run Pee: Free
100,000 downloads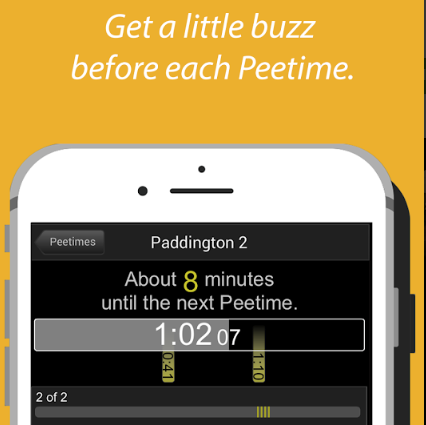 You are taken in by the 50p difference between the small and large drink at the cinema, however what if you have the bladder of a gnat? There is little more annoying than paying a small fortune to see a movie at the cinema only to end up missing the best parts due to bathroom breaks.
Luckily someone has invented an app that buzzes during the film, so you can safely go to the toilet and not miss an essential part of the plot. Similarly, if you don't know whether to hang on for a Marvel-style credit clip, this app will tell you.
It is free to download but after a few uses you will be required to pay for pee coins to unlock movies.
What a user has to say:


4. Poop Tracker: Free
10,000 downloads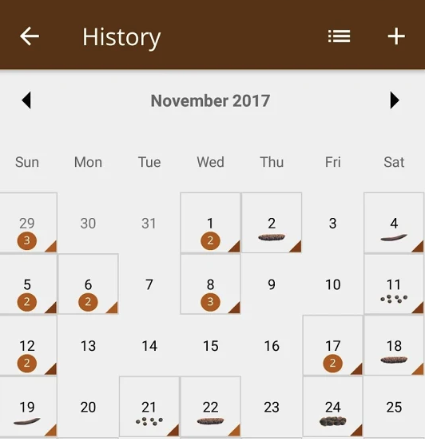 Poop Tracker, does what it says on the tin really. It helps users track their toilet habits, from consistency to frequency and even colour.
Bowel movements can be indicative of health issues, and for some tracking these changes helps them know if everything is okay.
Practically this app is actually useful to the 10,000 people that have downloaded it, but, the fact there is actually an app for this purpose is strange.
So, although this app is probably the most useful on this list, the image of people inspecting the toilet bowl to precisely input the data about their poops is a little unsavoury.
What a user has to say:


5. Human to Cat Translator: Free (iPhone) Android (£0.74)
5,000,000 downloads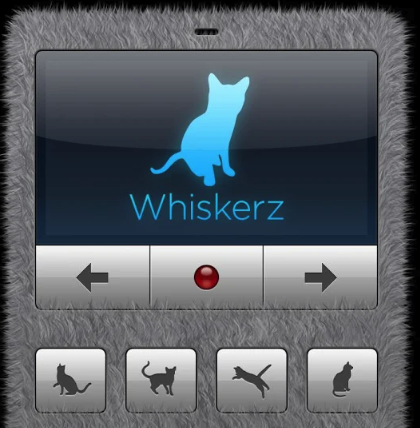 It is a universally acknowledged fact that cats will one day rule the world. They are notorious for their higher-being attitude, which explains the popularity of this app. Five million desperate cat owners have downloaded this app with the hope of convincing their felines to stop plotting their demise.
The app translates the users' voice into three feline 'voices' allowing them to communicate with their beloved kitties. If the user's purpose is to wind their cat up and deepen the rage, then the app also includes some bird and mouse noises for that purpose.
What a user has to say:


6. GHRI Shark Tracker: Free
10,000 downloads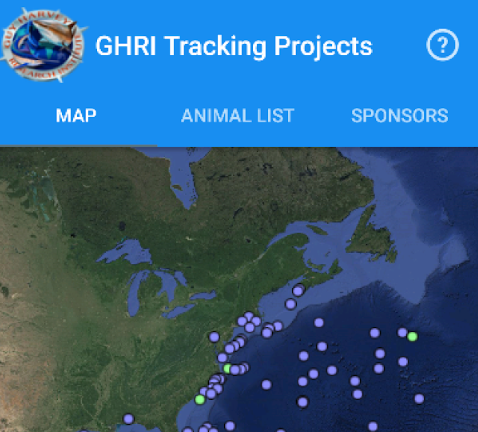 This shark tracking app has two main target audiences, the first being the avid shark fan – those who long to see a shark in their natural habitat and will risk life and limb to spot one. The other is those who wish to avoid becoming a shark bait statistic.
Brought to you by the NSU Oceanographic Center and the Guy Harvey Research Institute (both based in Florida, USA), this app allows users to keep up to date with the locations of all of the GHRI's and Nova Oceanographic's trackable sharks. It provides detailed information about each animal and the journeys they have taken.
What a user has to say:


7. Llama or Duck??: Free
10,000 downloads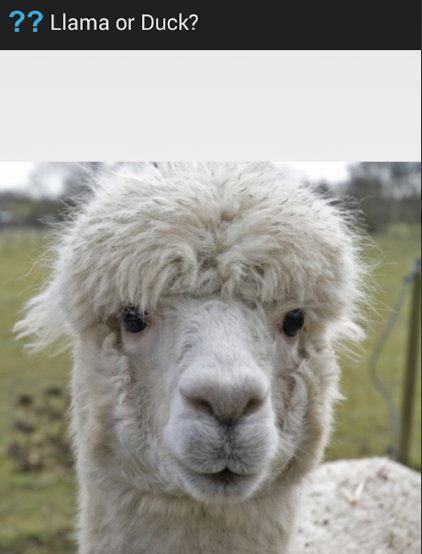 Scratching your head wondering how on earth people can get llamas and ducks mixed up? Well, apparently people can, and do, otherwise why would this app exist?
The app flashes up photos of either a duck or llama and the user has a split second to choose which of the two it is, simple as that.
What a user has to say:


8. Cross Stitch
5,000,000 downloads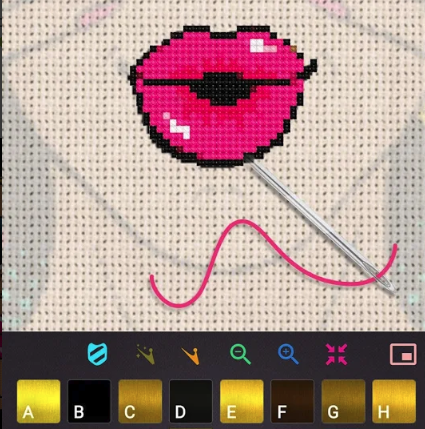 If you don't fancy those pesky pin pricks when creating a cross stitch masterpiece, then this app is perfect. All the fun of cross stitch without the hassle.
This app allows users to import any of their own pictures and turn treasured memories into a cross stitch creation. Like colouring books some will find this a great away to escape everyday stresses and spend some time relaxing.
You don't get a finished piece of physical cross stitch but it is a great way to turn off for 20 minutes.
What a user has to say:
9. Touch Surgery: Free
100,000 downloads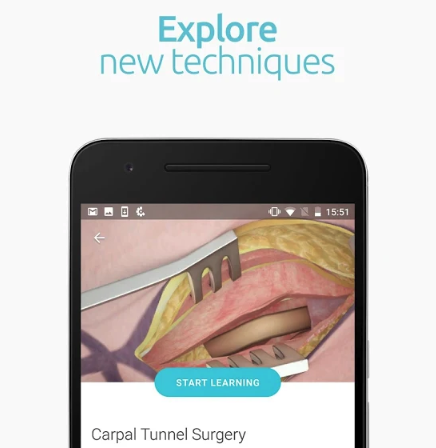 Some people shudder at the idea of surgery, never mind knowing how it is achieved and having a go at it themselves. Well, Touch Surgery allows users to learn about different surgeries and try their hand at procedures without actually putting anyone's life at risk.
By playing this app you learn real life medical terms and techniques. However, it DOES NOT give you a licence to practice medicine. If you are thinking this app will set you on your way to becoming a surgeon, it won't.
It may aid training surgeons during their studies in a format that is easier to digest than medical texts, but you will still need that doctorate before you are allowed near real patients.
Don't try this at home!
What a user has to say:


10. Women Barefoot: £0.89
10,000 downloads

And as definitive proof there is an app for everything, there is an app on the market that solely (pun intended) caters to those with foot fetishes. The not-so imaginatively named Women Barefoot is an app filled with pictures of women's feet.
The app claims to have over 300 high quality images with no ads, leaving users to enjoy their images of feet in peace.
It isn't free – this app will set you back £0.89 but is updated frequently so worth the one-time purchase fee…. if you are into that thing.
What a user has to say:

There's many more apps to choose from out there, including every part of life. Just recently I've been on the look out for a new home and have found these apps – there's a number of them available and it takes a lot of the guesswork out of buying your new home.
Do you have any weird apps on your phone? Let us know by tweeting @coolsmartphone… but make sure it is safe to share.
Download figures, prices and reviews are taken from the Google Play Store, app store numbers have not been included.