We've now taken delivery of our mobile phone booster. It's a big day but also a strange one. As I type, we're sitting in a barn in a field. There's nothing but cows and sheep all around me yet we've got 1Gbps fibre connectivity. The fibre optic cables come direct – there's no copper for the "last mile" and the speeds are almost ludicrous. Downloads and uploads happen in seconds and you get spoiled easily. This, in my head, is how the internet SHOULD be. Want 4K HD streams? No problem. Want music and big downloads happening all at once? No worries. Want to make video calls from country to country? Easy.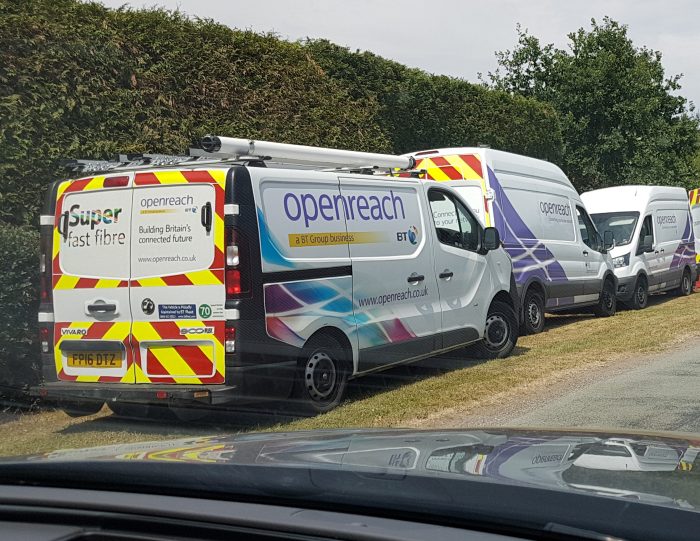 Yet, when people try to call our mobile phones, they get sent straight to voicemail. It doesn't matter which network you're on here, there's hardly any signal. Strangely, when we walk the half a mile down the private drive that feeds this small industrial estate, I can get one bar of 4G, however when I'm here in the office, it's a big fat nothing. So it's a meeting of two worlds. Super-fast fibre? Yes! A phone signal? No.
So, for less than £600, we've got one of these..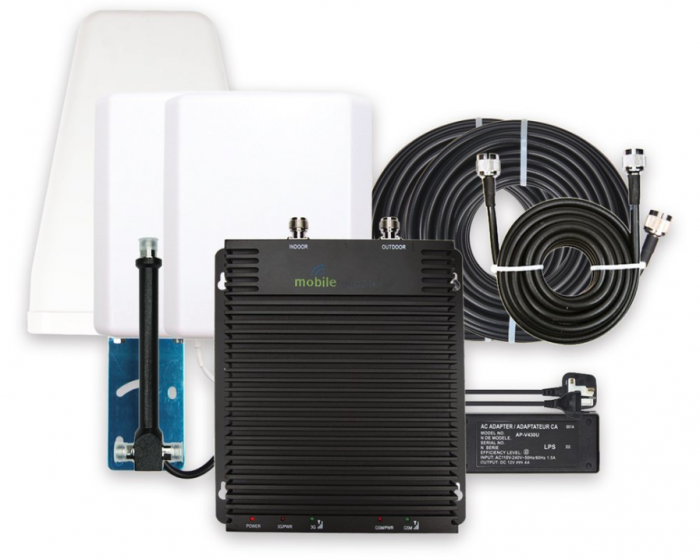 It's an MR PowerMax Mobile Repeater and is designed to boost voice calls, 2G, 3G and 4G data connections. The coverage is 1000 m2 and it'll do all UK networks, including all the "virtual" network operators too. You can spend a bit more if you want and add bigger antennas, but in early tests we've found it to be more than ample for our requirements.
This particular model supports up to 50 simultaneous calls and the we get 100% free technical support, so we can call if we need help with the installation etc. However, looking at it I doubt it's going to take more than 15 minutes to get going. All it does, in essence, is pick out the existing signals from the air via the antenna, then it amplifies and re-broadcasts it. You don't need to worry about setting up users, you don't need to worry about it only working on one network – it just works.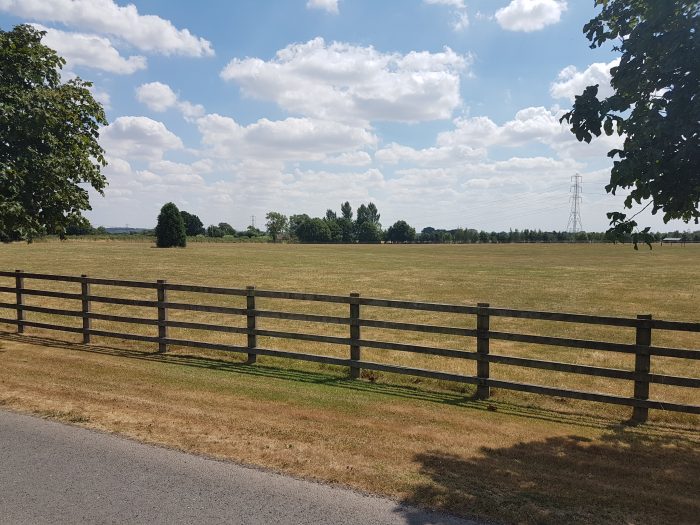 All we have to do is put the external aerial fairly high up so that it stands the best chance of getting a signal. It'll certainly receive a better signal on the roof than our mobile phones do in the office (and remember, modern mobile phones won't have an antenna as big as the one provided with this! Then it's just a matter of plugging it in and off we go.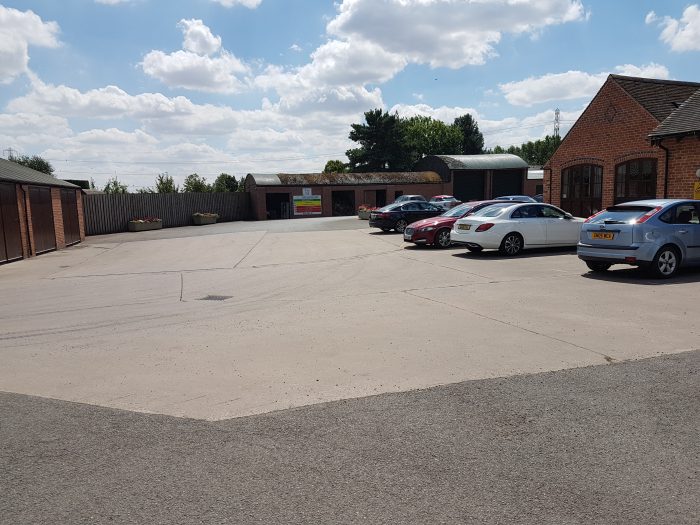 Shortly, in our field in the middle of no-where, we'll have an actual signal again!
What you need to consider though, if you're thinking of buying one of these mobile phone signal boosters, is that the boosted signal could also benefit properties and businesses in the surrounding area, so it might be worth getting in touch with local companies to perhaps share the cost of a purchase such as this.