Before I started writing this, I headed to my own fridge for a healthy snack. This is what I found inside. Cadbury seems to have exploded in there. It's mad.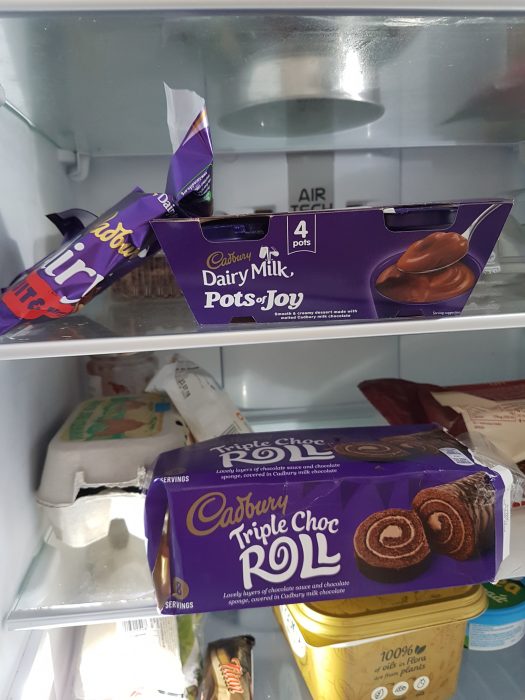 The problem is, I think, that when we head to the local supermarket, it's when we're hungry. So we just buy chocolate. We also get stuff we probably don't need. Like another tub of butter, or more cheese than we actually need. It's because, try as I might, I can't remember everything in the fridge. Even if I make a list, I'll usually come back without something we need just five minutes later.
So this, then, is the FridgeCam. It's from London based tech firm, Smarter. They've been working with Tesco and they reckon that this will change the way we shop. You can buy one right now from Currys for £149.99 and will attach to any fridge to convert it into a "Smart Fridge".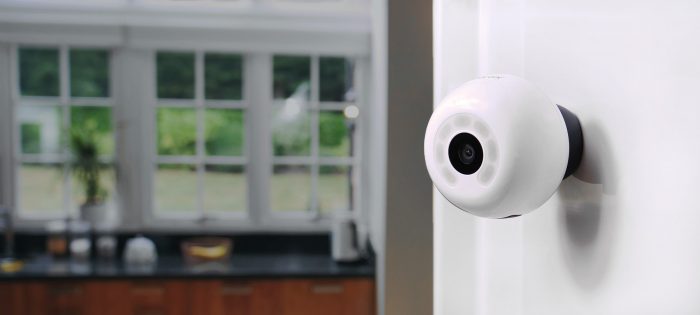 It uses object recognition to determine what you've got. An inventory will be created so you can see what goods you have "in stock". Then, while you're out at the shops, you can use a smartphone app to see the contents of their fridge, helping you to buy better and reducing waste.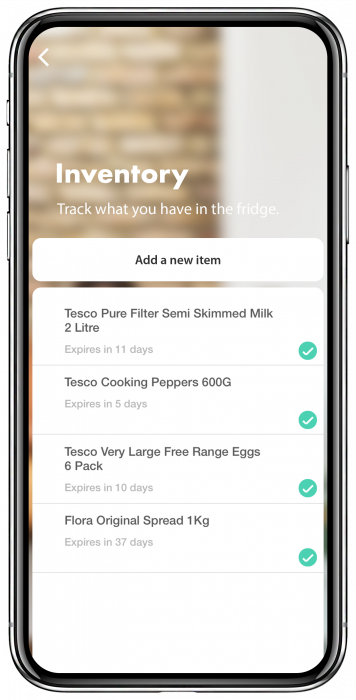 The clever FridgeCam will snap a picture of the contents every time the fridge door is opened and closed. It then sends a picture to your phone. However, it doesn't just stop there. It'll also learn to remember items, manage best before dates and build a full inventory of what is in there. Then it can create a shopping list for your next trip to the supermarket.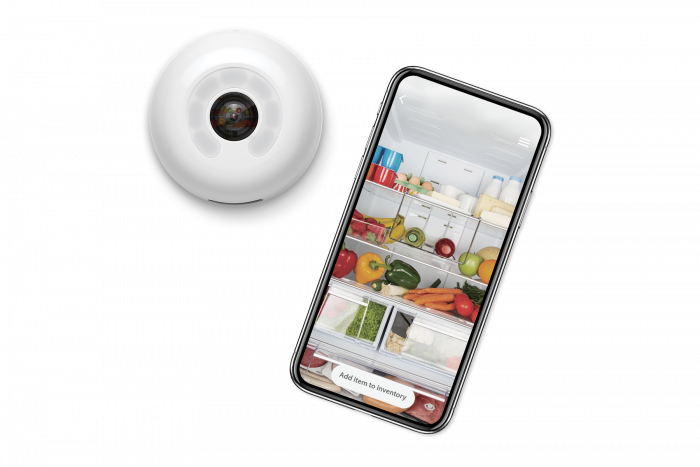 If £149.99 sounds a lot, then you should also know that it's reduced to £99.99 if you buy a fridge through Currys at the same time. The gadget is easy to setup and is the third clever gadget in their range. They also do the iKettle, which lets you remote boil your kettle from anywhere, and the Smarter Coffee gadget, which lets you create the perfect coffee using the Smarter app.
Here's a look at it in action…
https://www.youtube.com/watch?v=fq3M9GCB6c4
If you fancy one, head to the Currys website.