Three UK have announced a partnership with easyJet to to give customers a well deserved and time saving upgrade to their travels.
No one likes the stress of waiting in line to check in for a flight, only to have to wait ages the other end for your luggage. A holiday is supposed to be fun in the sun, not being bored in a queue.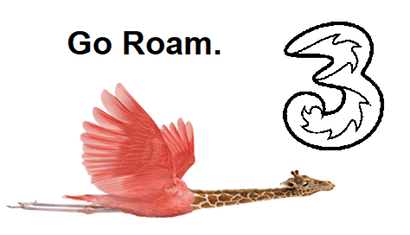 Three customers can now jump the line. They can become easyJet Hands Free customers, queuing straight after the Priority Queue passengers. All free of charge and just for being on Three.
And don't forget, now you are on your holiday you can use your calls, texts and data free of charge in 71 countries around the world to show off to jealous friends and family.
We tested GoRoam in Tenerife back in November last year, and was able to enjoy calling back home, texting friends and streaming data in the hotel.
If you need more data, don't forget Data Passport giving you unlimited data for 24hrs including tethering.