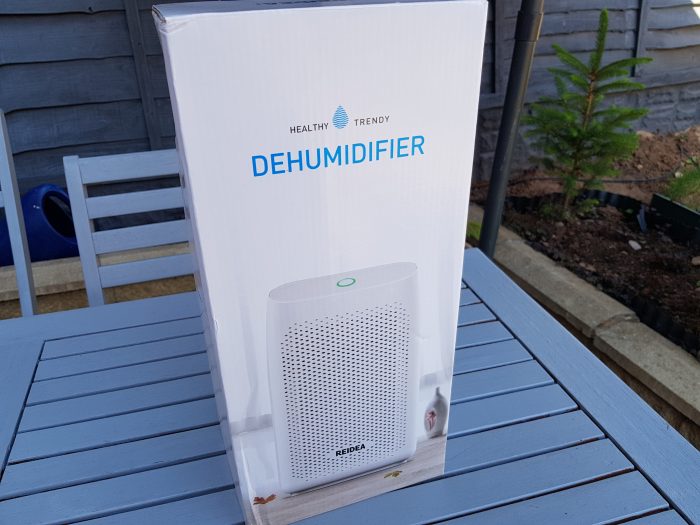 Have you got a room with a bit of a damp problem? Perhaps you have an area without much ventilation, a caravan or a window at home that won't open. This, for £25.99 as I type, will remove up to 300ml of moisture from your room each day.
It's available in either black or the white we have here and weighs just 1.26Kg. It's relatively small at 35.6 x 17 x 11 cm and is extremely quiet when you turn it on. All you can hear is a small fan, and it's very easy to use.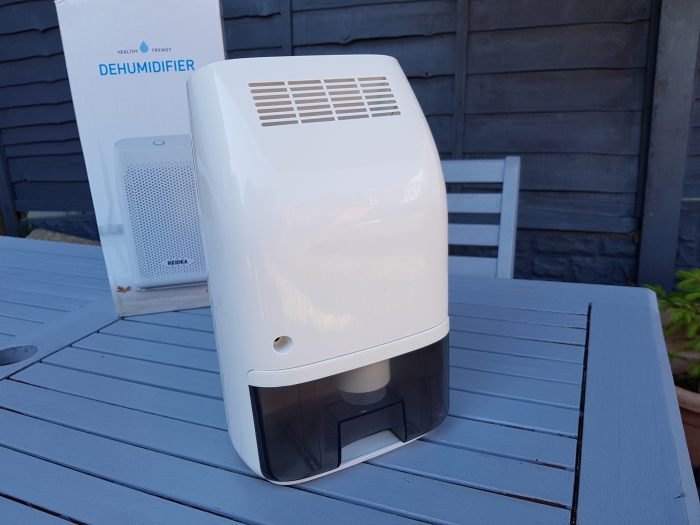 At the rear of the unit is a small water tank. This will cope with 700ml and, with a maximum of 300ml of moisture getting removed each day, you'll only have to remove this every couple of days or so at the absolute maximum. Although, saying that, as a way to test this I put it near our bathroom for a week and it still doesn't need refilling. Oh, and don't worry if you forget to check that tank, there's an auto shut-off function that will power down the device when the maximum water capacity is reached.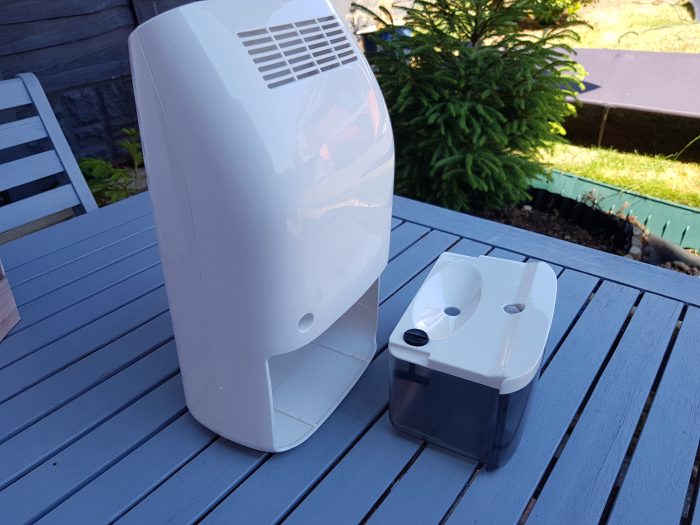 The tank slides out easily enough and can be cleaned out simply too. Suitable for spaces up to 20 square metres, you can purify and dehumidify the air in seconds – and it runs from just a 9V input via the supplied UK adapter.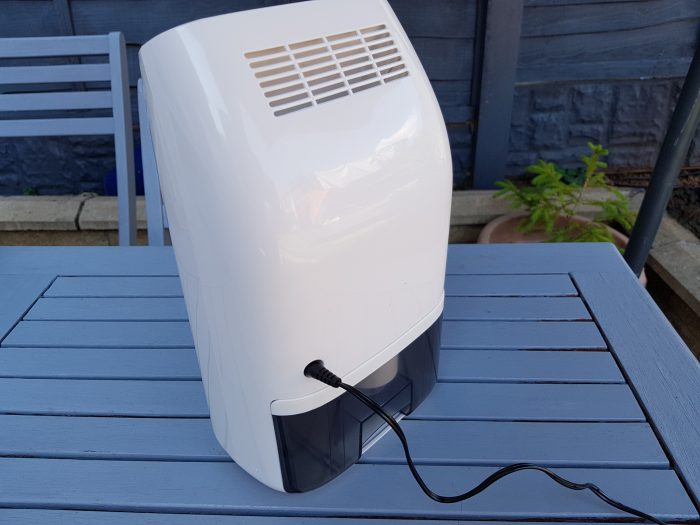 In the past at home we've had spillages and the odd leak, so I can see why people would want one of these. It's also worth getting if you tend to dry your clothes near to a radiator at home as it'll remove the wetness from the air. Also, because of the size of this, it's good for a shoe / coat cupboard.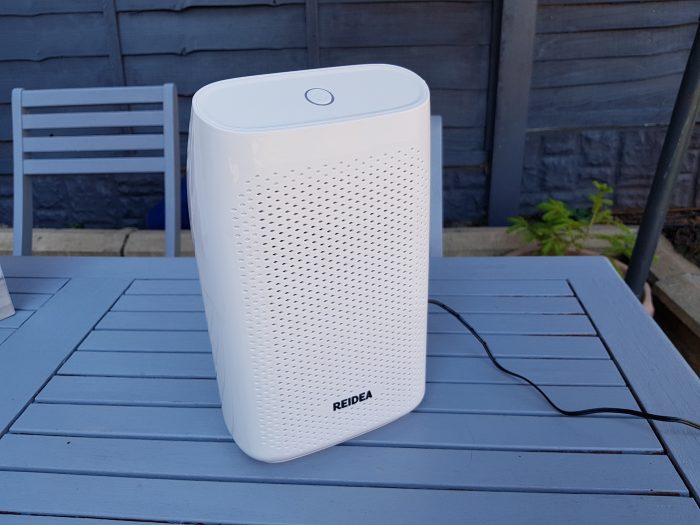 Operating is very simple – just push in the power feed and touch the button on top to start it. That's all there is to it. There's also a 30 day refund or exchange guarantee, which is reassuring.
The unit is well made, light and small. There's also quite an interesting and stylish design about it. It's simple and easy to operate and, although I've not been able to find a damp or wet room to fully test it out in, this is a great little device. Head to the Amazon product page to get hold of one right now.
REIDEA Compact Dehumidifier Review
Build - 90%
Design - 97%
Operation - 100%
Simple, elegant and oh-so-easy to use.