So let's face it, we all have busy lives and tend to lose track of time in one way or another. Whether you're reading this during a lunch break or on the way to catch a bus, now is the time to get in shape. Smartphones are in everyone's hands, so why not use that little shiny piece of glass to its full potential?
This is why I have put together this handy little round up of the top 5 mobile phone apps that can help your day-to-day life run a bit smoother. The following apps are for both Apple fans and Android one, so as not to leave anybody out and I will detail any costs.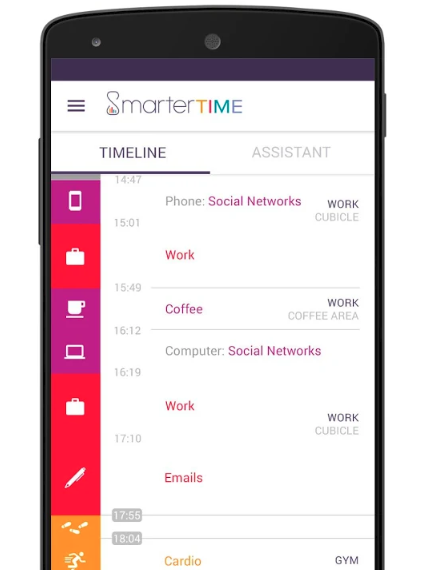 So first up has to be Smarter Time, this is a great little app that helps you better understand your time use. How else can you organise your time better if you don't know how you are spending it?
This is great as it even can make up some of the blank spaces in the data from the sensors built into your phone. It can also use previous habits as it logs some data automatically. Once the app receives enough data, it will give you reports on anything, like how you spend your time and how you waste time. You can then set goals to help achieve better time management. I really like this as it is like having a mobile agenda app without having to fill it in all the time!
Currently only available for Android but a beta is being developed for iOS, also it's free to download with some paid plans starting at £2.99.

Next up is EssayPro.com, a great UK essay writing service app for students.
It's still in the beta testing, but this is so helpful to get ahead on assignments while on the go. Initially designed to help students with work I could also see professionals using it to get a quick presentation for a meeting. You can talk to your desired writer in a convenient encrypted chat so no chance of details being picked up. Also, there is a handy upload tool so you can take a photo in class and send it with the task details. This should keep your school work on target without falling behind.
Currently available for Android and iOS for free.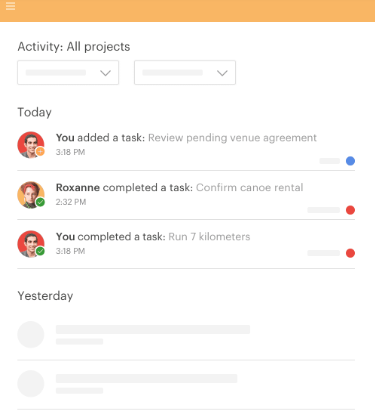 If a simple to do list is what you need, then Todoist is the one for you.
The appeal to this app is the simplicity. There are a whole bunch of features if you need them. By setting different tasks a priority level it can help you in the simplest way. Another option is to group them together and lets you separate work and personal items. It will also remember any recurring tasks just so that you don't need to. Although it's free, with the premium version you get location based reminders, achievement charts and automatic backups.
Currently available for both Android and iOS, the premium version costs £28 per year.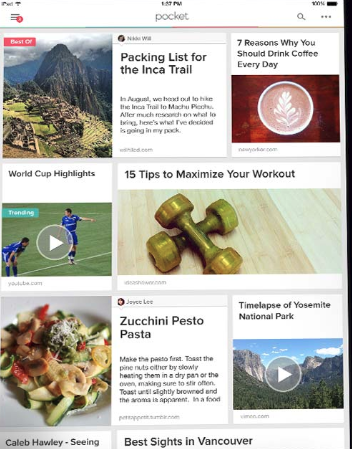 Another way of saving time is by using Pocket, a great little offline cache application.
So rather than wasting time when you have an internet connection, simply save it and revisit it when you have more time. This is great as you can directly save content from your browser and watch it later even without an internet connection. It works with all social media and also email inboxes. You can even organise the collected content into categories to find it a lot quicker. Once you have collected a few lists, it can start recommending related articles to view. If you install it on multiple devices, you can even share the content between them even to a computer. I think this is great to use on the metro or any other places without internet and saves time in the long run.
Currently available for Android and iOS for free.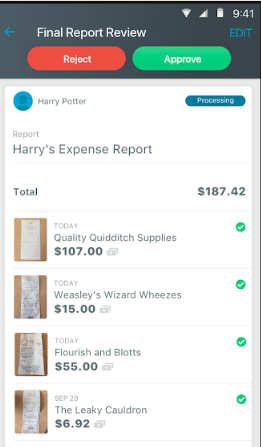 Last, but no means least is Expensify, an awesome little business expense tool.
Save so much time by not having to collect crumpled pieces of paper that used to resemble a receipt. You just simply take a photo with your phone of the receipt and it logs it for you. You can export to any chosen accounting software. You can even set up rules to flag up certain expenses that might need more authorisation. You can also set up electronic statements to be automatically forwarded to a location and it will scan those in too. There are even some basic accounting reports it can produce for you. It's a great hassle free piece of software that really helps you save time and keep organised.
Currently available for Android and iOS for free, with plans starting at £4 per month.
Hope this guide helps you guys out and also make better use of your smartphones in some way. I know all these apps significantly improved my life at some point.