Following the success of nura's first generation of the self-learning headphones that adapts to match your hearing,
nura has
announced its latest G2 software update to the
nuraphone
hardware in an on-going effort to continually improve the music listening experience. Even better news is that the
nuraphones
will be 25% off the £349 price tag on Amazon Prime Day Only (a total saving of £87.25).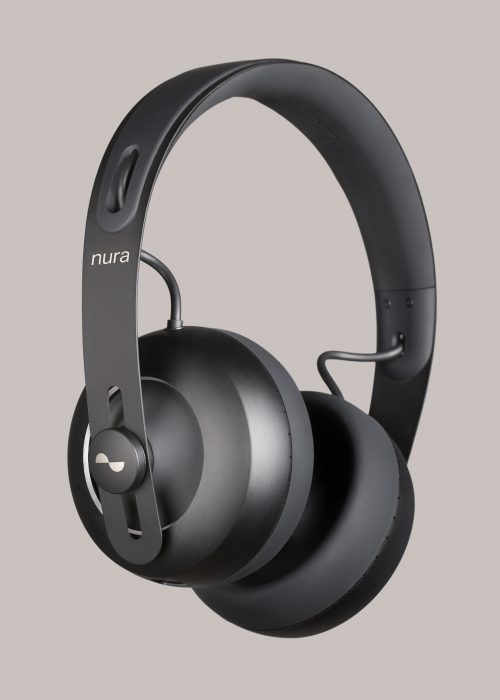 The free new software enables features including:
Active Noise Cancelling (ANC)
The first generation of nuraphones has always blocked out external sounds with dual layers of noise protection enabled by the nuraphone's in and over-ear (inova) architecture. The addition of ANC which will be automatically enabled with the new software. The difference is unlike conventional ANC which removes the low-frequency rumble of engines but introduces a high-frequency hiss, the ANC delivered by nuraphones utilises the inova architecture to eliminate the low-frequency.
Social Mode
For the times when you do want to talk to someone nearby, you don't even need to take off your nuraphones. Simply turn on "Social Mode" and the nuraphones will use their four external microphones to allow in the sound of your immediate surroundings enabling you to have a conversation before going back to your music.
Other features are:
The enhanced app
Battery indicator alert
Pairing to multiple sources
Robust touch buttons
Enhances voice calls
Auto Power on/off
CEO of nura Dragan Petrović comments in the press release to say, "From the beginning, the nuraphone was designed with sophisticated and powerful hardware and a vision to continue to enhance the user experience with software updates. These latest updates reaffirm that vision as well as our relationship with our community. We are honored to have such an engaged community whose feedback helps motivate and prioritise our innovation. This is just one of many announcements to follow."

Daniel Symons (KickStarter backer) also commented to say "As an early nura backer, my expectations have been truly blown away. To deliver a beautiful product with groundbreaking features is one thing, but to then push software updates over the air, delivering new functionality at no additional cost is another."