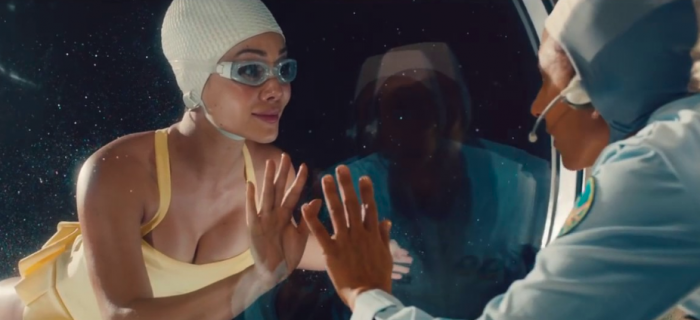 giffgaff, which sits on the O2 network, have long been the go-to fuss-free solution if you just want a monthly plan with no ties. However, of late other virtual networks have been muscling in, with the likes of Lebara offering 4GB for £8 per month (on the Voda network) and iD Mobile doing 3GB for £8 (on the Three network). There's also Plusnet (on EE), Virgin Media (EE), Tesco Mobile (O2) and iQ Mobile (EE) plus many more besides.
So today giffgaff have given their packages a boost. Some of their "goodybags" now deliver more data, so you can get a £20 goodybag that'll give you 20GB of data per month (plus unlimited everything else) and an "Always On" offering for £25.
Other packages, including the £5, £7.50 and £15 goodybags, have all received a boost in data allowance. The £10 and £12 ones remain the same.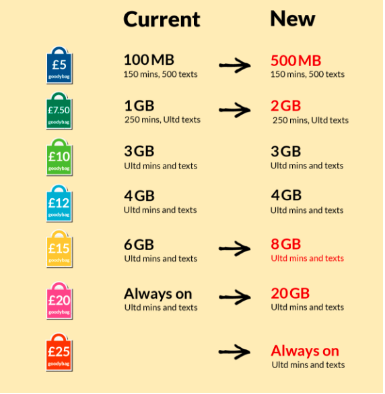 The goodybags are giffgaff's SIM-only plans. That "Always On" package that I just mentioned USED TO deliver 9GB of high-speed data and then unlimited restricted speed usage. Now on the new £25 "Always on" deal, you'll get 20GB at full speed before receiving reduced speeds between 8am and midnight thereafter. The £20 for 20GB offering is full speed for all of the package.
The new goodybags launch today, so if you're a giffgaff customer you'll start to enjoy these new data packages when your next goodybag begins.
Ashley Schofield, Chief Marketing Officer at giffgaff, tells us..
Recently we put our heads together to work out how we can give members more of what they value, which this time around meant bigger data bundles. So we've made our new goodybags even bigger on data and we'd like to thank our community for inspiring us to make these changes.
Find out more about the giffgaff goodybags here, or check out their range of phones. You can also get a refurbished phone too.