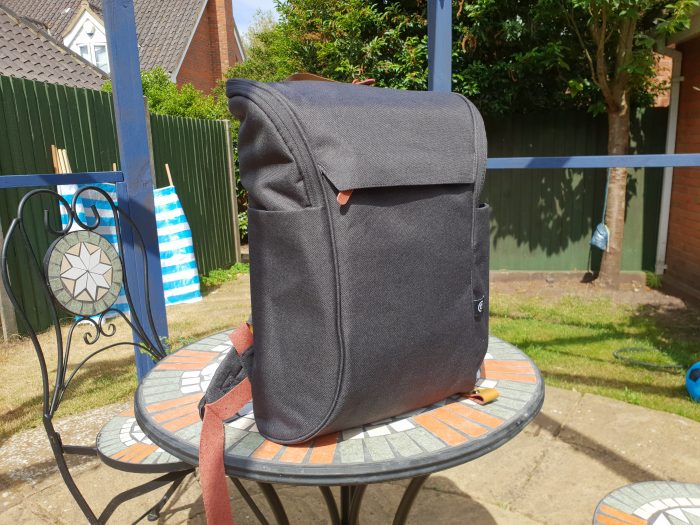 I've been using a very tired Mos Backpack that I acquired a few years ago as my regular laptop bag. As it's in daily use, it has started to show its age. Due to this, I have been on the hunt for a bag that would make for a suitable replacement. I had been angling after something that is discreet, but still functional, as I need to carry a reasonable amount of kit when out and about in the blogging world. I had heard of a company called Booq and I liked the look of their bags, but they were out of my budget. However, I reached out to them and asked I could get one to have a look at and lo and behold they agreed to send me one!
What we have here is the Booq Daypack. It's designed to be a laptop bag that will blend in with the urban traveller, whilst being very practical at the same time. Here is the unpacking video for you to feast your eyes on…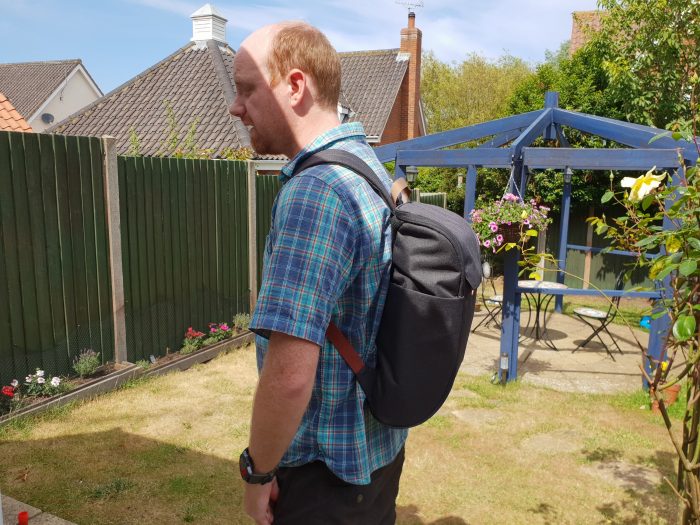 The bag is very light and is quite comfortable to wear. The build quality is very high. I really like the fine details that have been put in place on the bag such as the embossed logos on the strap tails and the leather pull tabs on the zip.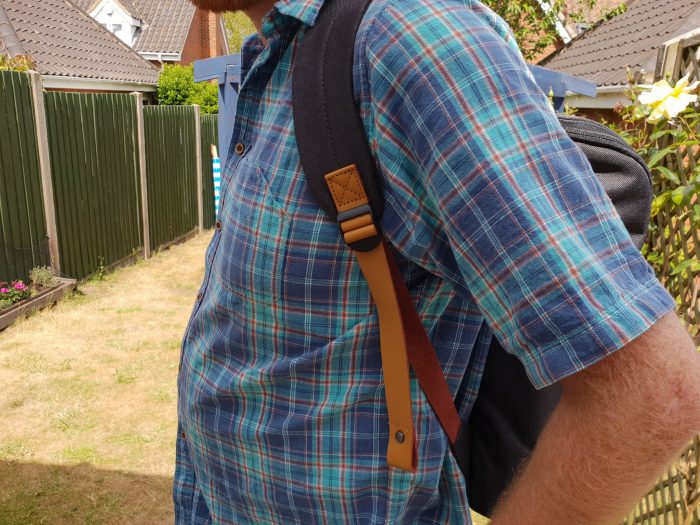 The bag itself is made of a water-repellent material which will be useful when the normal UK weather returns to us.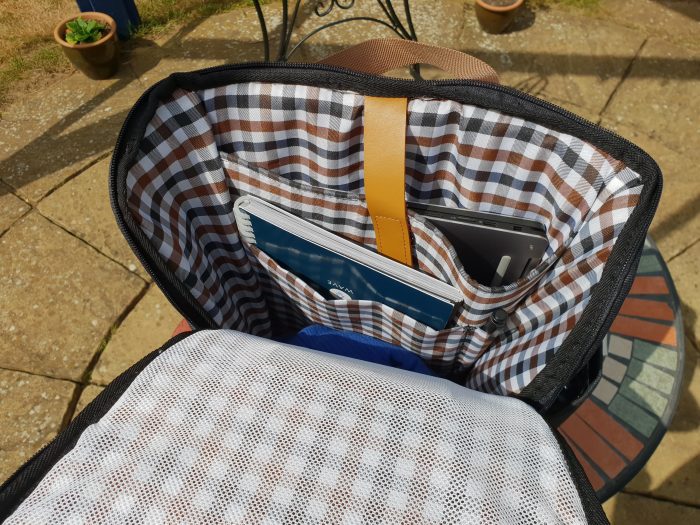 The bright check pattern on the inside will make it nice and easy to find things and is not too garish.
Space inside looks more than big enough for my daily trudge to the office and it should be more than enough for a short day trip or weekend break.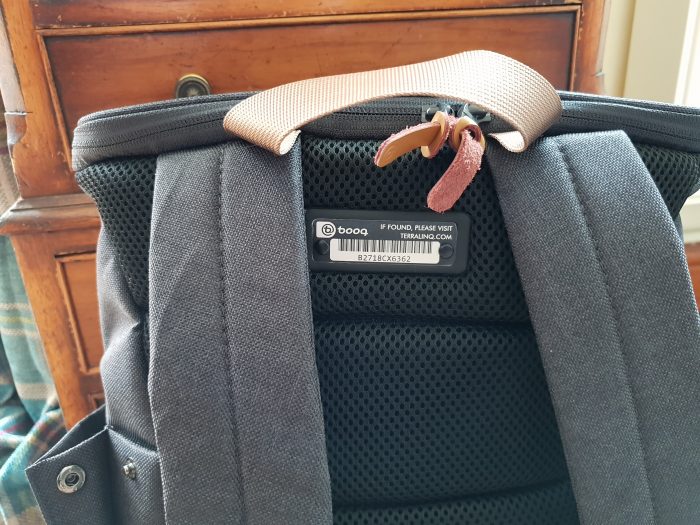 A very neat feature is Booq's tie in with a company called Terralinq. this will allow your bag to be tracked if it were to go missing. All you to do is register the tag number on the Terralinq website and if some hoodlum tries to steal your bag they can be tracked by Terralinq so that you can find it again
I will be testing this on a few trips over the coming months so will have more thought about it by then. For now, I have to say that I am pretty darn pleased and would recommend that if you want a sleek looking laptop bag then check out the Daypack from Booq. It's £90 but well worth it.