We are very much fans if Mixcder headphones at Coolsmartphone HQ, Ian and I enjoy using them when they are released. Imagine our excitement when we received a press release for a £59.99 pair of wireless headphones with active cancellation. Not only that, they boast 40mm drivers, wideband frequency response from 20Hz-20,000Hz with impactful bass and 18 (YES EIGHTEEN!) hours of listening time.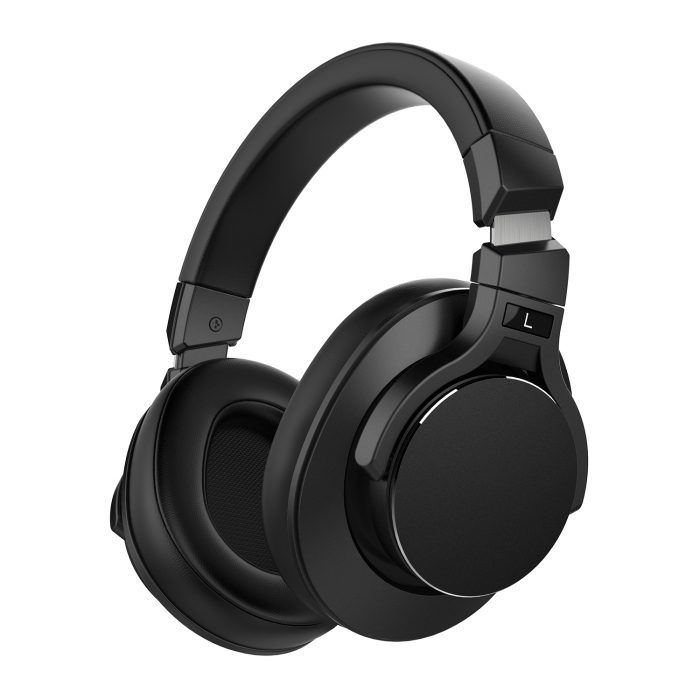 Introducing the E8 headphones, which feature the company's latest advancements in ANC technology to deliver superior noise-cancelling performance and audio quality, along with improved wireless convenience. The Mixcder E8 headphones are available in the UK for £59.99 from Amazon.
The Mixcder E8 Bluetooth headphone is built with a hybrid ANC technology, which uses a recently developed active noise cancellation system that works in a wider frequency range in the low to midrange frequencies than most ANC designs, and provides an improved degree of noise cancellation. It also delivers improved isolation for better noise cancellation outside the active range. When an incoming noise is detected by the headphones, a digital signal processor (DSP) analyses the sound waves and creates inverse waves to cancel out the ambient sound. Simple to activate, users simply switch on the ANC button on the left ear cup to shut out from the world and relax with their music or film without being disrupted by noisy neighbours on a train or plane.
The CSR Bluetooth and drivers balance sound perfect, especially in low frequency offering a crisp sound, at up to 102 decibels. We will be reviewing a pair soon and we will give you the results to see for yourselves.