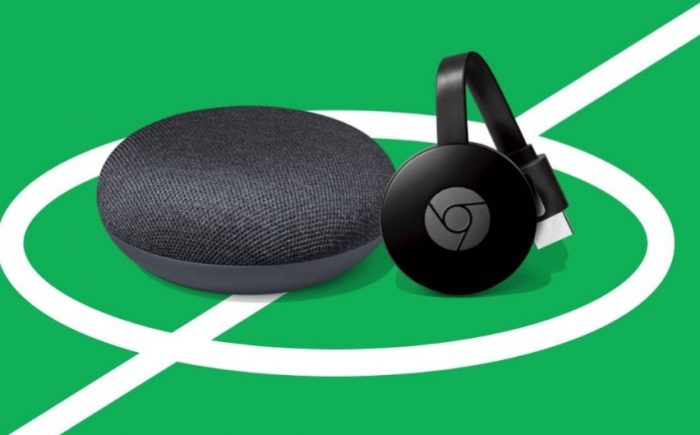 Want to get a diddy little smart speaker which you can talk to ? One where you say, "OK Google, what's the weather going turned be like today?", and it'll tell you?
Get a Google Home Mini. It's £49 and it'll give you personalized help throughout your day. Not only that but it'll also help with reminders, calls and you can send music to it too.
If you're thinking of getting one, now is a good time because after you've added it to your basket you'll have the option of getting a Google Chromecast for just £10. A Chromecast is normally £30 on its own. Whack that into the back of your TV and instantly make your TV super smart. You can send YouTube videos to your TV, play Spotify tracks and – with your Google Home Mini working in tandem – you can control your TV with your voice.
Most people tend to put the Google Home Mini helps in the kitchen as it's great for timers and step-by-step recipes when your hands are full. It'll also work with your smart home, adjusting your heating when you want, switch or dimming lights etc.
Head to the Google Store for the offer.