"The Last Cable You'll Ever Need "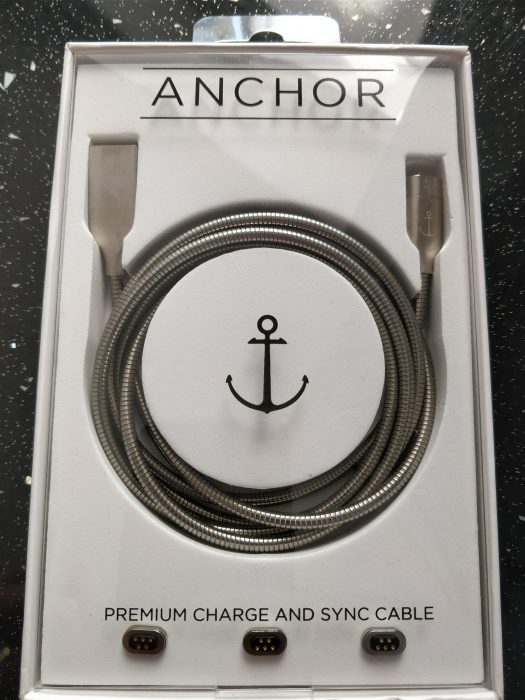 Good Points:
Lifetime Warranty.
Build quality.
Interchangeability.
Allows both fast charging and data syncing.
Super strong.
Tangle Free.
Oh did I mention the build quality.
Bad Points:
The strong magnets have a mind of there own.
The tips have to stay in your device and need to be removed if charging elsewhere and then are easy to loose.
Oh the joys of charging modern devices. Currently I need a micro USB charger for my Fire Tablet and various other devices, a Lightening connector for my iPad and a USB Type C for my OnePlus 5T. This means that my solution looks something like this..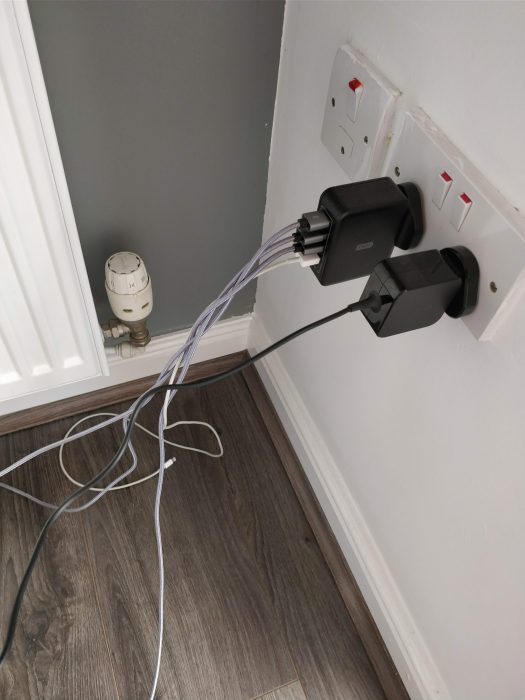 Anchor got in touch to ask if I wanted to review their Premium Charge & Sync Cable. It's labelled as "The Last Cable You Will Ever Need". I was somewhat intrigued and quickly asked for a review sample.
Design;
The Anchor cable is a London-made stainless steel construction. It'll charge, sync and uses super strong neodymium magnets with differing magnetic tips. This means that you only need one cable to charge a multitude of different devices. Just swap the tips at the end as needed.
The idea is simple. You leave the magnetic tip plugged into the bottom of your device and, when needed, you attach the cable and away you go.
Anchor supplied us with a promotional video that explains the whole process…
In Use:
The Anchor cable feels really well made and I think it'll definitely stand the test of time. The stainless steel-armoured type construction is certainly a talking point. The connection with the magnet really is a strong one – to the point that it'll easily pull your device off a table if you get something metallic stuck to it.
Ideally you need more than one cable, I need one at home, work and in the car. With multiple Anchor cables you won't ever have to remove the plastic cables.
If you interested in the Anchor Cable head over to Kickstarter for loads more information.