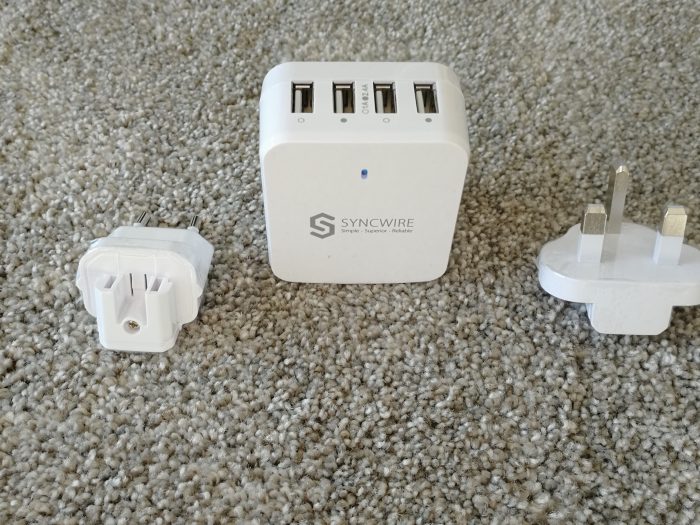 You, my digital friend, look like you need something that will charge four of your things all at the same time. From a wall.
This, right here, and for £14.99 as I type from Amazon, is the Syncwire 4-port mains charger. It's designed to be used in the USA and comes with a flip out plug for the US market. However, you can pop in an EU or British plug to get power into it.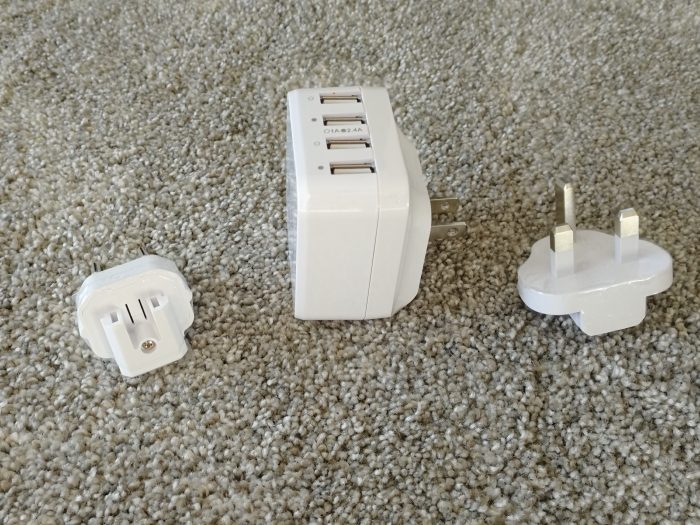 You can get a white or a black one and this will automatically recognise any device and you plug in, delivering optimal charging for any connected device. Two of the ports deliver 2.4A and two of them deliver 1A each. If you're in need of a speedy charge or have something like an iPad, go for the 2.4A one.
It' great for travelling this one – just slot in the appropriate plug. No need for a travel adapter and it'll work automatically with any voltage between 100v and 240v. It's small, in fact not much bigger than a standard single charger, and easy to throw in your suitcase or hand luggage if you're going abroad.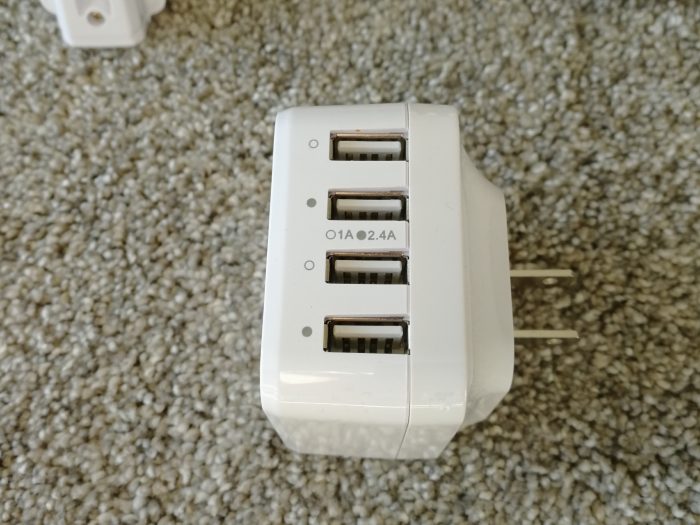 The packaging and the manual shows off just how safe the thing is too. It has a lightweight and sturdy polycarbonate shell, protection against overheating, overloading and the smart charging means that your device gets just the right amount of charge.
There's no cables in the box, so you'll need to make sure that you throw the ones you want into your suitcase too.
For me, when I'm travelling, I usually end up taking one charger and then perhaps use my laptop as the "other" charger. Here, I can have one charger do four devices at once.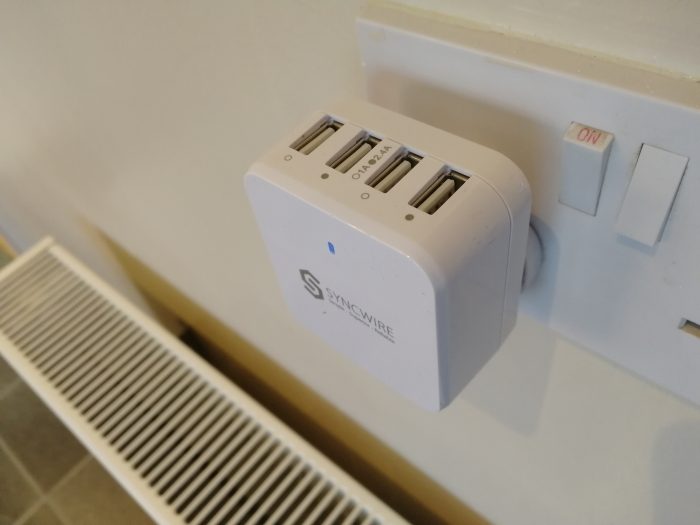 For £14.99 it's really not bad at all and does exactly what it says it should.
Syncwire 4-port USB charger
Build - 98%
Value for money - 91%
Perfect. Ideal for taking with you wherever you go.