The World Cup is great, 4 weeks of footy heaven, beer snacks and England related stress injuries.
Over recent years  the BBC have used the World Cup to showcase it's latest technologies, from HD, to multiple audio streams and  in this case VR presentation of matches…….yes I've just watched my first game of football in VR and I have to say that is was absolutely blummin awesome.
I watched the match on my Playstation VR, although the App is also available on Google Cardboard, Oculus Go, Samsung Gear VR, Google Cardboard & iOS, some functionality may vary across platforms but I'm sure the general gist is the same.
N.B. The Screen Shots in this article are from the iOS version due to a block on screenshot capture on  the PSVR version.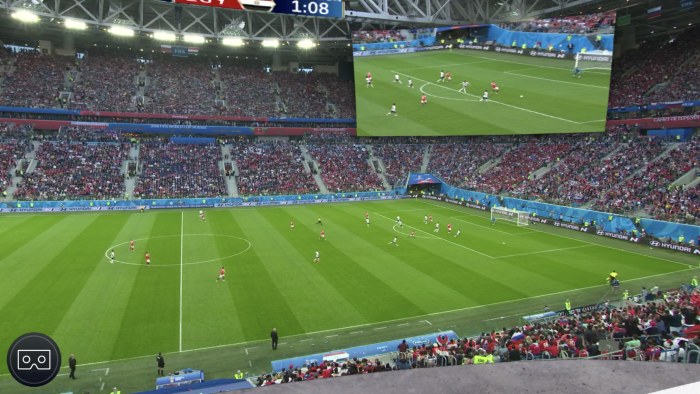 When joining a match in VR you can choose to sit in one of three virtual executive boxes, an elevated box bang on the half way line or at ground level, behind each of the goals.  The virtual environments around you are very detailed, stylish and all together relaxing, as you sit of a large virtual settee looking out through a window over the pitch.
The match itself is streamed in front of you and it really does look as if you are looking out over the match, and to assist in your enjoyment there is a large virtual screen just above head height showing the live TV footage, with commentary, which is synced perfectly with the action on the big pitch in front of you.
The ability to switch from a central camera to a camera behind the goal is great, especially for free kicks and penalties, it's like been in the crowd at a match on a Saturday match.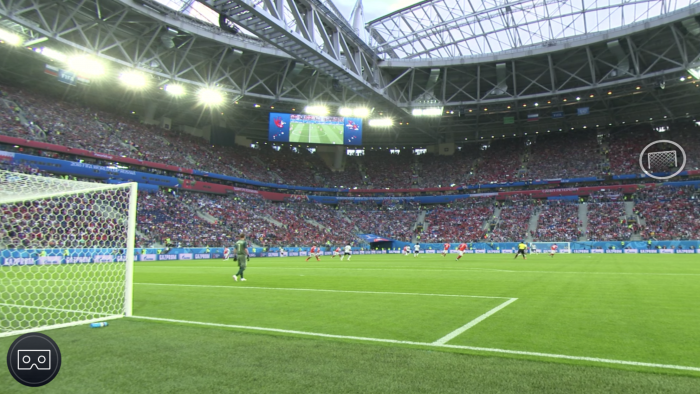 On the PSVR version you can also use the controller to display a small virtual floating screen which can be used to display highlights from earlier in the day, it all works very well and is really a very impressive experience.
On the PSVR the whole experience is deeply immersive, all you can see is the virtual environment, all you can hear is the crowd and commentary, no distractions, no mobile phone notifications it's just you and the football which in these days is very rare indeed.
This is V1 of the solution and it is fantastic but there is room for evolution, On the PSVR the streaming action could be a little resolution boost and what a great opportunity to create a social VR experience by inviting your mates to join you virtually watch the game. I'm absolutely sure these things will come in time but what a great 'starter for ten' the BBC have given us.
If you have access to VR give it a try, it's a fantastic experience.