We are big fans of the Sky Sports Mobile TV App here at Coolsmartphone.com. It provides a way of legally watching 8 Sky Sports Channels and Sky News on your iOS or Android Device for a great price.
However, on occasion, some users experience issues with subscriptions not being recognised and they see an error like the following.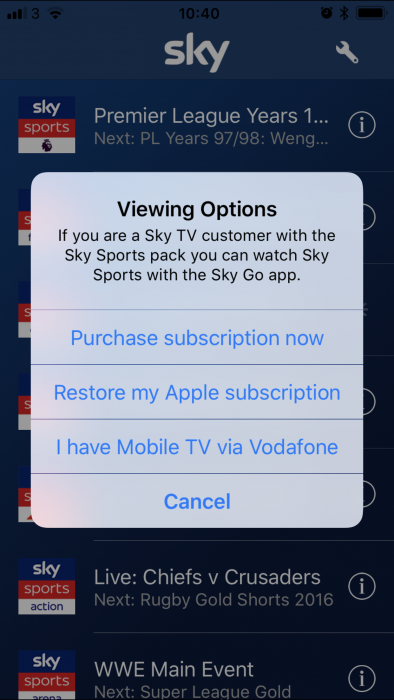 Even though, like me and as shown below, their subscription is valid.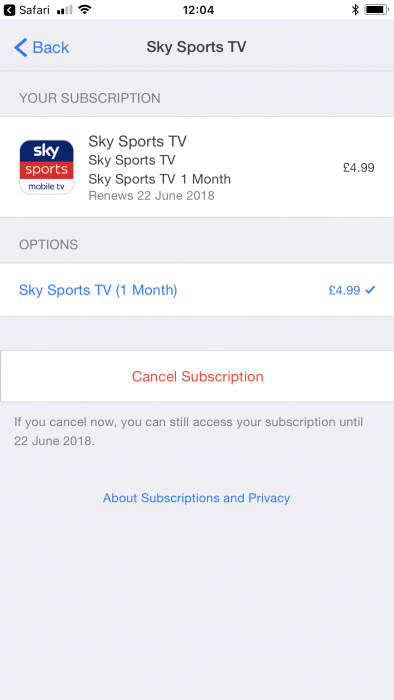 Based on my recent experiences, Sky struggle a great deal to support this error. However I did finally find a find to way to resolve the issue. To solve this subscription issue on the Sky Sports TV Mobile App, follow the following process.
Firstly I had to unsubscribe from the service through iTunes subscriptions.
Then I had to delete the app from my phone
Next I restarted my phone
Then I reinstalled the app
Then I ran the app and selected the option to restore purchases
Finally I had to re-subscribe to the service
If you have this common issue then try this solution and see if it helps!