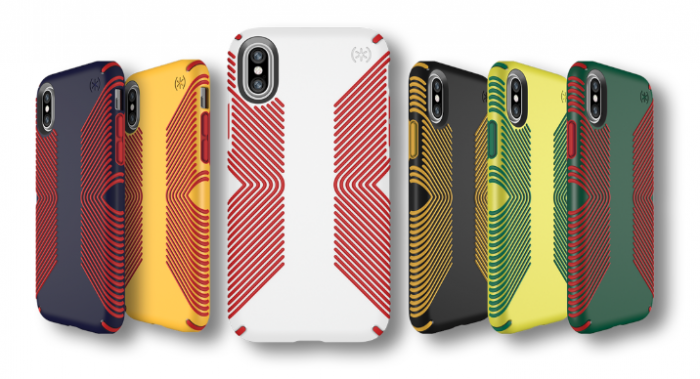 The World Cup is just around the corner now, so if you want to show your support, check out the new range of cases from Speck.
Sure, we're showing you the England one here, but they've also got the Presido GRIP World Edition available for France, Spain, Germany, Brazil and Mexico.
The company tell us that…
Not only can you show your country pride with a case in the English colours – dropping your phone in the heat of the moment will also be one less thing to worry about during a thriller of a match!
They can withstand drops of up to 3 metres and also feature angled rubber ridges to provide a no-slip grip.
Head to www.speckproducts.co.uk to take a look. Prices start at £29.95.