Covering the train lines is no easy task for mobile networks anywhere in the world.
Vodafone are well known for investing heavily in their coverage here in the U.K., especially when it comes to airports and train stations to give the best connection possible.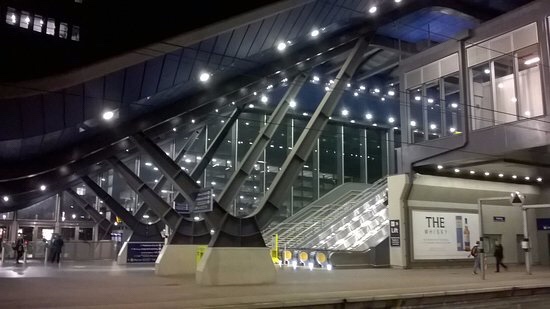 Reading train station is a key area to cover as this is a hub for many connections and vital to the London transport link.
Vodafone have announced their improved network technology in the station giving customers faster and more reliable 4G service than ever before thanks to 3-CA LTE being rolled out.
This clever use of technology allows three different allocations of spectrum to your device that not only makes it more reliable, but also super fast.
Vodafone say they have achieved speeds over 171mbps which is faster than most home broadband services.
This is part of the exciting step forwards a 5G future, but until then there is plenty than can be done with 4G to improve existing service to customers.
Check below for the full press release.