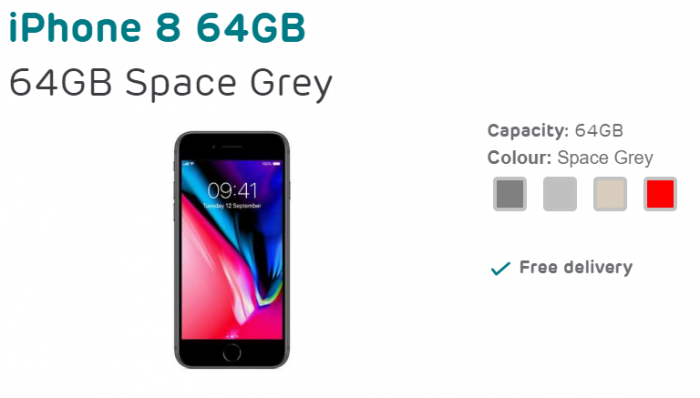 OK, short version (because it's Friday and we all want to go home). If you head to EE right now you can get the iPhone 8 with 8GB of data for £150 less than normal if you trade-in an iPhone 6s or an iPhone 6s Plus.
The deal gets your the iPhone 8 64GB with unlimited texts, unlimited minutes and 8GB of data for £48 per month with no up-front fee.
This is a Max Plan, so you can use your calls, text and data within the EU, as well as Australia, Canada, Mexico, New Zealand and the USA. Also you'll get Apple Music free for 6 months and BT Sports App free for 24 months. Not a bad deal at all eh?
Click on the EE page for all the details.