We've got details of Virgin Mobile's latest deals. It's part of their summer of savings and you can get £216 off the Samsung Galaxy S9+ and £108 saving off the iPhone X.
Available until the 30th June, the deals are on the iPhone 8, iPhone 8 Plus, iPhone X, Samsung Galaxy S9 and S9+.
The iPhone 8 can be purchased from £27 a month with a £72 saving. Meanwhile the Samsung Galaxy S9 starts at £27 per month with a £144 saving.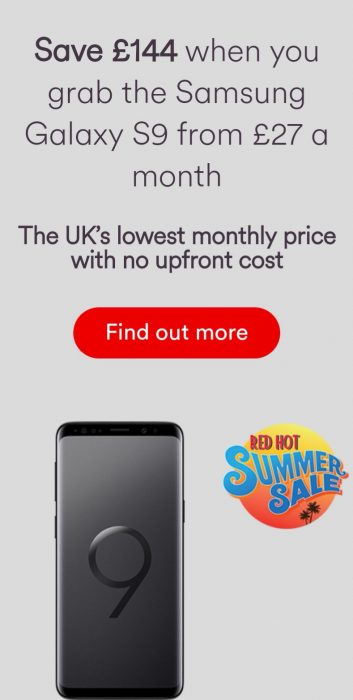 You can also afford to take a plan with slightly less data because they all come with data-rollover and data-free WhatsApp, Facebook Messenger and Twitter as standard.
If you've got Virgin TV or broadband then you can get these savings on thror Truly Unlimited plan.
Head over to virginmedia.com/mobile/ for the details.