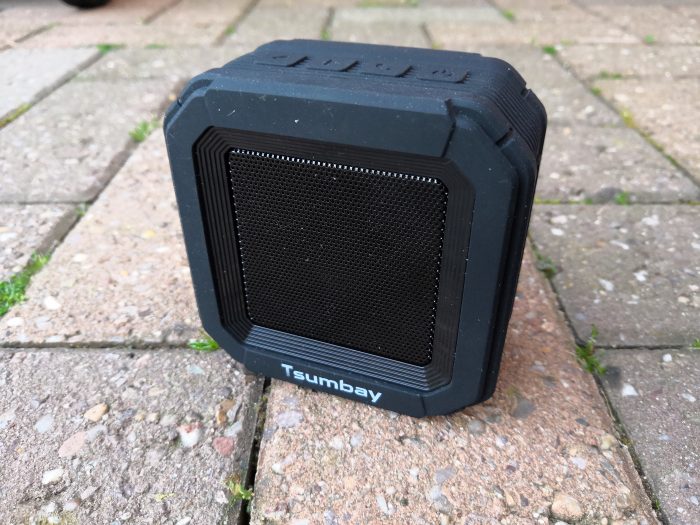 Yep. I got me a Bluetooth speaker. This one has a 5W output and is waterproof. Inside is a 2200mAh battery which should keep you going for about 20 hours and it takes 3-4 hours to charge up from scratch.
By waterproof we mean that it's shower resistant. I wouldn't dunk it under water. However, it is, as you can see, quite a robust thing with rubberised edges to help it survive knocks and scrapes.
Pairing the thing is easy enough – turn it on, press and hold that power button and pair. There's four easy-to-locate rubberised buttons up top which let you control the volume or to skip tracks. There's also the ability to make a hands-free call (there's a built-in microphone).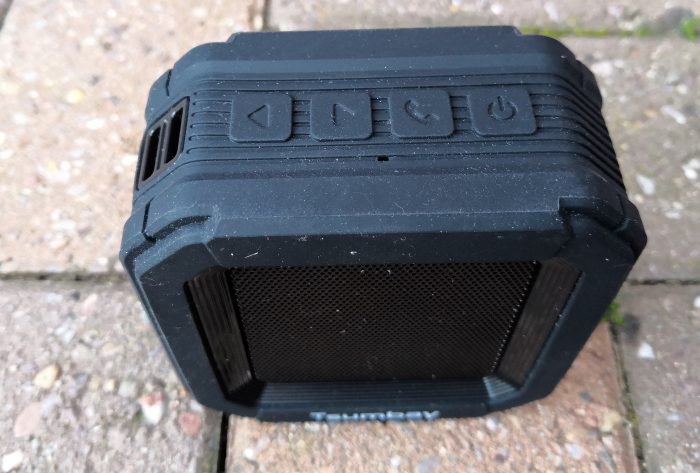 The Bluetooth speaker is definitely loud and the 4W RMS driver delivers a pretty powerful sound. There's a passive subwoofer too, so the bass response really is rather good indeed. Even at loud volumes the bass is there and there's a lack of vibration or fragmentation in the sound. I think the rubberised features perhaps help with that too. At this size, it's not going to be my-best-subwoofer, but it still does pretty well considering.
Available on Amazon US for $24.89, it's not currently showing in their Amazon UK stock but you can get one from eBay for £22.43 if you look around.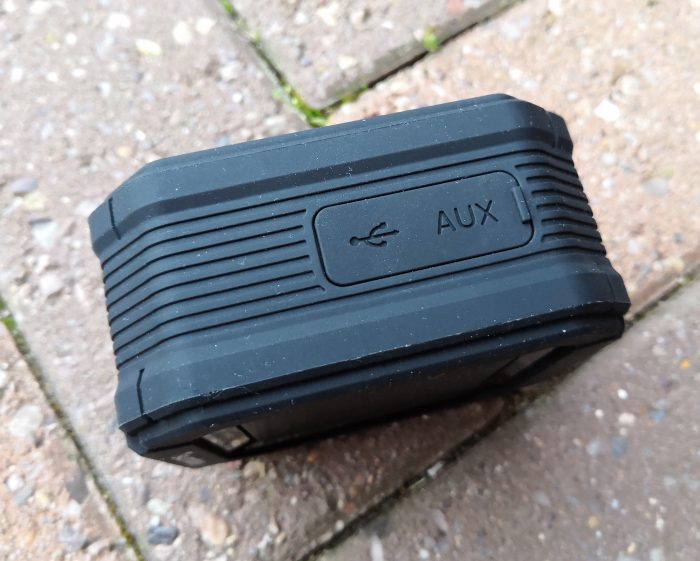 On one side of the very angular speaker you'll find a lanyard loop and, on the other, a flap which covers the 3.5mm audio port (you get a cable for that if Bluetooth isn't an option) and a microUSB charging port and cable. You close this flap yup after to ensure that there's no water ingress.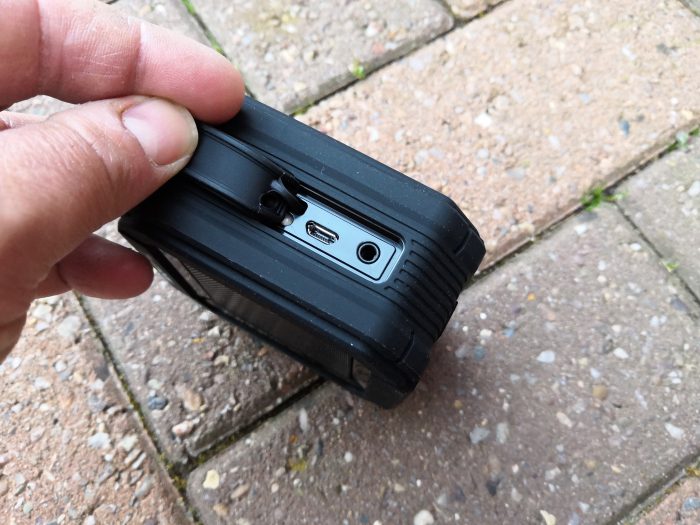 Using Bluetooth V4.2 you get the usual 10 metre range and, as I mentioned before, it's sturdy enough to survive a tumble off a table or desk. You feel confident enough to strap it to a bag or a bike and it's great in the bathroom, the bedroom or – as I tend to do – balanced on the banister when I'm around the house.
You can buy two of these A106S Bluetooth speakers and pair them together to deliver full stereo sound.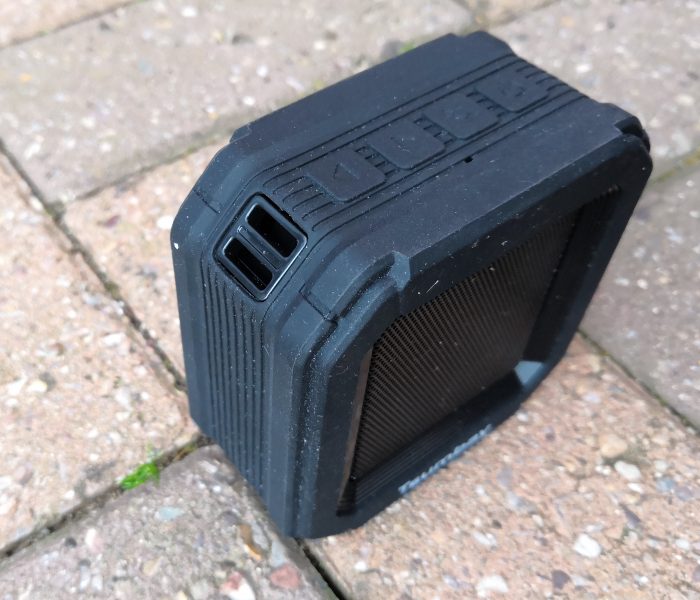 Overall, really very decent indeed and it'll take the knocks and bumps of daily life whilst delivering excellent sound in any part of the home, tent, caravan, office or perhaps even on a long train journey. Get one on Amazon US for $24.89.
Tsumbay Waterproof Bluetooth Speaker Review
Sound quality - 90%
Build quality - 90%
Perfect to cope with the rough and tumble of daily life, with a balanced but strong sound quality which packs bass and power in equal measures.