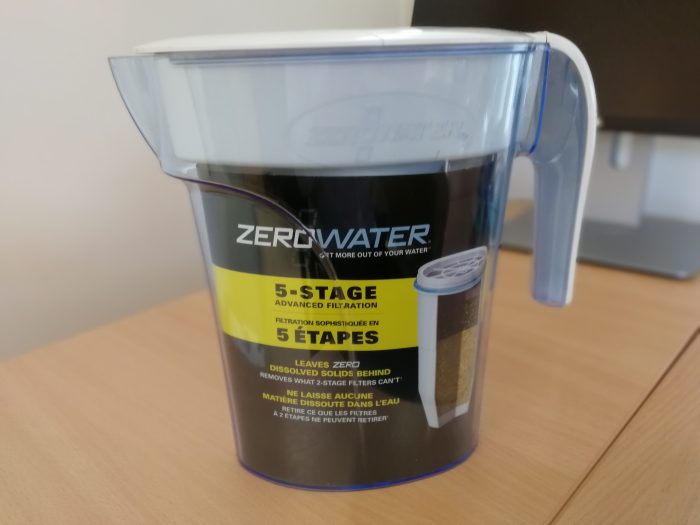 Today, my friends, I bring you a water filter. Yes, a water filter.
Where I work the water tastes a bit… "funny". I'm based on a farm, and although the tea and coffee is passable, when you drink the water straight out of the tap it can taste a little weird. Honestly, it is that strange. Compared to the tap water at home I can really taste the difference.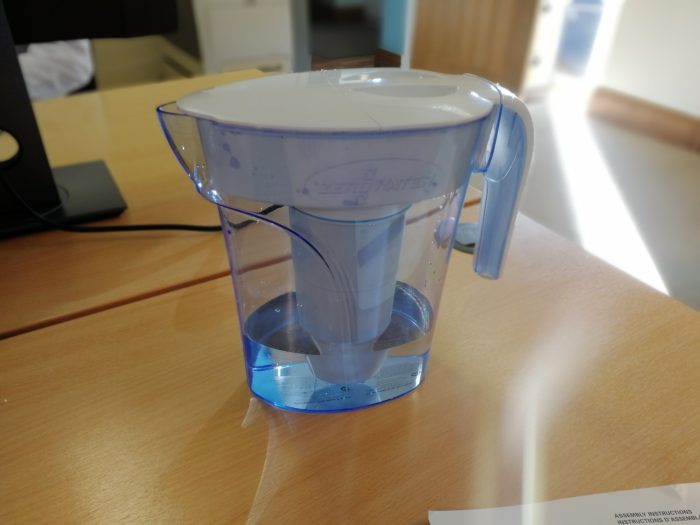 So this, for just £24.99, is the ZeroWater 7 cup water filter. It's basically a jug with a filter in, and it fit beautifully in a standard UK fridge door.
At the top, you fill a resevoir which trickles water into the filter. Well, I say "trickles", it doesn't take that long to be fair. Whilst this is happening you can actually still pour the filtered water from the lower section and, no matter how full the upper reservoir is, it'll not spill or mix in with your filtered water.
Let's get staretd then and first the design and build. It's definitely very solid – no flimsy plastic here and, even in a very cold fridge, there was no sign of cracking. The filter itself screws onto the bottom. These cost £19.99 each or you can get a 2, 4 or 8 pack from the Zerowater website. It will reduce lead, chromium, fluoride and mercury from the water you fill it with and uses an ion-exchange system that removes virtually all dissolved solids in the water. Now, all this is probably a little confusing but, to put it into context, the US Food and Drug Administration requires that the Total Desolved Solids in purified bottled water must not exceed 10ppm. The ZeroWater filters are the only ones in the class to achieve this level.
It uses a 5-Stage dual-ion exchange filtration system to remove the chlorine taste you might be accustomed to with tap water, and I did find that the water out of this jug did taste markedly different to the water coming out of the tap at home. The filter removes virtually all the dissolved solids that are left over from public water systems or even leached into your water from piping.
These filters have a variable lifetime depending on the level of contaminants in the water you're pouring in.
To check this, you use the included water quality meter. This will give a digital measurement of the dissolved solids in your water. Out of the tap at work I was getting 217 ppm. Now, this "Total Disolved Solids", or TDS, is expressed in units of mg per unit volume of water (mg/L) or parts per million (ppm). Whilst 217 is acceptable for tap water, some bottled mineral water contains higher TDS. As an example, Evian is about 300 mg/l and San Pellegrino is around 850 mg/l.
Here, once you dip the clever meter in the water at the bottom of the jug, you get a reading of "000".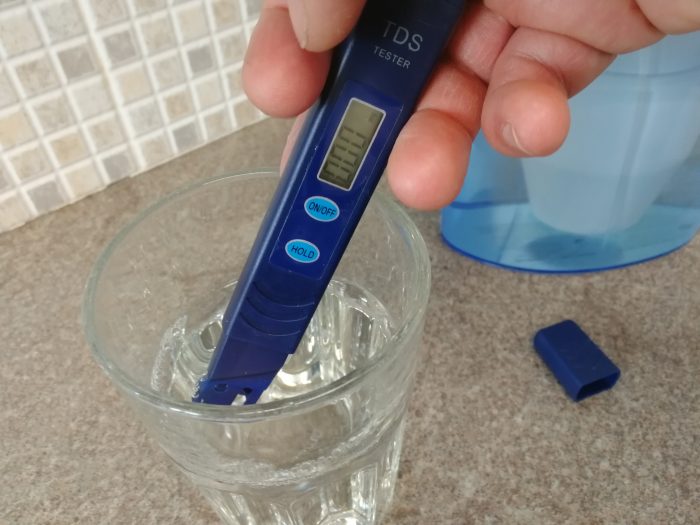 So, why get one of these? Well, where I am, the water appears to be coming out of a large holding tank due to the location. It's giving the water a funny taste and, whilst it's probably still safe to drink, I'd rather be sure. Here the filter can take unhealthy levels of contaminants such as bacteria, lead and pesticides out of the water. Some of these can be found in built-up areas where hard water is common and these jugs will ensure you're drinking clean, safe drinking water.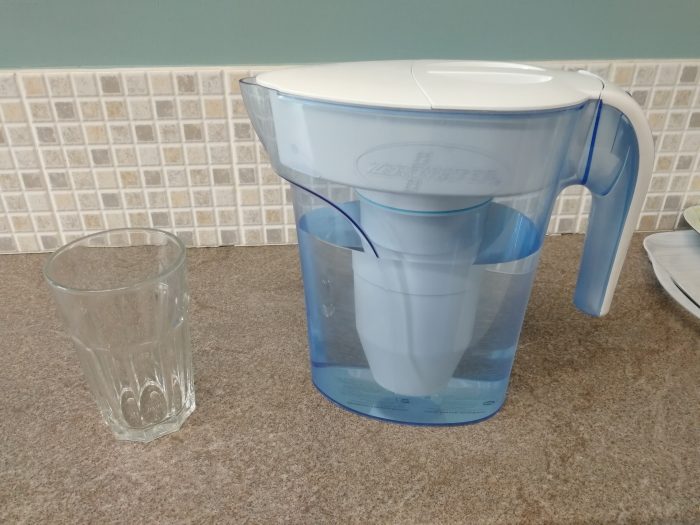 Head to ZeroWater.co.uk to find out more. We've reviewed this, the 7-cup model for £24.99. The 10 cup is £34.99 and the 12 cup is £39.99 all from ZeroWater.co.uk. The instructions are clear and concise, it's easy to setup and worked brilliantly. I like the fact that it was fairly quick to filter the water and the fact that you could continue to use the jug even whilst water was in the top part.
ZeroWater 7-Cup Water Filtration Jug Review
Build - 92%
Value for money - 92%
Simple to set up, relatively cheap and easy to use. There's a range of other jugs too.