Gaming on a mobile is getting more popular by the day due to the power that can be extracted from the modern day device. Sony has put the Xperia XZ2 to the test, by using a PlayStation®4 Remote Play against real-world racing driver Archie Hamilton.  The Passenger Race sees Archie race a real-life Porsche 911 GT3 RS around the Nürburgring GP track, while radio presenter OJ Borg tackles a virtual lap in exactly the same vehicle on an XZ2 – while sitting in the passenger seat (sounds like amazing fun!).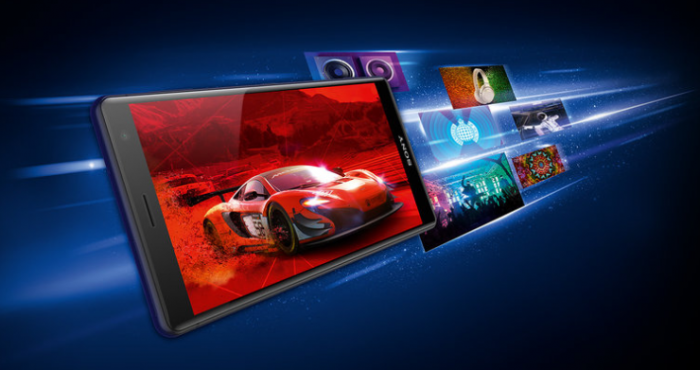 "The XZ2 is the best smartphone for gamers, and we want to show off its gaming prowess with something unique", comments Matt Beavis, Head of PR, Social Media and Sponsorships at Sony Mobile. "It's been built with entertainment in mind, so everything from the incredible HDR screen, to the Dynamic Vibration System and great audio, enhances mobile gaming to a whole new level. To reward customers for buying into the Sony ecosystem, we're throwing in 12-months PlayStation®Plus membership so they recognise their Xperia device can act as a ticket to so much more entertainment from the wider Sony business."
The Sony Xperia XZ2 has a full HD+ HDR display with Sony's new Dynamic Vibration System, so car journies will be so much more fun without the need to take bulky tablets and in some cases whole consoles on holiday! Combined with Remote Play, which allows Xperia users to play any PlayStation®4 game directly on their Xperia smartphone – It will be interesting to see what impact this has on the data allowance for consumers. All Xperia customers purchasing certain Xperia XZ* handsets get a PlayStation®Plus 12-month subscription (worth £49.99) at no additional cost.
https://www.youtube.com/watch?v=Juq86MexAp0
Full Xperia XZ2 specifications can be found at https://www.sonymobile.com/global-en/products/phones/xperia-xz2/specifications/