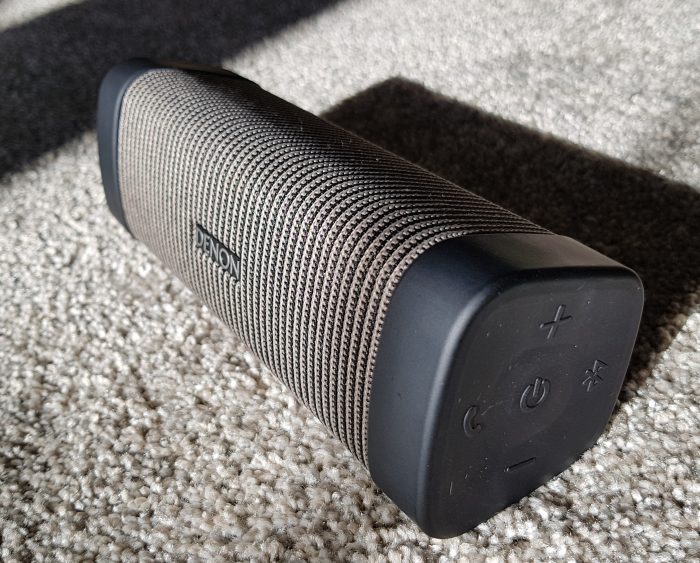 I always open up these reviews by telling you just how many speakers I get to review. There's many. A lot look like this. It'll be about 15 or 16cm wide and will sit in your bag quite nicely. You can then play your tunes for hours on end and it'll sound a whole lot better than the built-in speaker in your phone.
This is the Denon Envaya DSB-50BT. It's a solid but well designed speaker with touch-sensitive controls. There's a swish fabric finish and a polymer construction so that it can survive bumps and drops. It's also IP67 dust and waterproof plus it has a 10 hour battery life.
So far so good then, but this Bluetooth speaker comes with some added extra juice. It's tuned by Denon. This is a company with a distinguished history. Denon have a 100-year history in audio and musical quality. I remember, when growing up, I went round a mates house and his dad had a Denon amplifier. It just oozed quality and produced such a clear and powerful sound – we played all our CD's on it when he was out and annoyed the neighbours. It was a fantastic bit of kit and Denon still do amplifiers, AV receivers, sound bars, network players, Blu-ray players, headphones and much more besides. They're an accomplished and distinguished company producing quality kit.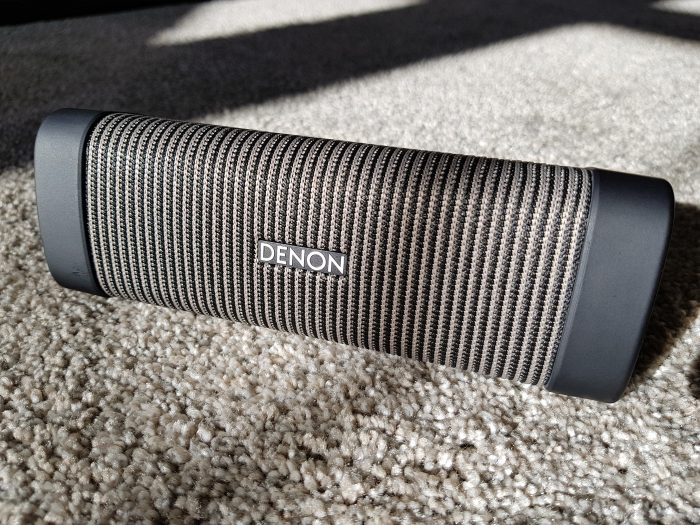 Here, after going through a very painless Bluetooth pairing exercise, the speaker delivers a complete and powerful sound which, although not too bassy on a device of this size, is loud and bold. This isn't just some random Chinese speaker. Here the Denon audio experts and engineers have "made it possible to get great sound from a speaker smaller than a can of juice".
These guys know their stuff, and have created high performance amps in a small Bluetooth speaker weighing just 390 g and measuring 163 x 56 x 58. There's two 6.5W amps and two 40mm Full Range Drivers plus one 40x83mm Passive Radiator. Not only that, but you get the Low Latency Bluetooth aptX standard. This means less of those problems where lips are out of sync with speech on TV shows.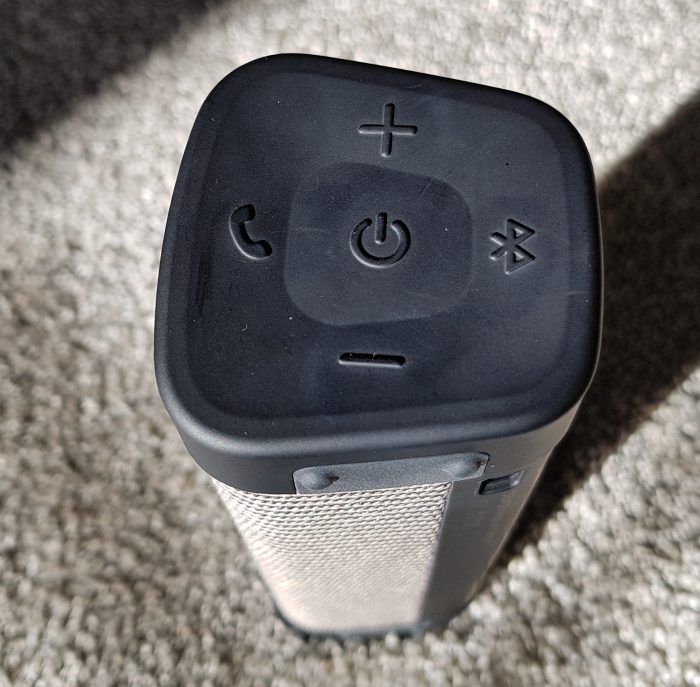 Pairing the speaker is easy enough – just turn it on and it'll get straight into the pairing process. You can press and hold to fire up the pairing process too if you wish and, if you want to buy two of these Envaya speakers, you can have stereo sound with them both paired together.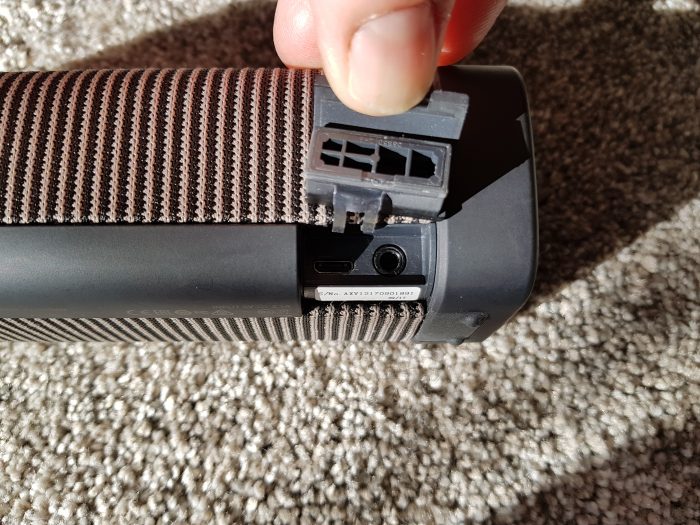 Depending on your volume level, you should get a full 10 hours out of this and it comes with a lanyard loops plus a 3.5mm audio port so that you can plug non-Bluetooth kit in. The sound quality here is excellent, and the volume carries very well indeed. It charges via microUSB and you only have to plug it in for a little over 2 hours to replenish the battery.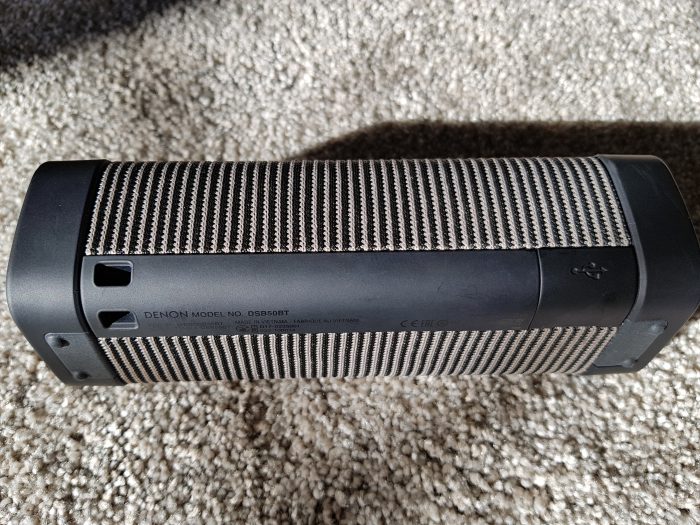 Overall, a very decent speaker which is rugged, strong and also manages to be stylish too. It's a premium bit of kit from a trusted and well-respected brand. I have to say, I wasn't disappointed in the audio quality or the build. It's all top-notch.
Here's my video demo…
Get one from Amazon for £74.15. Yes, it's a little pricey, but the Denon name carries a lot of experience and class.
Denon Envaya DSB-50BT Bluetooth Speaker Review
Audio quality - 94%
Value for money - 80%
Build quality - 95%
Top quality audio, top quality build. Everything you'd expect from Denon.