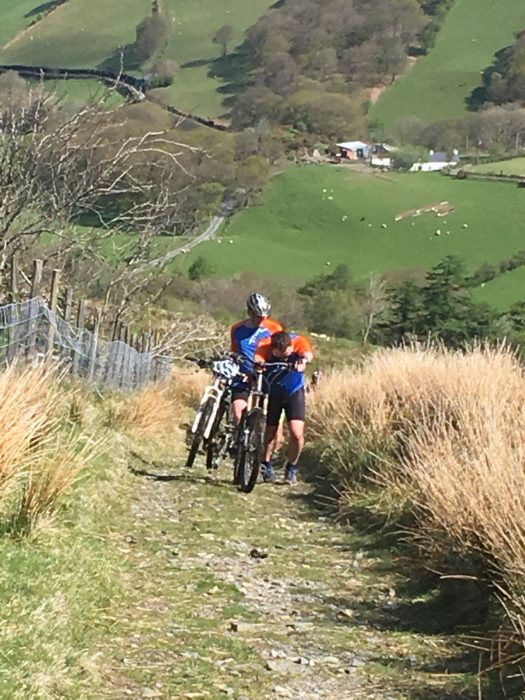 OK, so you know I was on another cycling adventure recently. As it was all for charity and I had to prove that we'd actually done the thing, I took a phone so that I could record the activity on Strava. Now, as I've done this before I thought I'd taken precautions. I'd put the phone in a soft pouch which was mounted to the top of the bike. Sure, it got shook up a bit but surely the snug and smooth cycle pouch would keep it all safe and cosy?
Well sure, it all seemed fine. Everything was going well. I was even riding for hours and hours without a battery pack! Yes, if you're ever using Strava and want to save power, try my trick. I whack the phone in flight mode and then just turn GPS on only. It sips juice 🙂
So I was all set. The phone was safe, it was recording everything and I didn't have to worry about it if I fell off and landed on the thing because it was in the bike.
Then, just we got in the pub to celebrate reaching our destination, I turned the phone over and… this…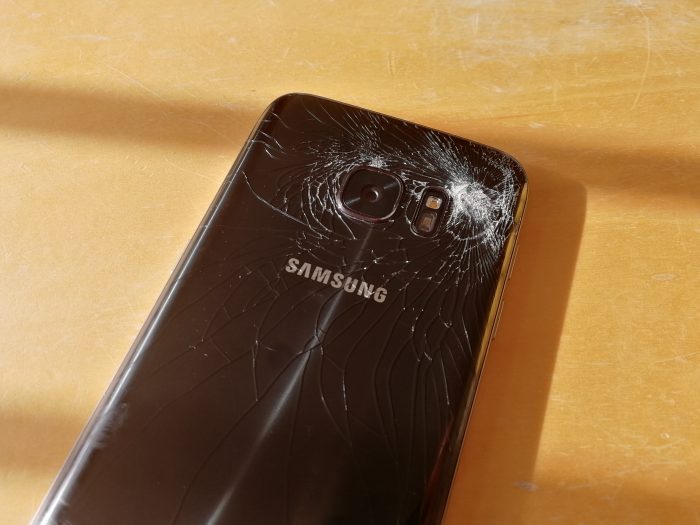 Doah. OK, perhaps my own fault that one. Yes, I'd put it into a smooth little holder, but it wasn't a substitute for a case. Plus, being the "smartphone guy", I kinda ended up with egg on my face because the other cyclists in our group had got cases for iPhone 8 or Samsung handsets which had successfully protected their devices.
Worse still, and you may have found this out yourself if you've recently broken your phone, mobile phone insurance can prove expensive when you actually want to use it. I found out that the mobile insurance I've got through my bank charges £100 per claim in excess. You have to pay that just to get the phone fixed, and sometimes the actual damage repair could cost that alone. In instances like that, is it worth having insurance at all?
The Android vs. iPhone wars will rumble on, but whatever phone you have, consider where you're going to be with your phone. If you're in the office most of the time then yes, perhaps, you can do without a case. However, if you do decide to ride up a mountain and climb 22,000 feet in three days with your phone strapped to your bike, perhaps get a decent case or cover which will stand the knocks and shakes.
If you do get one, don't forget that you can always make if your own. Designer cases are available and there's custom cases too. You can even get onto your app store where "There's an App for That" and you can create one with a photo of a loved one, a pet or a beautiful scenic shot that you may have taken on the phone itself.
Oh, and I forgot to mention. My other phone was also damaged during the ride. This one was in my backpack but I didn't use it for Strava because, as you may know if you've read Coolsmartphone a bit, Strava doesn't work on Huawei / Honor kit properly. It therefore sat in my backpack and everything was going well until I took a trip over the handlebars and half-way down a mountain. Sadly, after landing on my back, I've got this crack in it.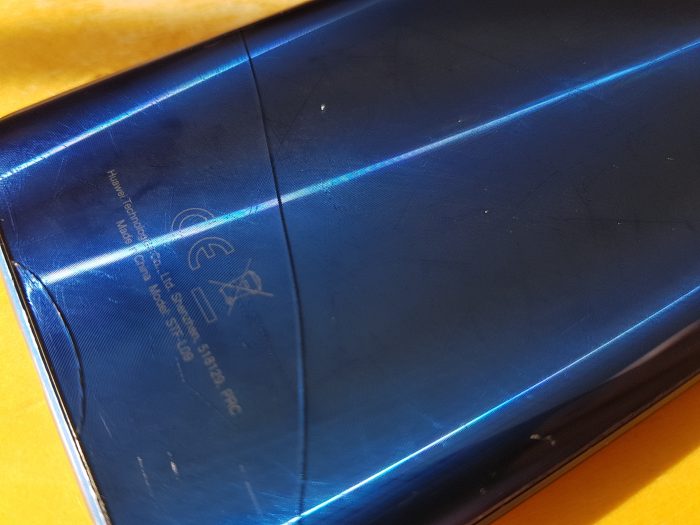 So yeah, short version. Don't be a plonker like me. Get a case. 🙂