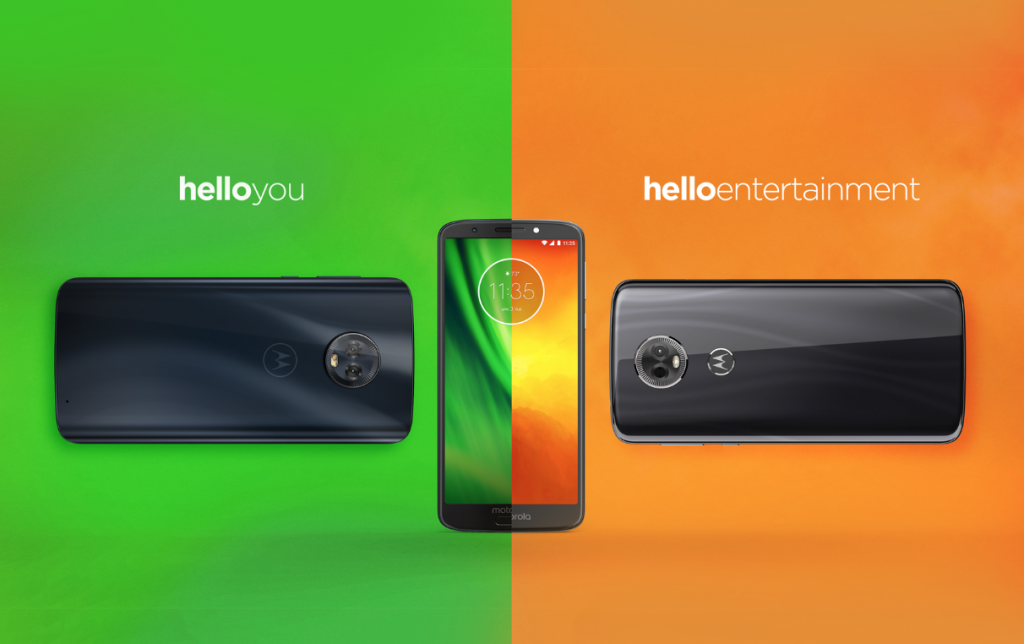 Well, that's a surprise. Lenovorola, under the Moto brand, is going to release all three versions of their newly-announced G6 Family.
In case you missed it, Motorola announced two new series of handsets, in their affordable G range, and the value E range.
The G range is now in its 6th generation, hence the G6 moniker – and from then on, the device differentiation starts.
Moto G Play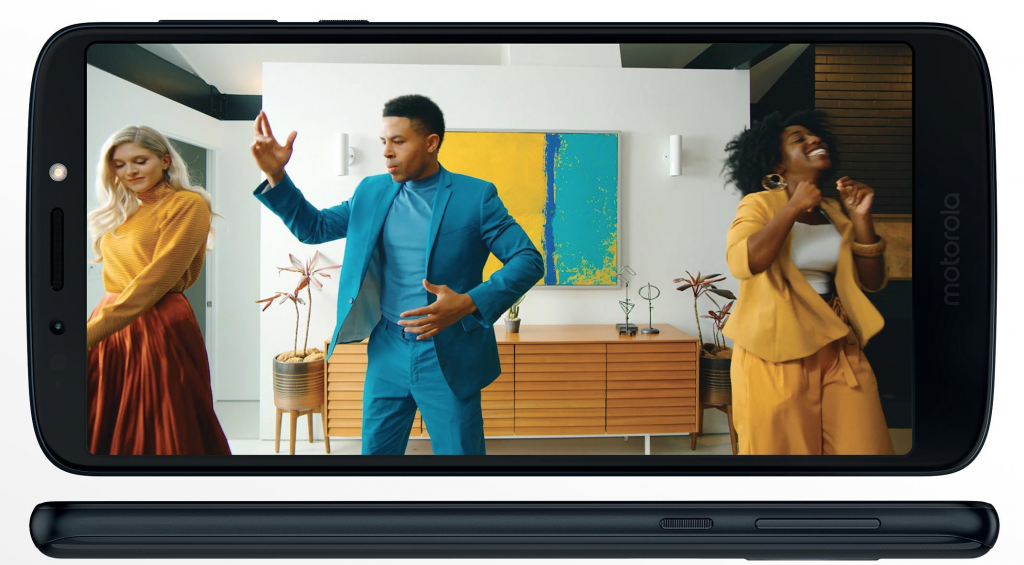 We'll start with the lowest-power, and longest lasting version – the Moto G6 Play. Between having a 4000 mAh battery, a power-efficient Snapdragon 430 chipset and only a 282 DPI, 720p screen on a 5.7 inch, 18:9 ratio, IPS LCD display, we're not expecting it to set the world alight in performance benchmark stats, apart from having an impressive time between having to put the phone back on charge. It weighs in at 175g on the scales with dimensions of 154.4 x 72.2 x 9mm.
The Moto G6 Play is also splash resistant, for what that's worth in claiming water damage under warranty. It has a rear-mounted fingerprint scanner, which some feel is the right place for it to be. That placement is in opposition to the Moto G6 and the G6 Plus, where the fingerprint sensor is on the front, and comes equipped with BlueTooth 4.2. Somewhat surprisingly both the Moto G6 Play and G6 doesn't come with a wireless AC compatible chip. Only the Moto G6 Plus is graced with that capability. We're guessing that it comes down to chipset capability. The last, and potentially most irritating thing is that charging is supplied by a what should be legacy microUSB port. Memory is taken care of with 3GB RAM and 32GB of storage. Camera duties are taken care of with a 13 MP rear camera and an 8 MP selfie-snapper.
Moto G6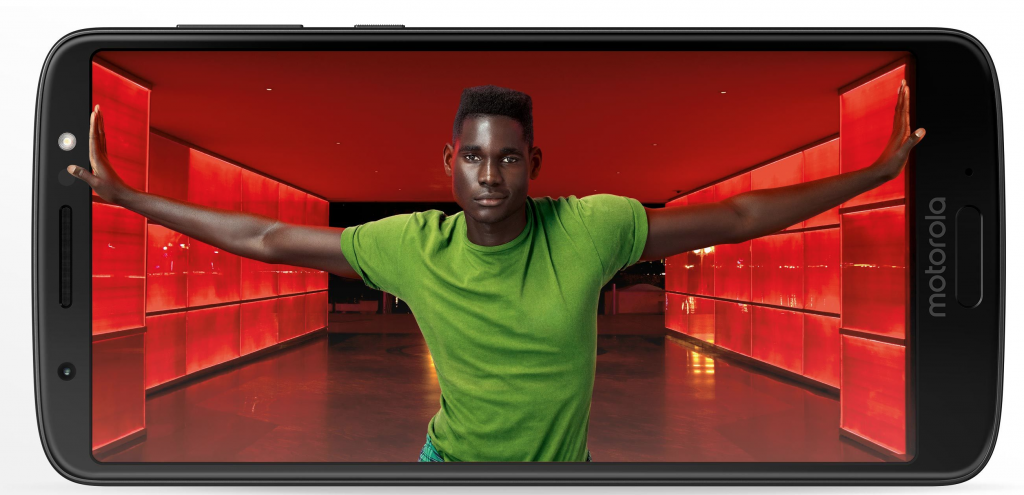 The middle-tier Moto G bumps up the specs while lowering the battery to 3000 mAh. It is still a 5.7 inch display, but lighter at 167g in a 153.8 x 72.3 x 8.3 mm frame. This gives the Moto G6 a 75.4% screen-to-body ratio. Both screen and chipset are improved from the Moto G6 Play, having a 1080 resolution and Snapdragon 450 platform respectively. The Moto G6 packs either 3GB/32GB or 4GB/64GB RAM and storage – both options seem to be available, but the likelihood is that the latter version will probably only ship from Moto's own store. Charging is taken care of via USB-C, but considering Moto's history, it will use the Qualcomm Fast Charge as opposed to the USB PD charging spec. It is also water resistant, with Motorola stating:
A p2i water-repellent coating helps protect the phone from accidental splashes or light rain
Great. Anyhow, the camera capabilities are improved from the G6 Play, with a dual 12 MP and 5 MP implementation, with the same 8 MP front camera as the G6 Play.
Moto G6 Plus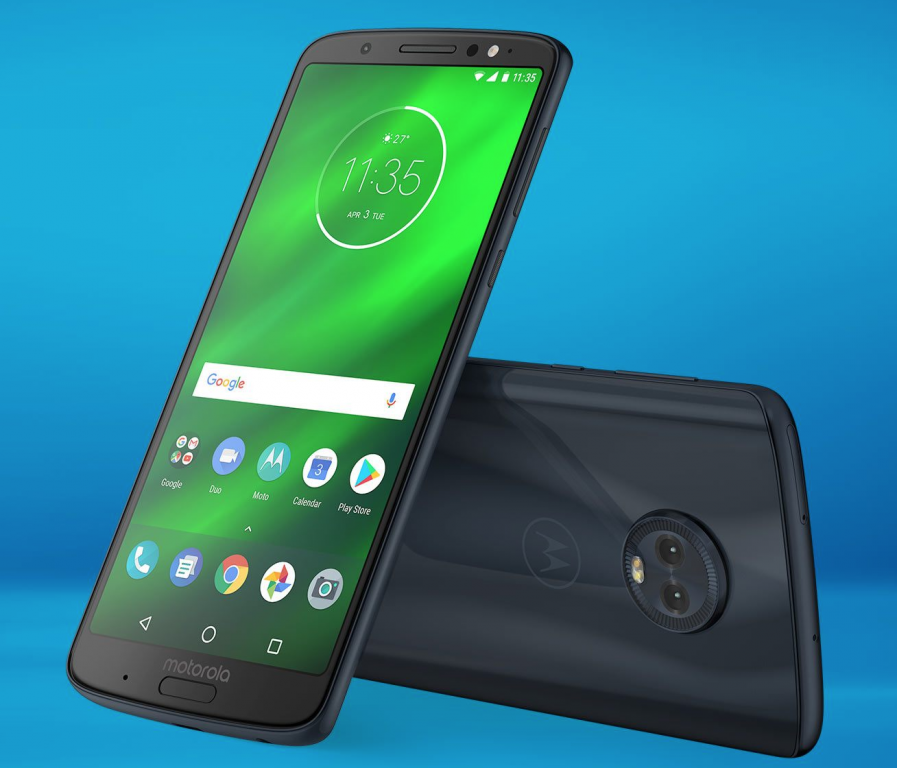 The big brother in the family has a bigger screen, and chipset and camera: you're looking at 5.9 inches, with the same 74.4% screen to body ratio, a Snapdragon 430, and while it still rocks a 12 MP/5 MP combination, the 12 MP camera is f/1.7 rather than the f/1.8 found in the standard Moto G6.
Memory is 64GB as standard, but there will be two options for your RAM: either 4 or 6 GB. You even get an extra 200 mAh worth of battery which will help for the bigger screen size. Speaking of sizes, the G6 Plus measures 160 x 75.5 x 8.0mm. It also charges through a USB-C port, and this G6 variant does come with 8002.11 AC Wi-Fi.
All three handsets are topped out with a Gorilla Glass 3 display in an 18:9 aspect ratio and ship with Android 8.0 Oreo. It will be interesting to find out whether the G range will ever get the bump up to 8.1, or indeed any OS upgrades, seeing as project Treble removes the challenges manufacturers have previously used as the reason they couldn't support software updates in a cost-effective manner. It is supposed to be required, but who knows until we can we can see it in action come next upgrade cycle. All three also have a microSD slot, rated at accepting a 256GB card have an FM radio (which usually needs a pair of wired headphones to be plugged in.
Moto has advised both the E and G series are due to arrive in May, but the exact date hasn't been announced. One wouldn't be surprised to see at least one of each range showing up in carrier stores, seeing as they've done pretty good sales in the U.K. All in all, and depending on the pricing of all three, the G6 Plus might be the one to watch when suggesting a decent budget phone for someone.
Full details of the Motorola press announcement is here:
Even uSwitch was positive about the G range, with a statement:
USWITCH COMMENTS ON LAUNCH OF MOTO G6

Commenting on the launch of the Moto G6 range, Ernest Doku, mobiles expert at uSwitch.com, says: "Affordable yet appealing Android handsets are essential to consumers now more than ever. Motorola's place in that market is a strong one and these handsets embody that spirit.

"The latest handsets from Motorola's flagship range do an excellent job of making their more-than-modest specs look top end, too.

"The three Moto G6 models – the G6, the G6 Plus and the Play – are slick and trim, and boast some pretty decent firepower under the hood – the Plus' Snapdragon 630 processor is especially nifty at such a reasonable price point.

"Features that we've come to expect from high-end devices have started to trickle down to handsets without the punitively high price tags.

"The same is true here with the G6 and Plus devices carrying dual-lens cameras – all models focus on battery performance, have all-Gorilla glass frames and gorgeous, expansive displays.

"However, with older handsets tumbling in price faster than ever and rival manufacturers like Honor and Nokia staking bold claims in the mid-range sector, there's still much that the Moto G6 has to worry about in a bid to lure cost-conscious phone fans."