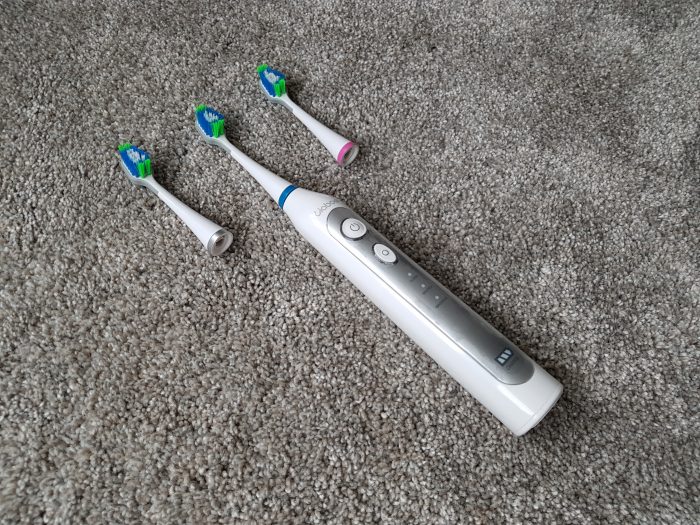 I'm reviewing a toothbrush today. Yep, a toothbrush. I'm sure we all know the benefits of using an electrical one. They clean better and your brushing will be timed so that you don't over-do it. With a manual brush you can often go too far or not far enough.
This, from Amazon US, is the Liaboe electric toothbrush. The makers tell me that it's the same product quality and functionality as a Philips Sonicare or Oral-B brush, but this is only half of the price.
We've used it as a family for several weeks now and I've got to say that I'm pretty impressed by the thing. It's not available in the UK at the moment but do keep checking as that may have changed since I wrote this. Right now it's $29.99 from Amazon US and you get three heads in the box. If you need more then you can email the guys at Liaboe.com for more.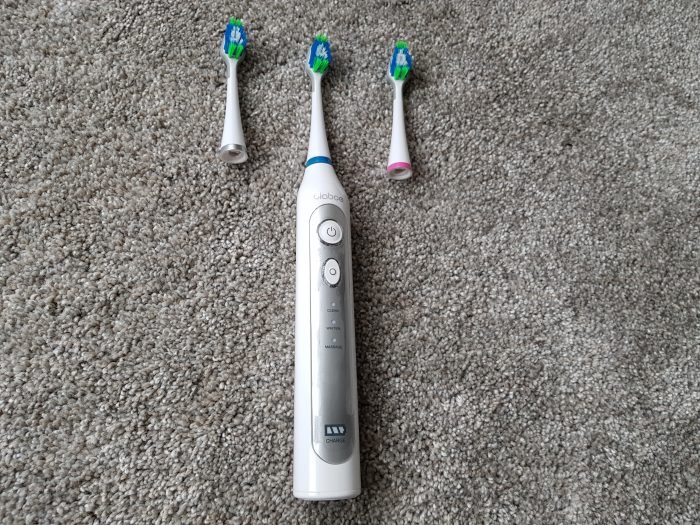 Out of the box and the heads attach easily plugging them into the top of the toothbrush. I got a pink, blue and silver. The brush heads are just right too – not too soft and not too abrasive on your teeth or gums. They're polished for your protection.
The toothbrush itself is totally contained and there's a wireless charging system with a clean and understated base which plugs into the mains. As this product is currently only available in the US I had the two-bladed electrical socket and therefore used a travel adapter.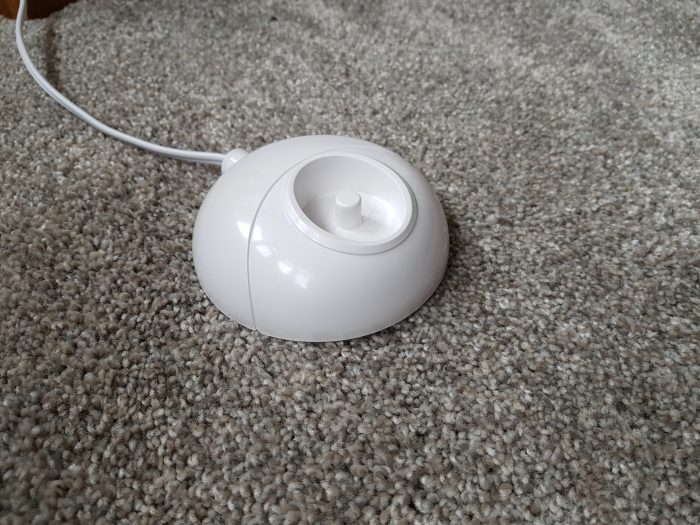 The toothbrush is IPX7 which means you can quite happily used the toothbrush in the shower, and the supersonic technology definitely gives a fantastic feeling of freshness. There's three brushing modes and a 2 minute timer so that you know when you're done. Not only that, but it'll give you a 30 second interval notification to remind you how much time has passed.
Those three modes are a cleaning mode, which creates 31,000 "strikes" per minute, a whitening mode, which does 40,000, and a massage mode which alternates between the two.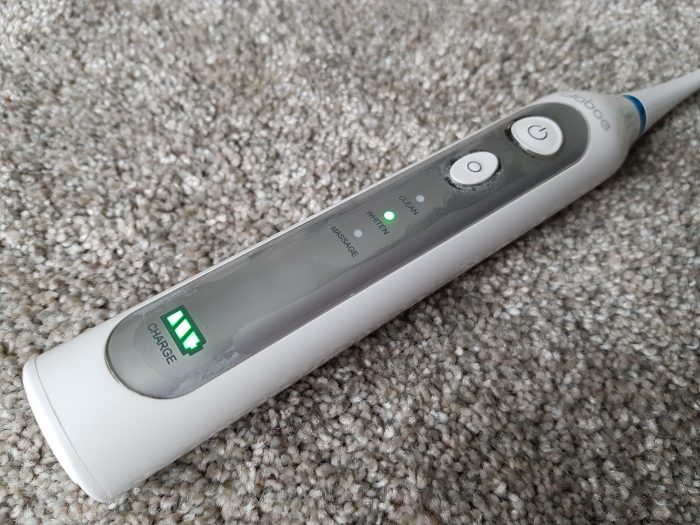 The quality and the performance of the brush is really high quality. It is really just like a very expensive brush but far cheaper, and with no real difference in quality. The magnetic motor and vibrations causes toothpaste to turn into tiny bubbles, which means it gets into more bits of your mouth.
There's technical details such as how the 40,000 times per minute vibration along with an 8 millimetre left and right "swing" are the perfect combination, but for me all I can say is that it really works very well indeed and cleans our teeth on a daily basis incredibly well.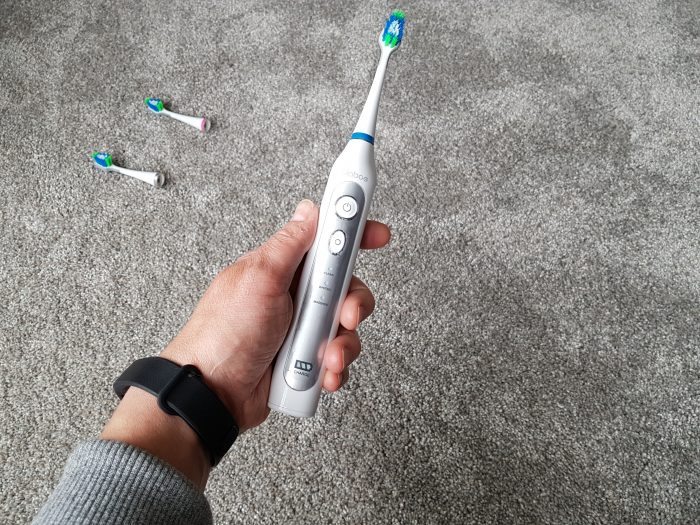 The electric toothbrush has a 60-day money back guarantee and a 2-year replacement guarantee.
I can't find fault with it, I really can't. Top banana.
Here's me and my son showing you around it..
Liaboe Electric Rechargeable Toothbrush Review
Build quality - 100%
Value for money - 100%
Brilliant product at a brilliant price. What more could you want?