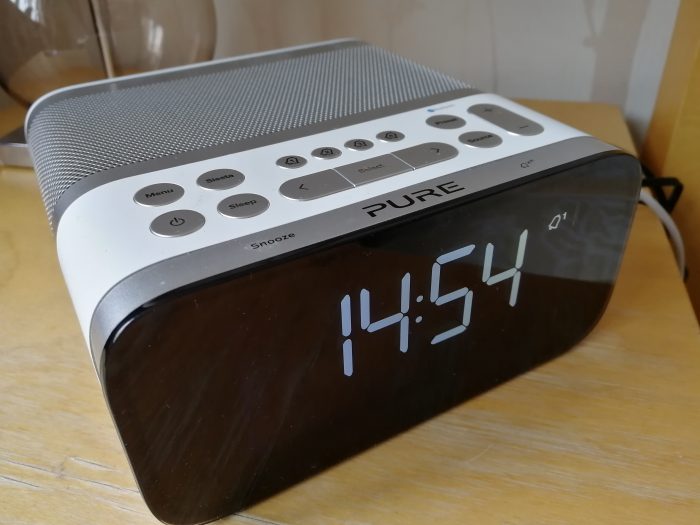 An alarm clock just wakes you up. Right?
Well yes, yes it does, but gone are the days of some badly-made alarm clock waking you up with some white-noise. Now we've got alarm-clock radios that'll receive crystal-clear DAB stations and will accept music from your phone, so you can bop around your bedroom as you get ready to go out for the evening.
This, the Pure Siesta S6, varies in price quite a bit. You can get one from eBay for around £80 or new for £129.99. It's a healthy price for an alarm clock radio, but let's have a look at those specs.
First, it'll do FM radio. It'll do DAB radio. It'll accept your Bluetooth connection from your phone. It'll also let you set up to 4 alarms too, so if you have a few people needing to be woken up, it'll do that for you. Oh, and as this is called "Siesta", you also get a button that lets you have a little nap. You can get woken up with radio or a tonal alarm.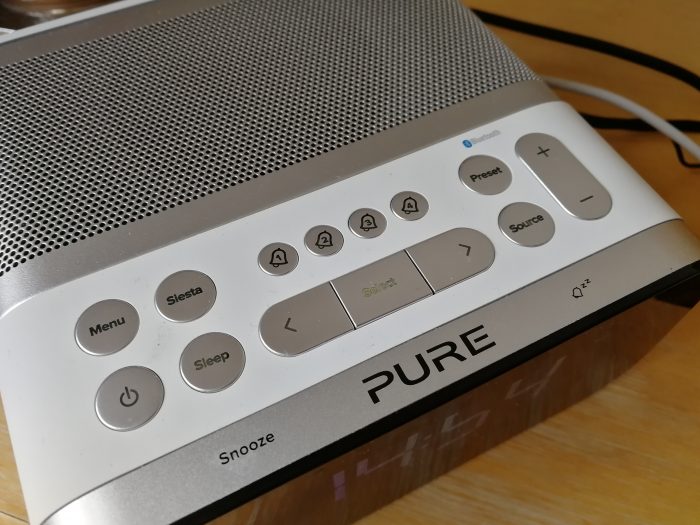 Straight up, the build and sound quality were the first big impressive things for me. The range of DAB stations, especially for me living in the centre of the UK, is endless. I tend to like to listen to Union Jack radio because it's a bit nuts and rarely has adverts. The audio was clear and crisp, and the display (which dims depending on the surrounding light so you don't get blinded when you're asleep but can see it in the daylight) shows the name of the current station right there on the display. There's 40 presets available for you – 20 for FM and another 20 for DAB, although to be honest I doubt I'd use all those. It also gets accurate time from the radio masts, so you don't need to faff around adjusting it or modifying the clock when the daylight savings time kicks in.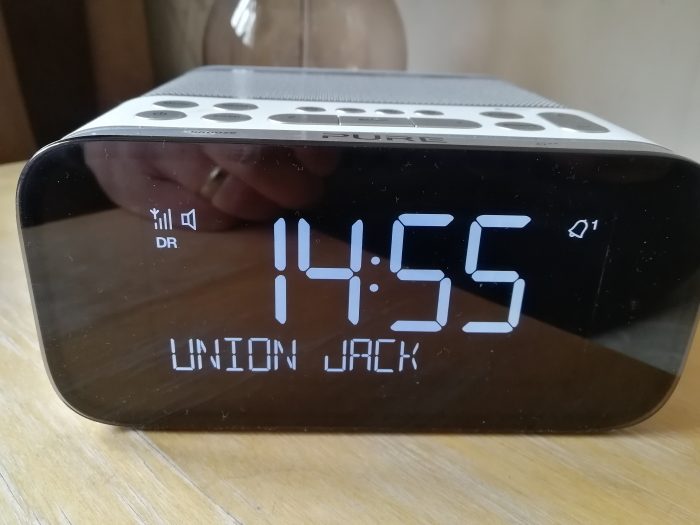 The speaker at the top puts out 10W and the Bluetooth pairing is definitely very easy to do. You then crank up your Spotify or YouTube app and play whatever music you feel. You can play music from your phone for as long as you want or charge overnight thanks to the USB port in the back, although this is 1A only so trickle-charges. There's also a headphone port at the back should you want to listen to radio through your headphones.
This is mains powered only, so you can't easily travel with it, but for most people that won't be a problem.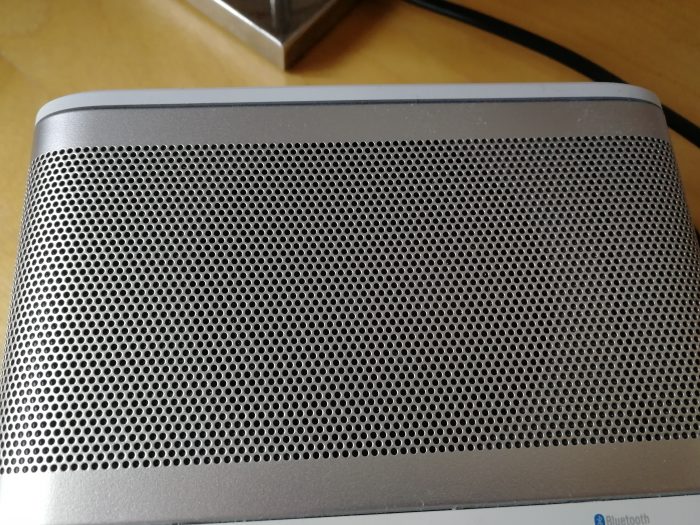 Using the alarm clock radio isn't complicated and I didn't need the instructions. However, if you do dive into them you'll find advanced details on how to adjust the snooze time, start the FM / DAB radio autoscan, how to setup the time format (12 or 24 hour) or set the language. There's also a clear and easy explanation of how to setup alarms. You can adjust the repeat frequency (such as "weekends only"), how long you want an alarm to sound for and what station you'd like to be woken up by.
To be honest, this calls for a video!
Overall
I can't fault this. The sound quality is excellent. The choice and flexibility of alarms is excellent. The clear auto-dimming display is excellent. The build quality, the buttons and the addition of a charging port – all great. The DAB radio and the simple, clear operation – fantastic.
The only down point was the price. It was pretty pricey. You can pick up alarm clocks with DAB radios in for around £25 now, so a £129.99 price-tag is going to prove painful.
Pure Siesta S6 DAB / Blueooth Alarm Clock - Review
Audio quality - 95%
Features - 99%
Build - 93%
Value for money - 77%
Can't fault this one. Excellent feature-set, sound and build, but a little pricey.