If like me you aren't the greatest fan of exercise then the only thing that makes it tolerable is your favourite music to distract you.
However most sports headphones seem to be in the in ear bud style which for me simply don't work as they fall out at the first step. Enter then the lightweight KitSound Exert Sports Bluetooth Headphones, which are the traditional over the ear style but aimed at those sporty types of you.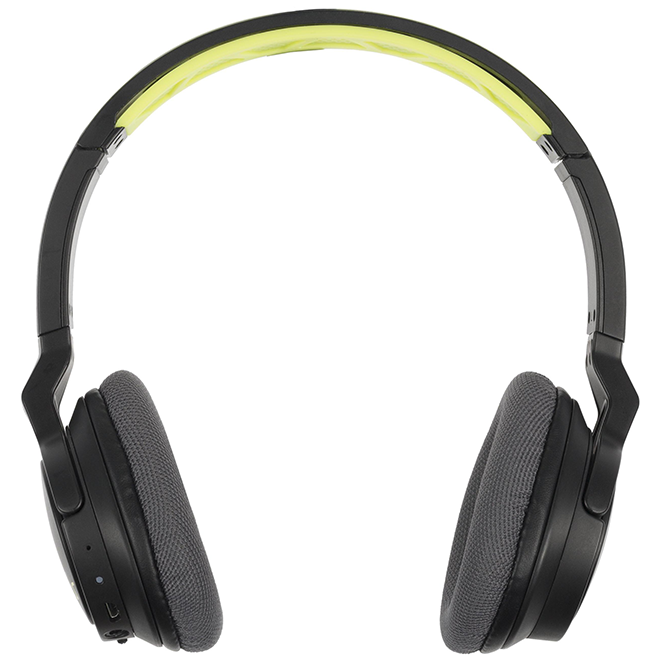 Sporty you say?
Sweat and technology don't make good bedfellows, so to keep them safe and hygienic the KitSound Exerts are IPX4 rated  which means that they are splash and light rain proof, so great for outdoor workouts, if not for sudden downpours.  In addition the earcups are detachable so that they can be washed, which actually is a good idea.
Clearly when you are exercising you don't want wires getting in the way, so the KitSound Exert Headphones are bluetooth enabled allowing for wireless listening, of course this means that battery management needs to be considered but a single charge should see you through 12 of playback, and that's plenty of exercise to be fair. Should you prefer a wired approach then of course the appropriate cables are included.
How to carry your device when exercising is always an interesting challenge. The KitSound Exert headphones come with a sporty waistband with carrying pouch – think a lightweight 'Bum Bag' – which whilst a tight fit carried my iPhone 6S without any issues.
Sound Quality
Like all KitSound headphones the Exerts sound great, with a good strong bass heavy tone delivered through their 40mm Drivers, perhaps not  quite as good as the KitSound Immerse headphones but up there, and a microphone is built into the headset so that you can take calls whilst on the move, and at £39.99  they represent very good value for money.
The KitSound Exerts sound good, are lightweight, comy and designed with exercise in mind with their IPX4 rating and washable earcups.
If you enjoy music for your exercise routines then check out the KitSound Immerse Headphones.
Gallery
Exercisetastic
Sound Quality - 80%
Comfort - 75%
Value for Money - 85%
A good value set of headphones aimed at your sporty ones