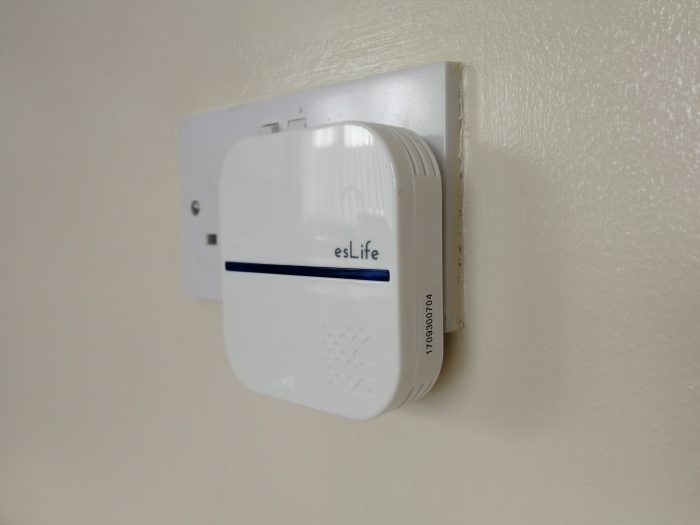 I've got a doorbell to review again. Now, whilst this won't do a live video feed and it won't do two-way audio, it will ring the two plugin ringer boxes that come with it. Y'know, proper old-school.
Setup is simple and easy. You simply use the high-strength adhesive tape to fix it to your door or, if you want a more solid fixing, you've got some screws in there too. It's IP55 waterproof, which is good in the British weather.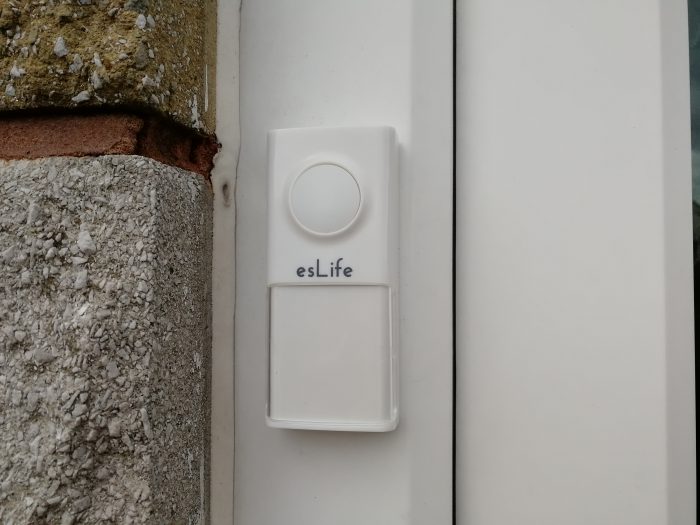 There's no batteries required here… at all. It uses some magical system for sending the signal to the two receivers. I don't properly understand how it works, but I think it's storing energy every time you physically push the button – the action of pushing is charging something. Either that or it is just magic. However, it works, and that's all that matters really.
The button push has a good solid build to it and looks nice on our front door. There's a range of up to 150 metres on it (in the open air). We didn't have any issues with range in our tests.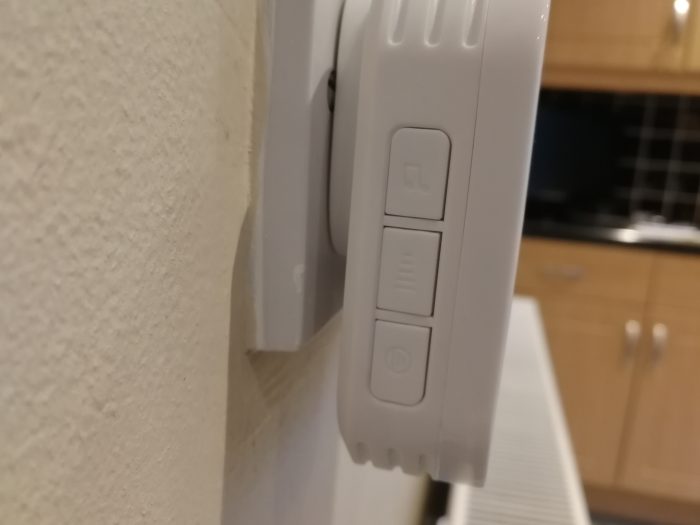 In the box you get two sounder units, and there's three buttons on the side of each one. One button switches the tone, another turns the lights on or off and a third does the volume. It's all very straightforward and you won't really need to read the instructions.
What you will have is an element of fun when choosing the doorbell ring. There's a huge selection to go through, and you'll no doubt drive everyone in the house q bit crazy as you scroll through them. The sounds are all clear and good quality, but this is perhaps demonstrated best in a video, so here goes…..
I've got one sounder upstairs and one downstairs. The downstairs one is quite far from the door and I honestly didn't think it would pick up that magical signal, but it does, every time. You plug them into a socket and the only negative I can find is the fact that they're not "pass through" and they're a bit wide too, so they can consume one and a half sockets if you want to plug in an adaptor next to it.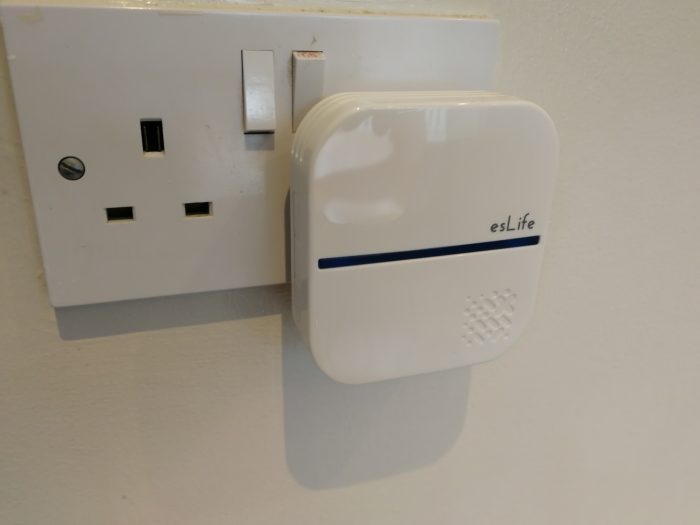 You'll need to get the to units playing the same tune and, for those with hearing difficulties, you can either turn it up really loud or have it flash when activated (or on all the time if you wish). There's 4 volume settings and some 58 very musical (and more "normal") chimes to choose from.
Should you need to pair / repair (this is already done out of the box so you may not need to), you just press the music and light mode buttons together for a few seconds and then the push button on your door.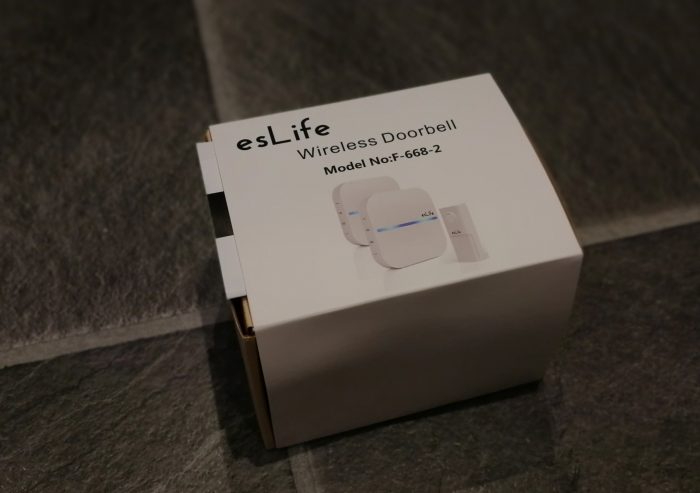 Overall, a perfect doorbell solution and it was especially good to see how quick and painless it was to install. It literally took seconds and no amount of rain reduced the stickiness of the adhesive on the button push either. You can get this for £20.99 from Amazon.
Oh, one more thing about that button push. You can slide off the top section and put a name / flat number in if you wish too. Boom!
esLife F-668-2 Wireless Doorbell
Build quality - 92%
Chimes - 96%
Ease of installation - 100%
Value for money - 92%
Good to see little additions like a light, volume control and a big range of chimes. Plus, getting two in the box was a bonus!