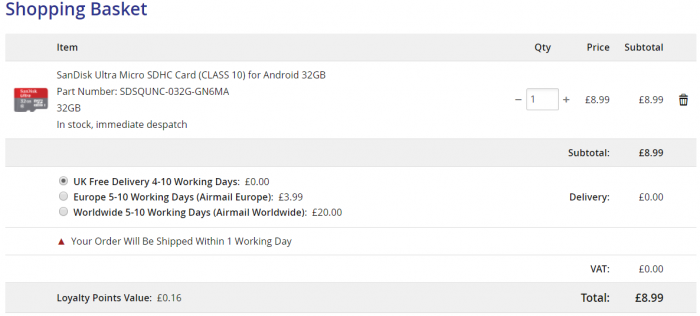 Guys! Big news! The sun came out! The sun ACTUALLY CAME OUT!
I mean sure, we kinda nearly kicked off World War 3, but THE SUN ACTUALLY CAME OUT AND IT STOPPED RAINING !
Welcome to Britain. We're thankful for small mercies.
Right. Want a cheap microSD card? With 32GB of space for your music, your pictures and all those videos you keep capturing on your high resolution phone camera? Well, check this Picstop deal out. You get a SanDisk Ultra microSD with an adapter for just £8.99. It's a Class 10 with speeds up to 80MB/s and is perfect for your Android smartphone.
Oh, and there's free delivery too, so I've ordered one for a dashcam. Head over to picstop.co.uk.