At CES we covered the new Audeara headphones. These hit the Kickstarter campaign target within 15 hours and more than $460,000 was raised. The specially-designed headphones are made to combat any form of hearing loss you may have.
Here's what their press release says
Everyone has a degree of hearing loss. Not just as a result of every loud gig they've been to, every busy street they've walked down, or every police siren that's ever gone past but also damage can be sustained purely by listening to their headphones too loud. More and more young people have some loss of hearing, an increasing number with the same hearing health aged 30 that people would usually associate with a 60 year old.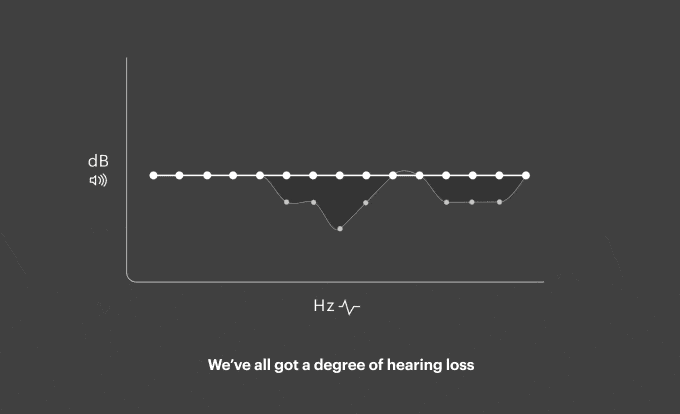 From the Press Release…
Audeara headphones use a software interface from a smartphone application to send Bluetooth commands to the onboard printed circuit board (PCB). This allows the headphones themselves to generate the tones and maintains consistency across all Bluetooth devices.

The headphones are calibrated and the profile is used as the baseline for accurate audiogram testing. After the user performs the audiogram, a modulation table is applied. This adjusts all incoming musical signals to the user's requirements. Using an attenuation model, rather than increasing gain, ensures maximisation of the overall signal intensity, without distortion.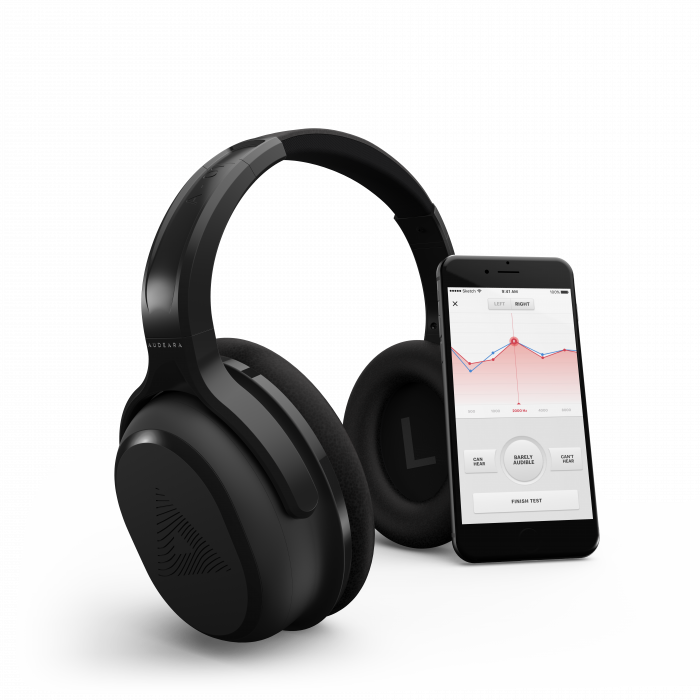 With the modulation table stored in the on-board PCB, the user only has to test once for the headphones to apply that table to any Bluetooth signal source. The user can, however, test multiple times, and the software application stores numerous profiles that are then uploaded and stored as the active profile.
The result of the audiogram is displayed for the user, perfect for long-term tracking of any hearing loss, and also as an educational tool in preventing long-term hearing impairment. If the user's hearing profile shows significant impairment an alert will be shown, which suggests they seek more specialist advice and analysis.
Sometimes the change is enormous, other times it's subtle, but it's always there. Audeara understands that every person hears differently and every person hears differently in each ear, and the Audeara headphones tailor the sound for each person based on these two principles.
Dr James Fielding, CEO Audeara commented, "The response from people who use the headphones for the first time is amazing. They're usually overwhelmed at the difference in what they hear – and they wonder why they've been using off-the-shelf headphones for so long."
The Audeara app will be available to download from Google Play and the App store.
Features
Low-latency, high-fidelity Bluetooth.
High-quality 40mm Mylar speakers.
Adjustable headband and soft over-ear cushion.
Rotatable design for easy storage in a slim, hard carry case when travelling.
Built-in lithium-ion battery, rechargeable via Micro-USB jack.
The headphones can be used as a commonly wired headphone with 3.5mm port.
Advanced, active noise cancelling design effectively reduces noise by up to 85%.
Specifications
Bluetooth & ANC
Speakers: 40mm Mylar
Audio impedance: 32Ohm
Charging time: approx 3.0 hours
Charging: micro USB
Operating range: ≥10 m
Connection: 3.5mm jack
Working time :
– Noise cancelling function only: 66 hours
– Bluetooth function only: 45.5 hours
– Noise cancelling + Bluetooth function: 25.5 hours
The Audeara Headphones are available for £299.99 from www.audeara.com