Vodafone operate a scheme called the "Community Connection Award" where it donates money to great causes across the UK.
Today we have received information of a £1000 donation made in Weymouth to help young people in the area. This will go to the "STEPPs Club For Young People", which was created way back in 1964 as Weymouth Boys Club. The club could have closed in 2016 when Dorset County Council ceased funding, but was saved when STEPs took over. Now over 3,000 young people have joined.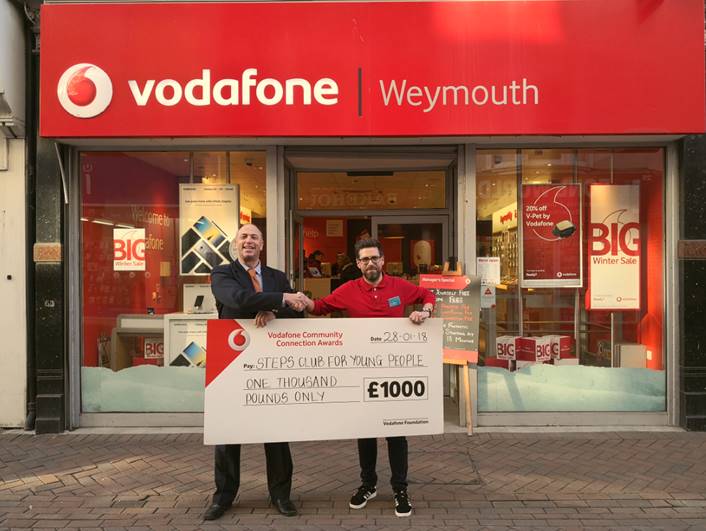 Previous donations to other charities of £1000 have been used to help build an Autism Library, purchase special medical equipment for taking blood samples, getting clothes for children and to run social activities.
For more information check out the press release with links below.