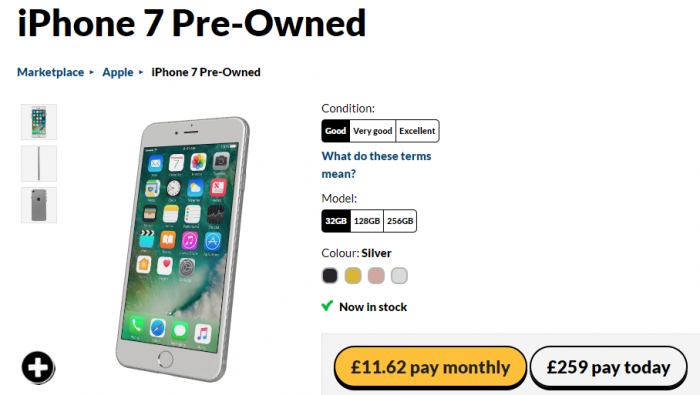 Hello my lovely people. Right, we're all bargain hunters at heart, so if you're looking for a pre-owned iPhone, listen up.
You know the deal, there's three types of condition on these. There's …
Good – Some minor wear and tear.
Very good – You can at least tell they're pre-owned. But only if you look closely.
Excellent – They're in great condition with no marks or scratches on the screen.
Most people will be immediately wrapping their iPhone in a case anyway, so scratches aren't (not in my mind anyway) a bother.
Right now in the pre-owned section at giffgaff there's a couple of deals on the iPhone 7 and the iPhone 6S Plus. First, the iPhone 7 shown at the top of this article. It's £259 for the "good" 32GB or just £20 more for the 128GB handset.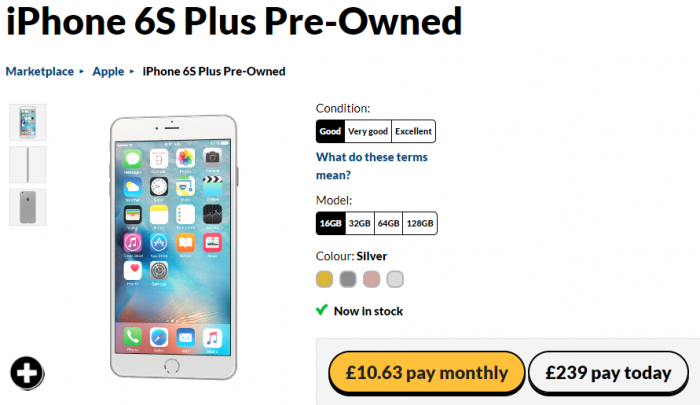 Meanwhile, the iPhone 6S Plus above is selling for £239 for the 16GB one, £279 for 32GB or £259 for 64GB.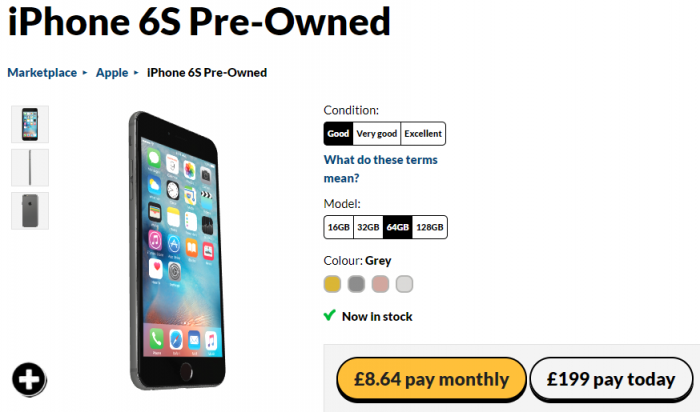 If you want an iPhone 6s, which let's face it will look the same as an iPhone 7 when it's in the case (and you get a proper 3.5mm audio port!), then you're looking at just £169 for a 16GB model, £209 for the 32GB and strangely (don't ask me) £199 for the 64GB version. You can also get the 128GB model for £219. Really good prices all round there methinks. Go on, that's a good deal isn't it? Go here for the iPhone 6S deals.