So, while Garry is running around Paris being all cosmopolitan, I'm sat in the Coolsmartphone HQ bringing you news of another handset that Huawei announced today. It's the Porsche Design Huawei Mate RS which, sadly for all of us here at Coolsmartphone, isn't the car above.
It's a phone, silly. The RS has a Leica triple camera and, if I'm brutally honest, is a jazzed-up version of the Huawei P20 Pro. It has a 6″ 2K OLED screen and will be available in one colour – black. It's just been announced within the rather opulent surroundings of the Grand Palais in Paris and has an innovative dual fingerprint design which means you get an in-screen fingerprint sensor too. You can hover to awake the device, then touch to unlock it.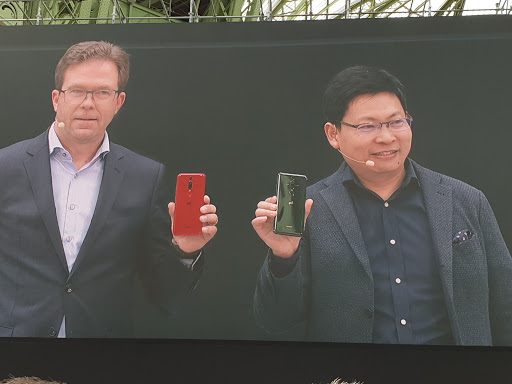 There's a massive 256GB of internal storage and dual SLS (super linear system) speakers which come with DOLBY ATMOS for clear and immersive surround sound. It's also splash, water and dust resistant. You'll still want to keep it in good condition though, and this is why the handset has a leather phone case.
Other features include the "world's first Artificial Intelligence (AI) processor" and that Leica 40-megapixel triple camera setup which delivers 5 x hybrid zoom. The Porsche Design language is woven into the handset and combines the Huawei tech with the luxurious Porsche craftsmanship.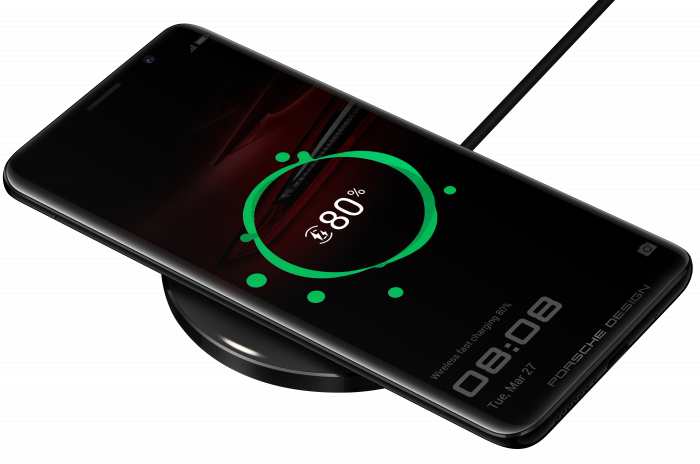 The Mate RS is the first Huawei handset to allow quick wireless charging and that AI processor will alter the performance of the phone according to how it is used.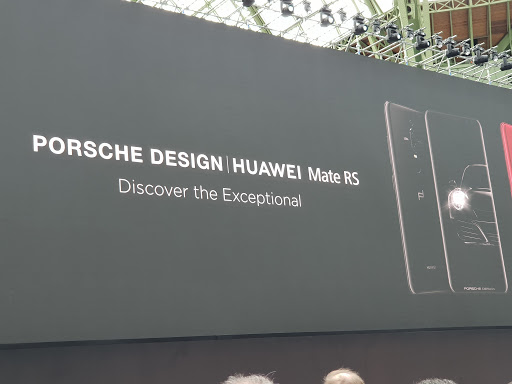 We don't know exactly how much this is going to cost, but it will be available "from premium retailers" from April 2018. Head to the dedicated Porsche Design Huawei Mate RS page to find out more.