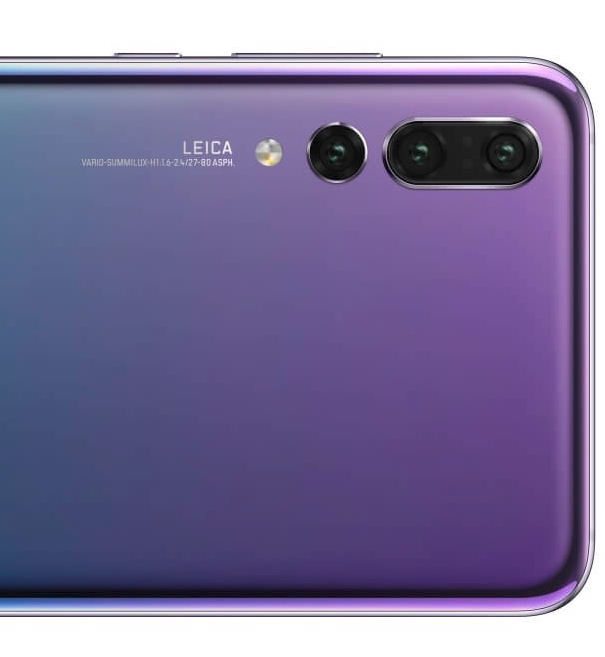 Nokia. Remember them? Well, of course you do. They're still around. However, when Microsoft swallowed them up and started sticking Lumia branding all over them, there was one thing we kina liked. The camera technology. Anyone remember the Nokia Lumia 1020? It had a 41 megapixel PureView camera, and that was back in 2013.
Now, some 5 years later, we look to be getting a 40 megapixel setup in the upcoming Huawei P20 Pro. Leaks suggest that it'll also have a 5x "hybrid zoom" too.
We've already seen lots of leaks and pictures about the new P20 line-up, but these appear to be pretty solid details about the Pro model, which gets a Leica 40 megapixel sensor as the primary camera. Next to that is an 8 megapixel telephoto camera with that "hybrid zoom" technology, which we think means it'll integrate the leaked 3x optical zoom with a bit of digital cleverness thrown in to get to 5x.


The third camera (yes, three) shoots in black and white at 20 megapixels for the clever bokeh effects. Not only that, but you get quick focus thanks to the laser autofocus. Also, you'll be glad to hear that a rumoured 960fps slow-mo capability. This will be at 720p, which is the same as the Galaxy S9. The Huawei P20 Pro also has a 24 megapixel selfie camera in that notch at the top. There's a 19:9 6.1″ OLED 1080 x 2240px screen and it'll weigh in at 175g with a 4000 mAh battery but will only be 7.65mm thick.
Other rumoured details include a lack of a 3.5mm audio port and a USB-C charger, so you'll have to get some Bluetooth headphones or an adaptor. The "Pro" will get 6GB of RAM and 128GB storage with a price of €900 and it's expected to have a Kirin 970 chipset with Android 8.1 Oreo.
More on this very, very shortly! We'll be at the launch, which is happening on Tuesday!