UK network Three have today published their results for 2017, and have also included some updates in customer numbers, coverage and data use against the rest of the market.
Customer numbers rose 10% giving the company a total of just over 10 million, with 6.8 million being on a contract of some sort.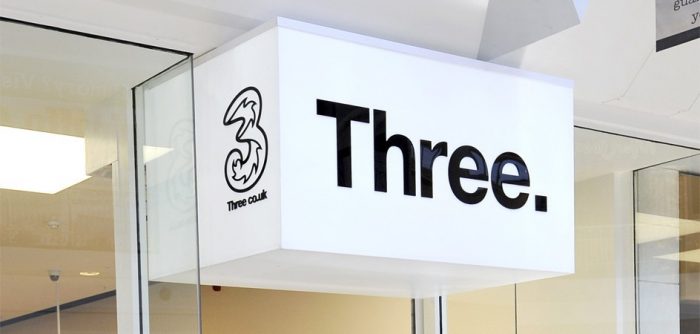 Indoor coverage jumped from 95% to 98.5%, this was down to network improvements being rolled out across the masts, as well as the 800Mhz spectrum being used for their 'Super Voice' band of spectrum being used.
The company also published that average data use per customer is the largest in the UK with an average customer now using 6.8GB a month, an impressive 3.5 times the average customer on rival networks.
82% of customers are now using 4G technology and 68% of the data used is also via 4G instead of the older 3G signal.
Three also pointed out that the received the least number of complaints for a network recently, also now offer free roaming in a market leading 71 countries, and also more recently launched GoBinge, a service that lets customers stream as much as they want from selected partners, and none of the data comes from your allowance.
Dave Dyson, Chief Executive of Three UK, said:
"Our results reflect Three's ongoing commitment to growth and becoming the best-loved brand by our customers.

"I am pleased to have passed the 10 million customer milestone. Over the course of last year, we have strengthened our market-leading Go Roam proposition, launched Go Binge, our innovative unlimited streaming service, as well as our SIM-only, online-only sub brand SMARTY.  In addition, we have rapidly developed Wuntu, our customer loyalty and rewards app, which is highly rated and has already exceeded 1 million active users.

"At the same time, we have invested significant time and money in the future growth and scalability of the business.  Our digital transformation is a programme of work that will significantly enhance customer experience, employee experience and cost efficiency.  Investment in spectrum, next generation network and IT underpins the opportunity to deliver improved results over the long term.

"To deliver such a degree of strategic change whilst maintaining strong profitability is testament to the hard work and dedication of the thousands of staff across the Three UK business, and puts us in a strong position to deliver long term growth."
With customers using more data than ever before, 5G will be the big topic of discussion for future plans, and Three are planning to play a big part in shaping the UK industry for customers….and as they say…. make it right.