Fortnite seems to be taking the world by storm. To be fair, it probably needs no introduction here, when it was announced that Fortnite Battle Royal was going to be released on mobile devices it generated a lot of excitement.
Many Promises were made. This was going to be to the full Fortnite Experience with all Battle Royal Modes. I was thinking of the cross-platform play and character development. Yet no one was sure how well it was going to translate to the small screen, so imagine my intrigue when this email hit my inbox: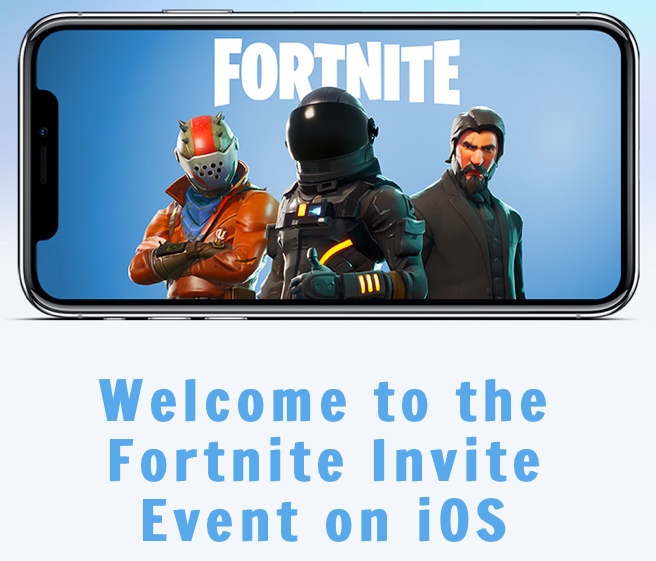 So a quick click later, and Fortnite was installed on my iPhone 6S. After a couple of failed login attempts due to server load, I was waiting for the Battle Bus to launch.
The good news is that this is clearly the full Fortnight experience, with 100 players, the full island etc. And the controls have been translated to touch screen very well with natural player and weapon control.
The graphics have been simplified slightly, and on my iPhone 6S I did notice the occasional scenery pop up but it wasn't enough to spoil the fun. If you are a Fortnight fan and can get used to the smaller screen, then you'll get plenty of fun from the mobile version… Seriously, keep a look out for that email.
On my 6S, battery management is going to be a concern though… Enough said.
If you want to see a little bit of the mobile game in action, then check out the following video. Just a note though. My 6S struggled to capture the video, but the actual game runs way more smoother in real life.
If you want to get in on this Fortnite Mobile goodness, hit up the link here. You'll notice that the request is U.S. only, so you may need to use a VPN. YMMV.
And happily, Fortnite hasn't forgotten about Android. It isn't available now, but you can sign up using the same link.