If you are an avid gamer, having a smartphone that is a gaming powerhouse is definitely an advantage. Everyone knows that smartphones are not just for communicating or taking photos and videos anymore.  It can also be an excellent gaming platform. Mobile games are engaging and engrossing, and it is no wonder why many people are very much into them. Many gamers are definitely more than willing to spend a little money and effort into making their mobile phones a great gaming device.
During Mobile World Congress we spotted some hot gaming smartphones from Nubia. They were behind glass, so we couldn't get a full hands-on, but we did see some aggressive and eye-catching designs with the familiar "hardcore gaming" styling. Orange fluorescent accents, sharp lines and a blue LED stripe. Like gaming PCs and gaming laptops, it's a sure sign that you have a gaming-capable smartphone which can cope with the most powerful and demanding mobile apps.
The Nubia gaming phones we saw apparently have 8GB of RAM with 128GB of on-board storage and the latest Snapdragon 845 CPU. They're definitely eyeing up the competition, including devices like the Razer Phone.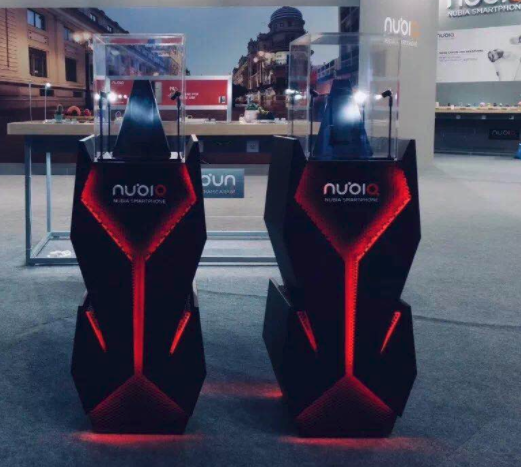 Although it looks different and has a very distinctive design, you can of course use your own smartphone to play the latest games. It's becoming easier to get cheap smartphones that have powerful processors, more memory and a better screen. For less than £200 now, you can have a truly mobile gaming system which can be used anywhere.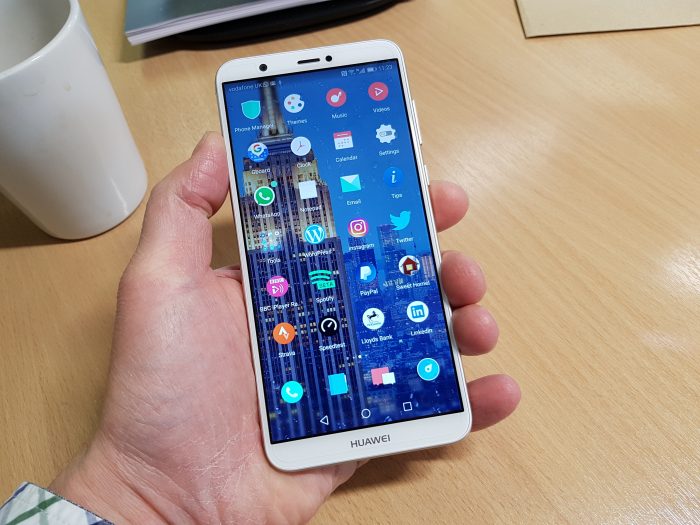 Although social media apps are a big "pull", there's plenty of games to download, with all the latest games available for very little initial outlay. The trend with most mobile games is for them to be initially available for free before drip-feeding in-app purchases to boost gameplay and speed progression through.
Gamers aren't always just at the younger age of the spectrum either. Indeed, we've just received a survey that shows those over 45 gaming more and more. They're developing something called "long arm syndrome, which is when they extend and arm to see their smartphone screens. Instead of fixing their bad eyesight, 40% of those polled are simply hold the phone further away. This age bracket can be found playing those time-filling "throwaway" games, plus poker trainer apps also becoming popular. One such example is Poker Trainer, which is available on the App Store as well as Google Play. There's also mobile poker games and Buffalo Rising slot games which are being downloaded more. Let's just hope that they invest in some glasses instead, as it can't be good to hold the phone like that!
Meanwhile, vintage console-like games are being ported onto smartphones. This includes the Grand Theft Auto Series, and you can play GTS: San Andreas on your mobile right now.
RPGs have also found their way onto mobile devices.  Classic games such as the Final Fantasy series and Star Wars: Knights of the Old Republic are available on both iOS and Android. If you're looking for games that feel a lot like you're playing the console version, then you should check out Super Mario Run, Ghost Trick: Phantom Detective, and Shadow Blade.
For me, one addictive and classic mobile game is Snake, which was on every Nokia phone back in the day.  Now you can download a simulator on your smartphone and play Snake version '97 (available for iOS and Android). For ultimate retro fun, have an epic flashback complete with 8-bit graphics by downloading Space Invaders or Pac-man, which are both available for iOS and Android devices.
If you want to go back even further, you can use emulators to relive the classic game. There's a bit of a legal stuff to be considered here. As an example, you are only allowed to download ROM or image copies for personal use. You can't share them. Try emulators such as RetroArch, which can be downloaded for free on Google Play.  This isn't just one emulator, it'll replicate almost all the classic consoles (Sony, Nintendo, or SEGA). Other emulators are also available, including Atari (2600.emu) and DosBox Turbo for classic DOS and Windows games, .
So mobile gaming has never been better, and it continues to soar in popularity year in and year out. Better still, you don't necessarily have to have a high-end and super-expensive smartphone to play on.