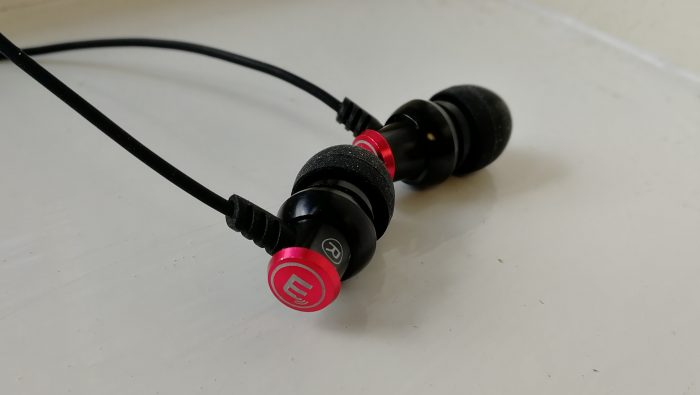 No Bluetooth headphones today. No. This time it's a set of wired headphones. These come courtesy of a company called BrainWavz who, apart from already having a very cool name, also make these well-priced in-ear headphones. They're "IEM", which means "In Ear Monitors" and help to isolate the noise from outside. This, I can tell you, works very well. There's a definite bass and presence to the sound when I plugged them into my smartphone.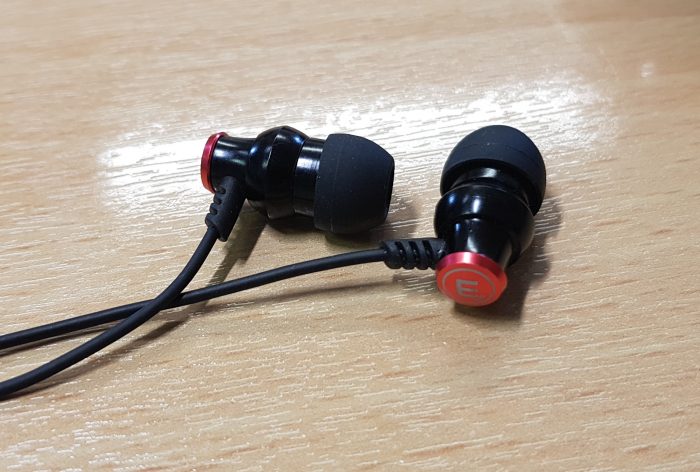 Right now on Amazon they're only £20 and come with a gold-plated 3.5mm plug.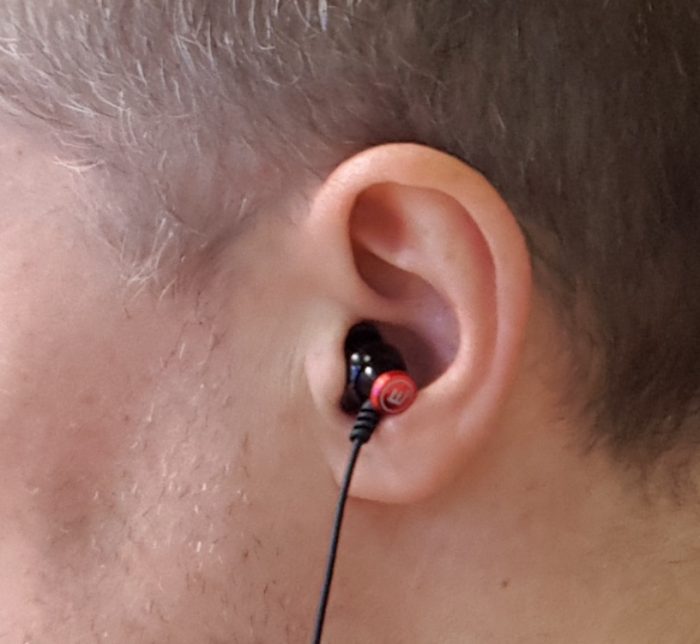 The cable, which can get tangled a little, is 1.3 metres long. You help to keep it tangle-free by using the rather nice hard case that comes in the box. Inside you can also store the 3 sets of silicone ear tips. I used the "medium" ones which fitted and help the earphones in very well, but there's also small and large plus a shirt clip to stop the inevitable "pull" of the cable on clothing. You also get foam tips and a Velcro cable tie. Nice.
Here's a look at the case, which has a very high-quality finish to it. The zip secures everything and it'll fit easily in a coat pocket. The inside is soft and there's pouches for your replacement tips, cable and the tie clip if you choose not to use it.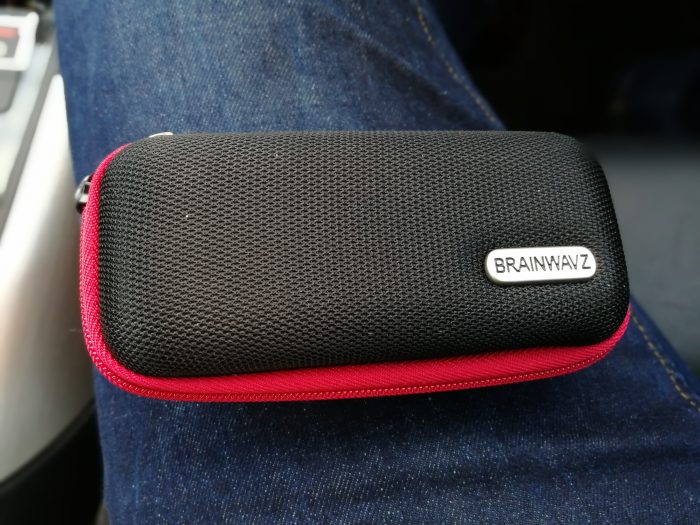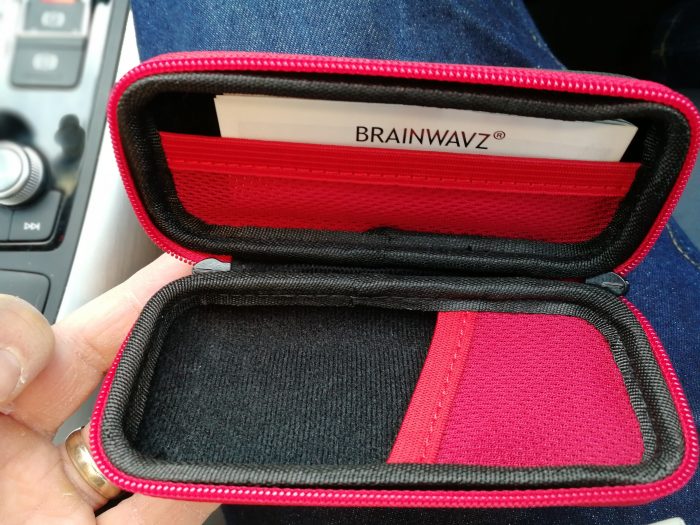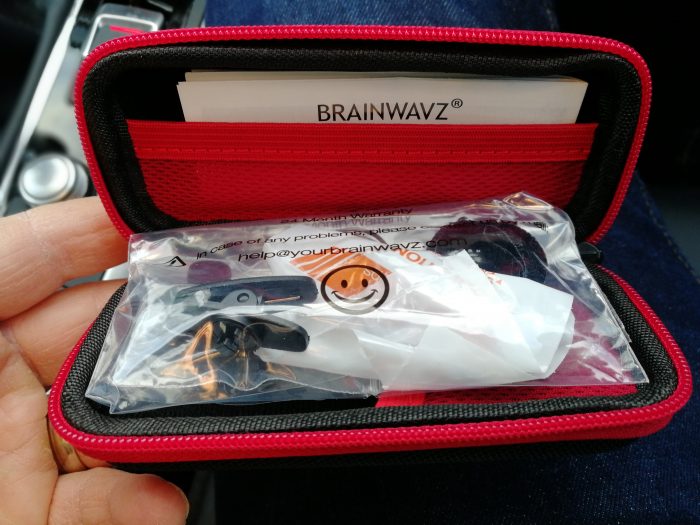 An on-cable multi-function 3-button remote also acts as a microphone, so you can make and receive calls with great clarity because it's in just the right position as it comes out of your left ear.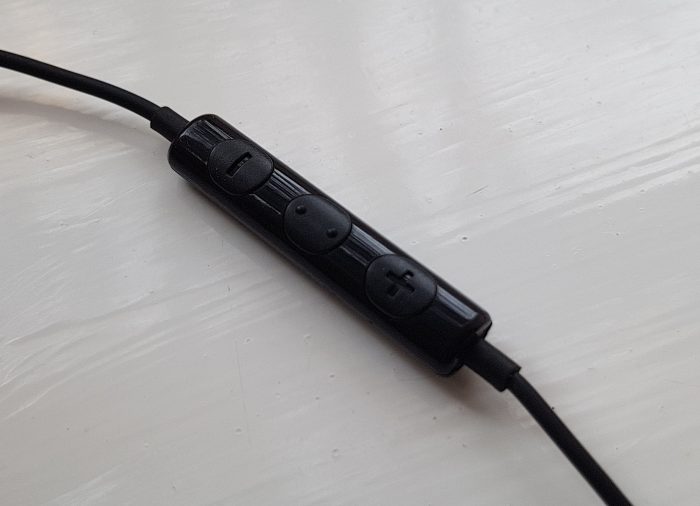 This remote lets you control calls, audio volume and it works with both iOS and Android.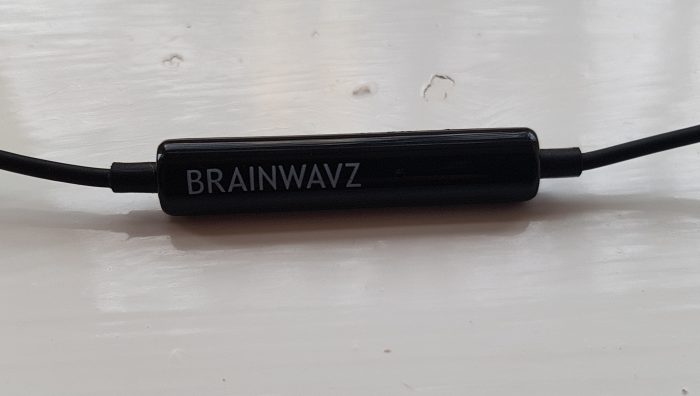 The sound is both detailed and clear, with a balance bass presence. The dynamic 8 mm drivers are encased in an all metal housing and have been tuned by the boffins at BrainWavz to work with multiple music genres of music. These are nice and light because they're made from aluminium.
Specs? Well, they have those 8 mm dynamic drivers I mentioned and there's a 16 Ω impedance with a frequency range of -20 Hz ~ 20 kHz.
All the Brainwavz products come along with 2 year replacement warranty, which is good to see. There's also a clip which slides up and down to tidy the cables up..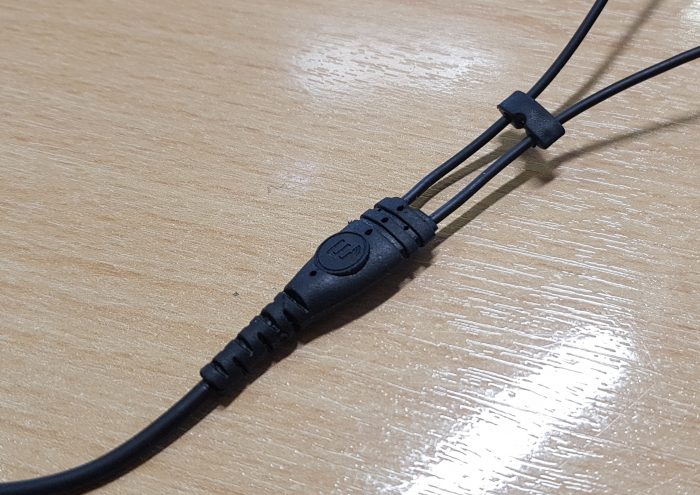 I'm impressed with the sound from these. Once you get the correct fitment of the tips they produce a definite bass and they worked well in the gym despite me sweating profusely too. I also used them during the Mobile World Congress coverage and they helped me concentrate and "zone out" from the noisy press areas so that I could concentrate on typing.
For the money, a great set of headphones which you can also use for making and receiving calls.
Get one of these from Amazon.co.uk for just £20.
Brainwavz Delta In Ear Earbuds Review
Value for money - 93%
Sound - 91%
Build quality - 91%
For the price, a very decent set of earphones that block outside noise and produce an immersive and solid sound.