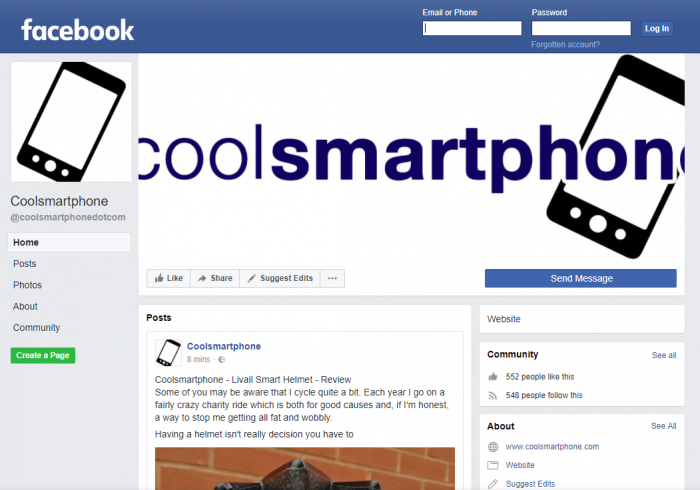 Social media. We're all over it. InstaTwit, SnapTube, FaceGram and YouBook. We're on it and we're, like, proper experts and that.
If Facebook is your thing, just head to ..
…and we're there. You can find us easily by just searching for @coolsmartphonedotcom on Facebook too.
Just head over, get clicking that big "Like" button and it'll inflate our already-large egos. We'll then clutter your timeline with our daily news posts, so you can get all our juicy goodness in one place.
We're also on that Instagram thing plus Twitter, YouTube and we have the old-school RSS FeedBurner feed too.
Oh, and don't forget the Podcast feed for your audio delights. That's available on Apple Podcasts plus Android too, so you get notified automatically when the audio file is ready to stream. Clever.
You can also hit the social media buttons at the bottom of each article if you want to share anything. Thanks 🙂