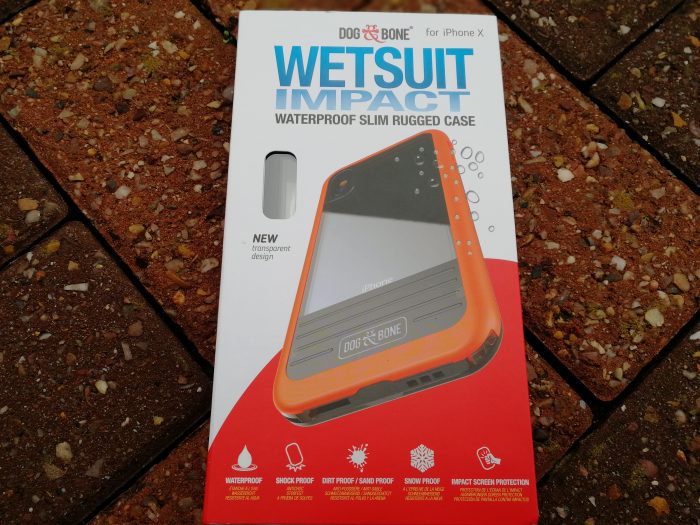 Maria from Dog & Bone got in touch recently about this new rugged, slim, waterproof and drop proof iPhone X case. However, although we can show it to you, we don't have an iPhone X to hand, so this is where you can step in. This "Wetsuit Impact" case has a transparent design with a frosted rear panel. It's a twist on the first generation iPhone's panelled design.
This doesn't hide the style of the new iPhone X too much but still offers 360-degrees of protection via the slim and transparent design. It's been tested with drops from 6.6 feet (just over 2 metres) and has a rubber bumper for additional shock protection and grip. It'll also stop dirt, sand and snow getting in.
You'll still get access to all the ports, however… however… we need your help. As we don't currently have an iPhone X to test it, we're throwing this out to you guys. If you have an iPhone X, you can win this case. All you've got to do is hit the tweet button at the bottom of this post, then – if you win – just take a snap of it on your iPhone so that we can include it here 🙂 Deal? Deal!
The case costs over £60 normally and the flexible front screen has the highest impact screen standard (9H).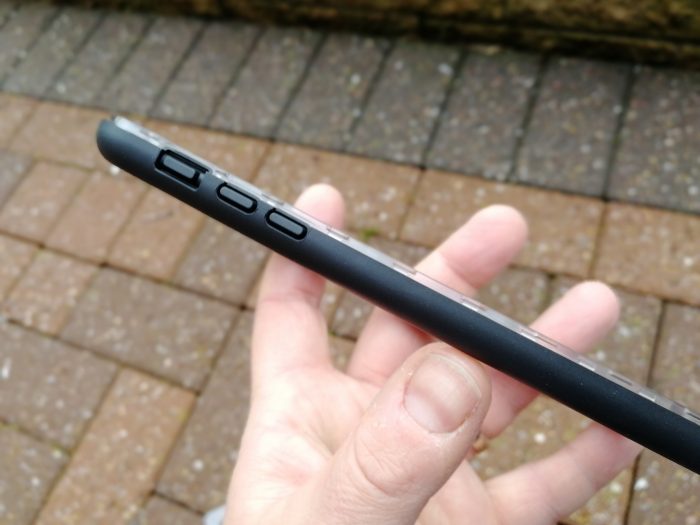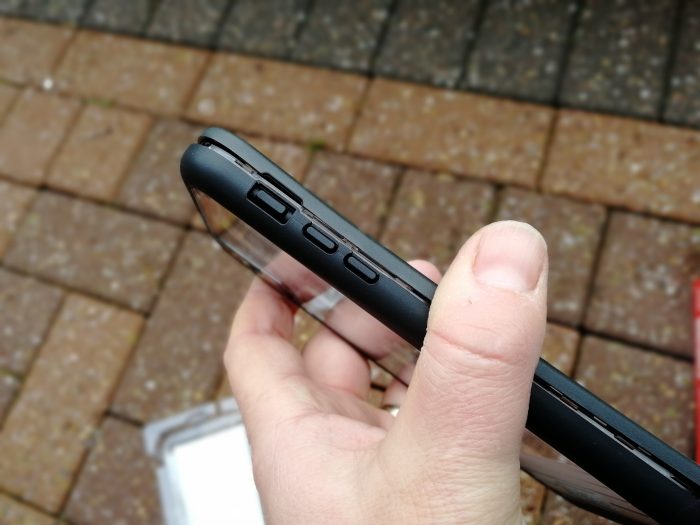 It'll also mean that you'll be getting a lot more cash when you eventually trade in your phone because there'll be less damage 🙂
So go on, hit that little "Tweet" button next to "Share" and we'll be drawing a winner on March 10th at 9PM UK time.