This was a meeting that we arranged to see what this unknown (to us) company was all about. In the end I was extremely glad that we went along to see them as they do some really cool gear.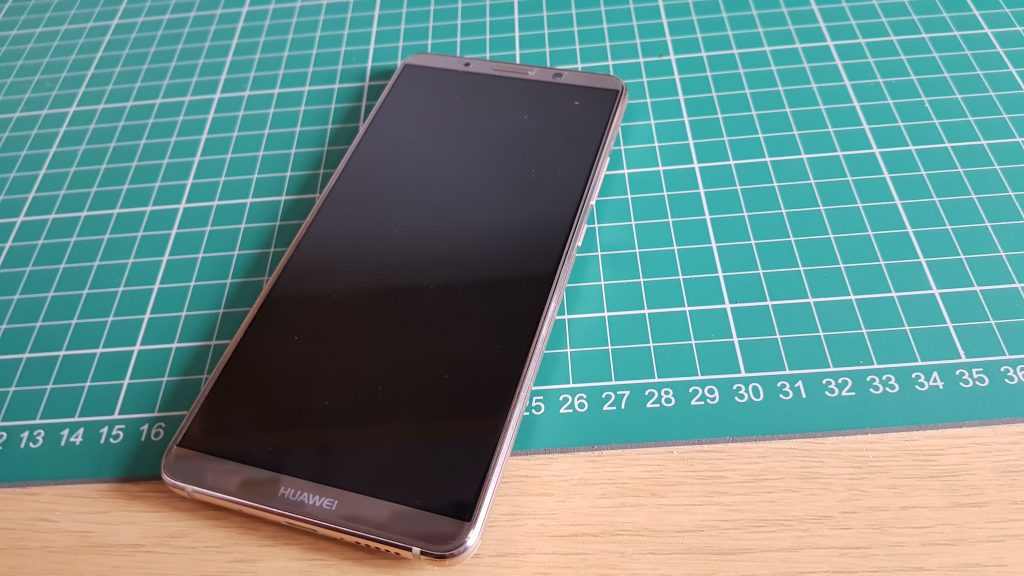 What we are looking at here is my Mate 10 Pro with an 3mk Invisible Case applied to it. I know it is very hard to see, but it is there that is kinda the whole point.
The case is comprised of both a front and rear protector. The front protector will offer up to 7H (this relates to hardness scale – regular glass is placed at 5 and a diamond is at the highest 10). The rear is a plastic skin that will protect the glass back of my phone from being scratched and scraped during my daily use. Here are pictures of the individual elements of the kit…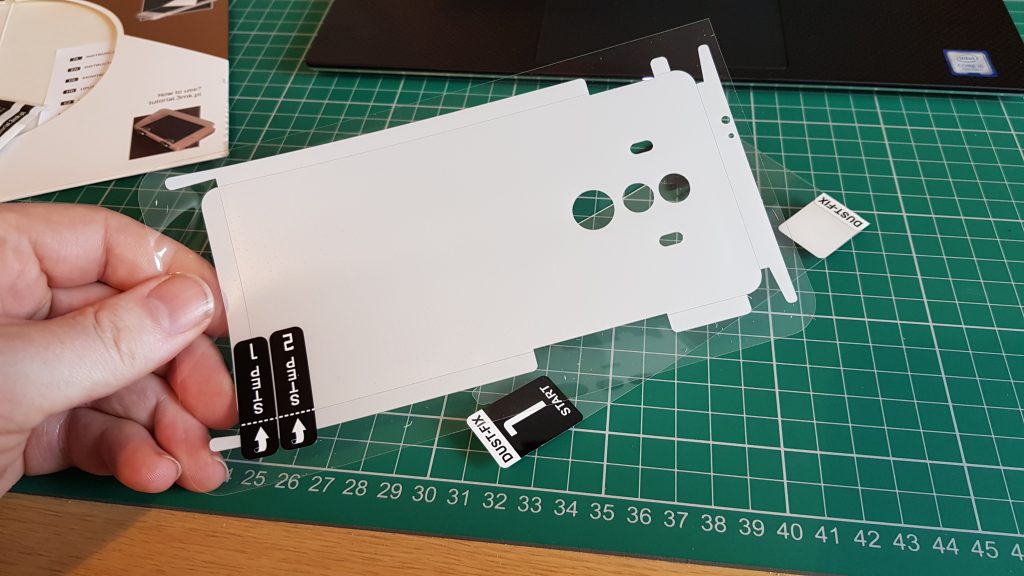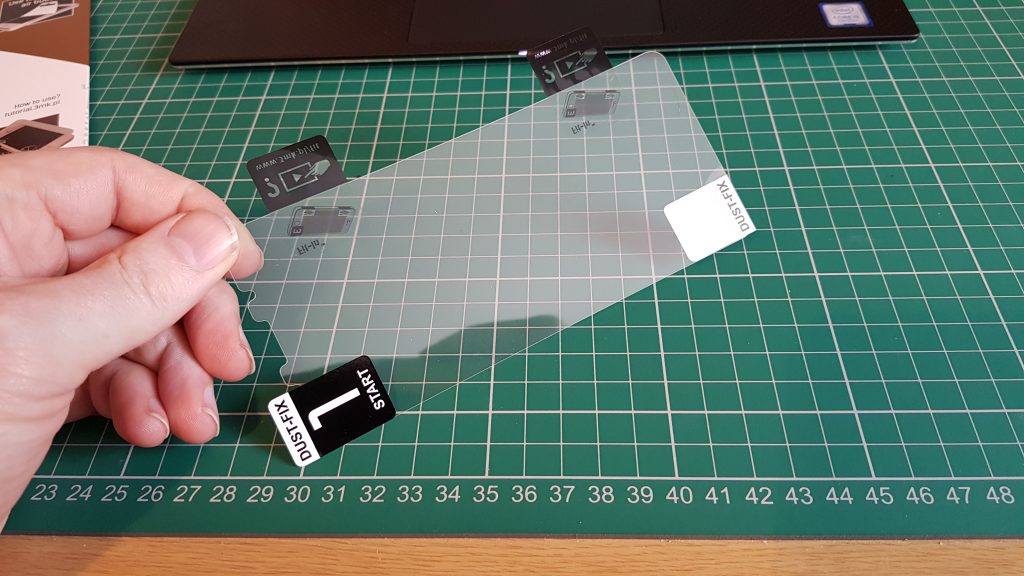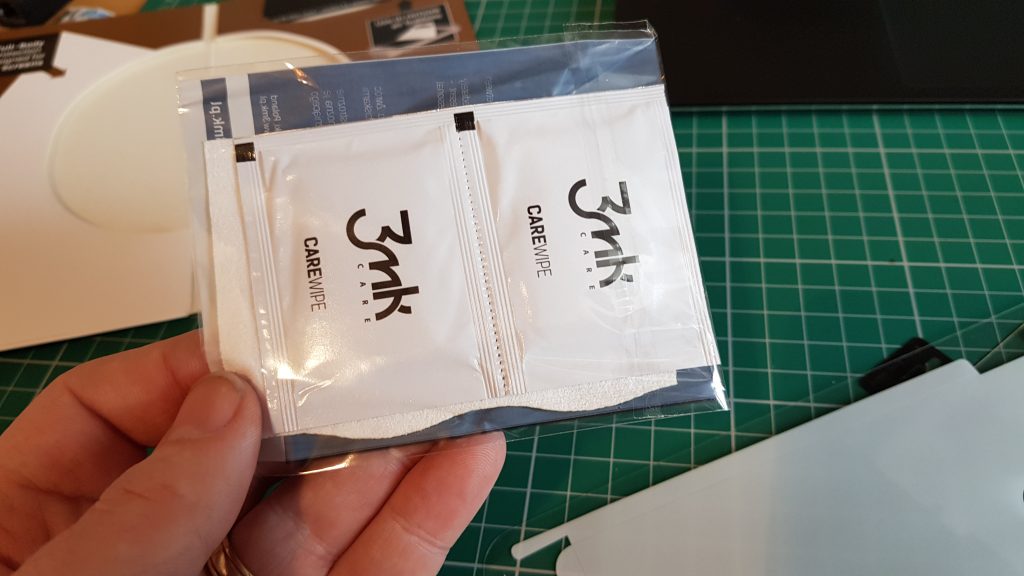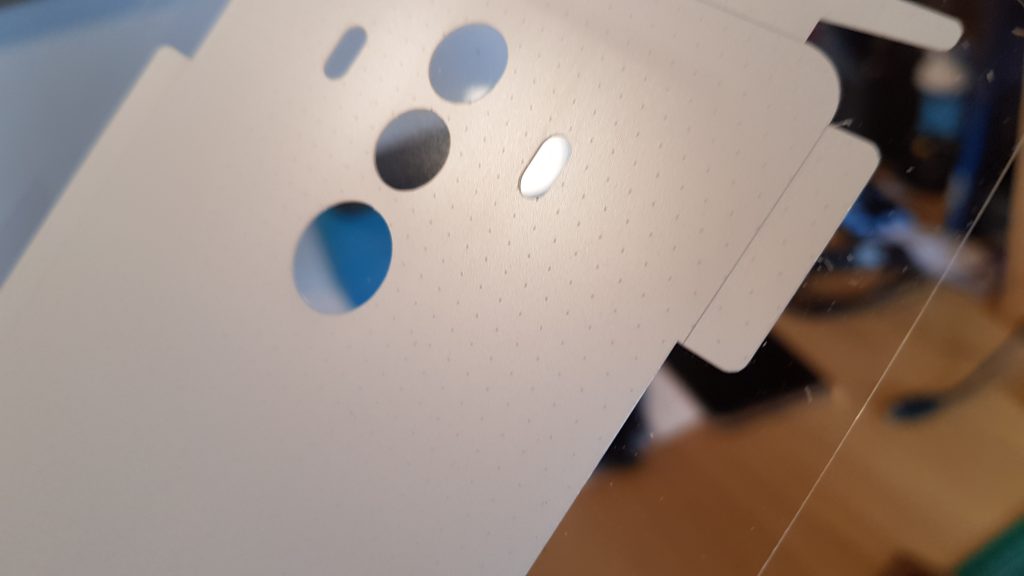 The dots that you can see in the above image are one of the things that makes this skin solution very unique. Essentially the "Air-Dots" allow the skin to breathe, therefore eliminating the dreaded bubble effect that you normally get with other skins when they're not applied propery. Here, even if you do the application a bit wrong, it'll still look good. In fact, when the rear skin was being applied Michael (the chap doing it) deliberately did the top half poorly to show the effectiveness of the dots at dispersing bubbles. After the promised 24hr they were all gone!
Here is a video of Michael applying the screen protector for me whilst we were at the booth.
I have since applied the full kit to my S8+ as well and I found the process to be relatively easy and hassle-free. So much so that I did it in the airport whilst I was waiting to return from Barcelona!
I have enclosed some pictures below of both phones for you to see what the Invisible case looks like.
I have been really impressed with the 3mk InvisibleCase. So much so that I have requested a few more samples for other devices to be sent out to me. This includes one for my Dell XPS 13 2 in 1, which should be fun to apply!
I really like the way that the case feels in the hand the back is no longer slippy. It adds grip! I can see and use my device like it was meant to be – no ugly, bulky case.
Yes, I am aware that this solution will not provide much in the way of drop protection, but that is not what it is meant for. What it will do is stop all the pocket scratches that are part of everyday life and for me, that is the main purpose of me having a case on my device.
Time will tell as to how long this will last in my usage, but if the evidence I saw on the stand was anything to go by then I am not that worried about longevity.
If you want to get one of these great solutions to protect your phone then I would highly recommend that you check out the 3mk website. You can also buy them from Amazon.
Please do let us know if you do decide to get one of these awesome screen protectors and let us know your thoughts.