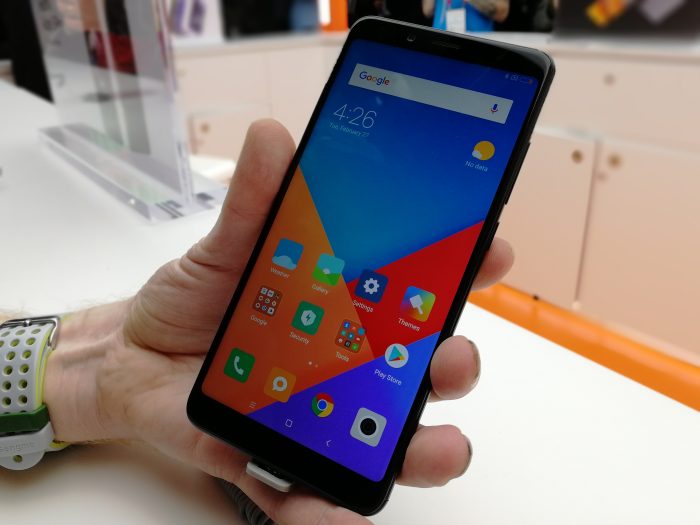 This is another very impressive handset from Xiaomi. The Redmi Note 5 Pro is very new, appearing only this month, so a lot of visitors were trying to get hold of the phones which were being displayed here in Barcelona. The Note 5 Pro has a 5.99″ 1020 x 2160 pixel 18:9 screen which is 403ppi. It's got a 12 and 5 megapixel rear camera arrangement plus a 20 megapixel (yes, 20) front camera for rather high-quality selfie.
There's the usual Bluetooth (5), WiFi, GPS and, around back, you'll find a fingerprint sensor. It's powered by a Qualcomm Snapdragon 636 octa-core CPU running at 1.8GHz. A couple of versions are available. One with 4GB RAM and one with 6GB, but you get 64GB of storage no matter what.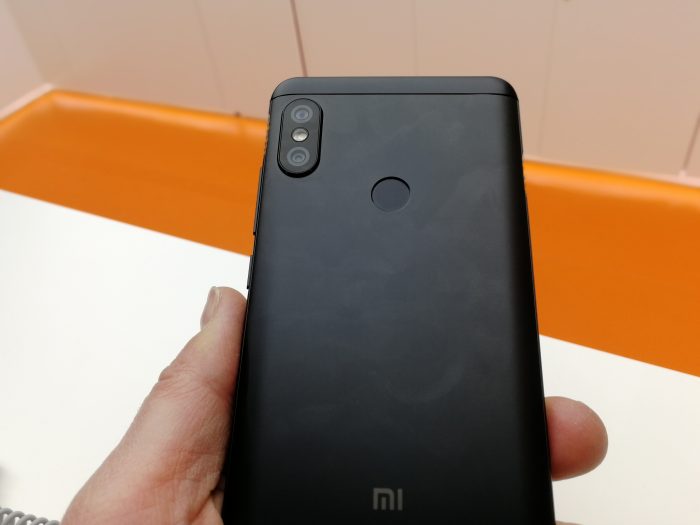 A microSD card slot can fit in for additional space and you get a 4000mAh battery which is pretty respectable. Android 7.1.2 comes as part of the deal.
We've filmed another video for you on this one..
Both this and the Mix Mixix2 are handsets I found very interesting. Well designed and built, you've currently got to be pretty committed to try and get hold of one.
Find out more on mi.com or buy one on their site. You'll notice that it's only available in India at the moment, but Xiaomi have confirmed that the Redmi Note 5 will be heading to India soon enough too.