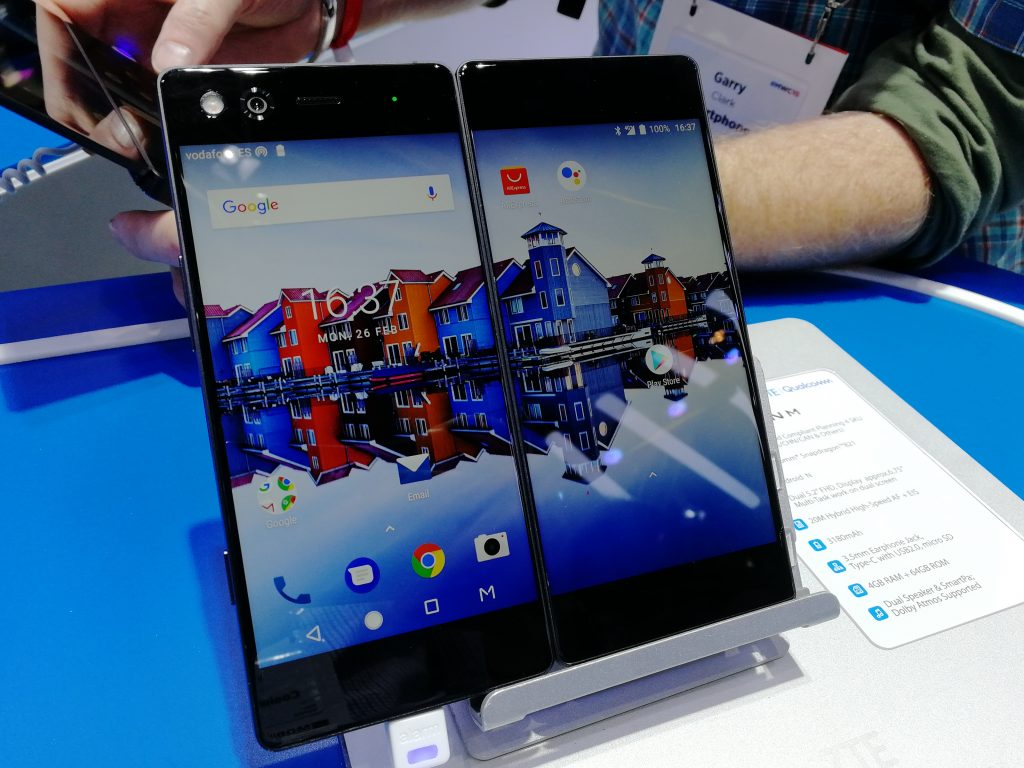 It has been a while since we have seen an Android phone that is innovative, it is about time that someone dares to be different. Well ZTE has stepped up to the plate in the form of the ZTE Axon M which was being shown here at #MWC2018. We just had to jump at the opportunity to get some hands-on time with it.
Here is a bit of footage from the ZTE booth showing what the phone brings to the market.
Essentially the phone is a phone of two halves, with a foldable central hinge this allows for the phone to be used either flat like a tablet or folded with either the screen being visible on the front or with screen mirror mode allowing for the screen to also be displayed on the back!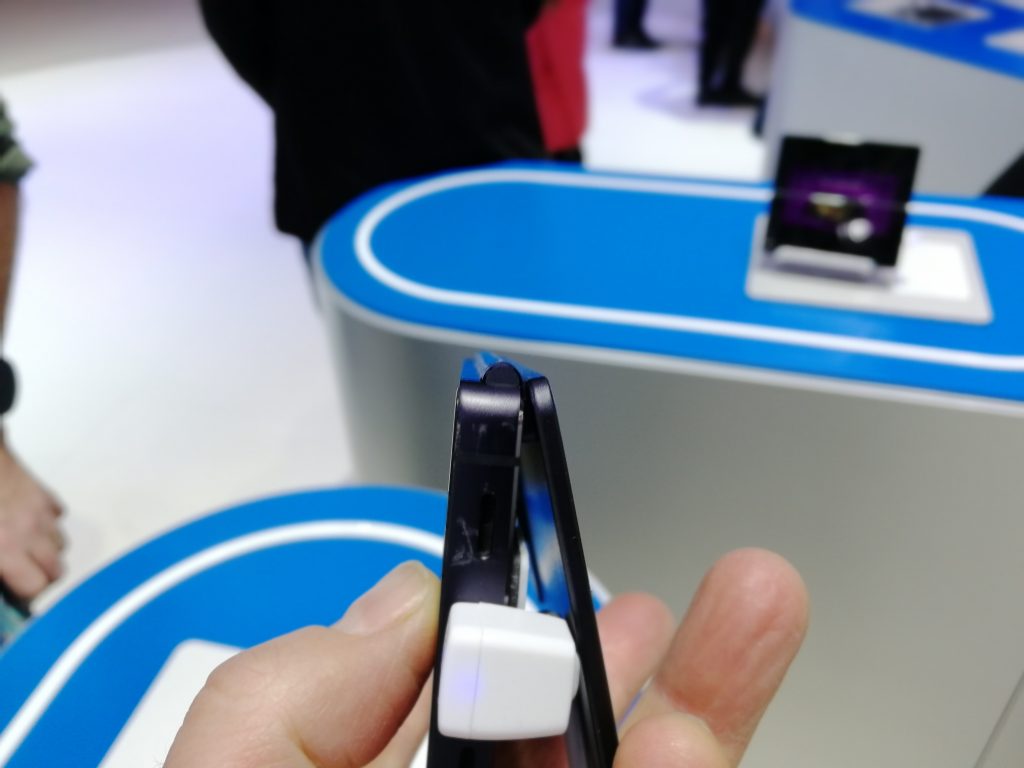 There are few other modes that the phone will work in but the one that is most intriguing to me is the folded out mode. this allows for you to have the top screen taken up by your content with the bottom screen being used for a keyboard. This gives you back the screen real estate that you loose on a traditional phone.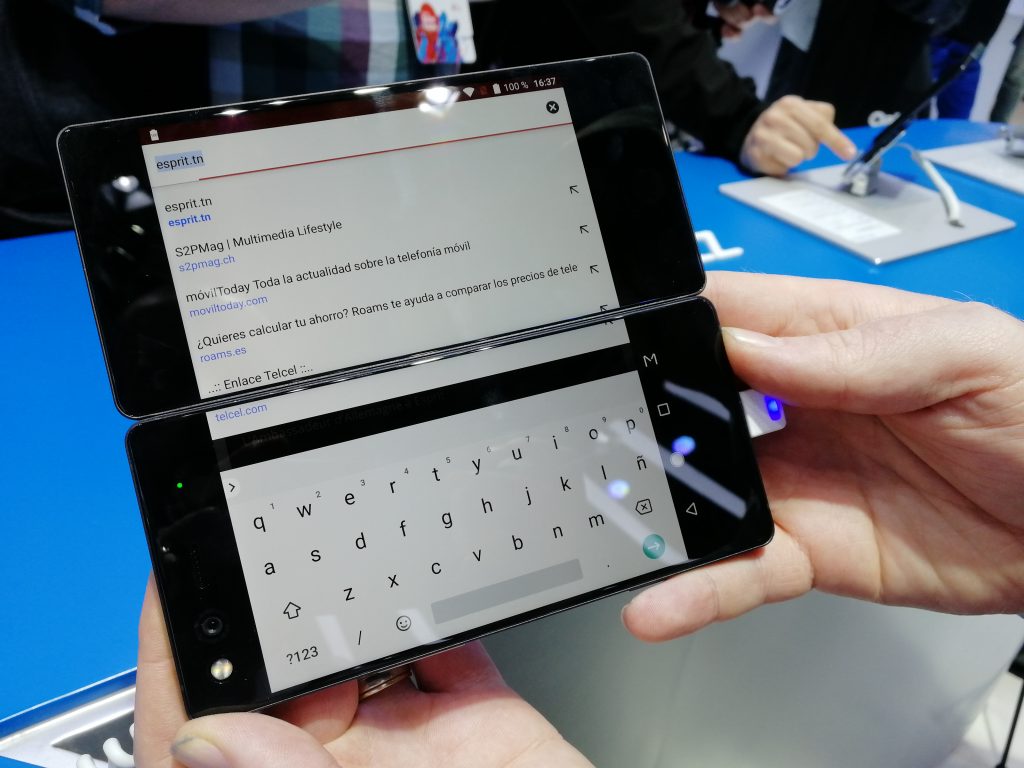 Here are few more reasons you may be interested in this device
Side by side apps. While there are a number of phones that allow you to run two apps at once, the experience on a traditional phone is less than ideal due to the fact that both apps end up being pretty small when split on a single display. With the Axon M, you can actually run two full-screen apps. Imagine researching on Chrome while composing a Google doc, watching a YouTube video while looking something else up entirely.. and the list goes on.
A tablet in your pocket. The Axon M is a phone when it needs to be, but when you flip over the hinge it transforms into a tablet. This means you can extend any app on both displays, even apps that weren't officially designed with this functionality.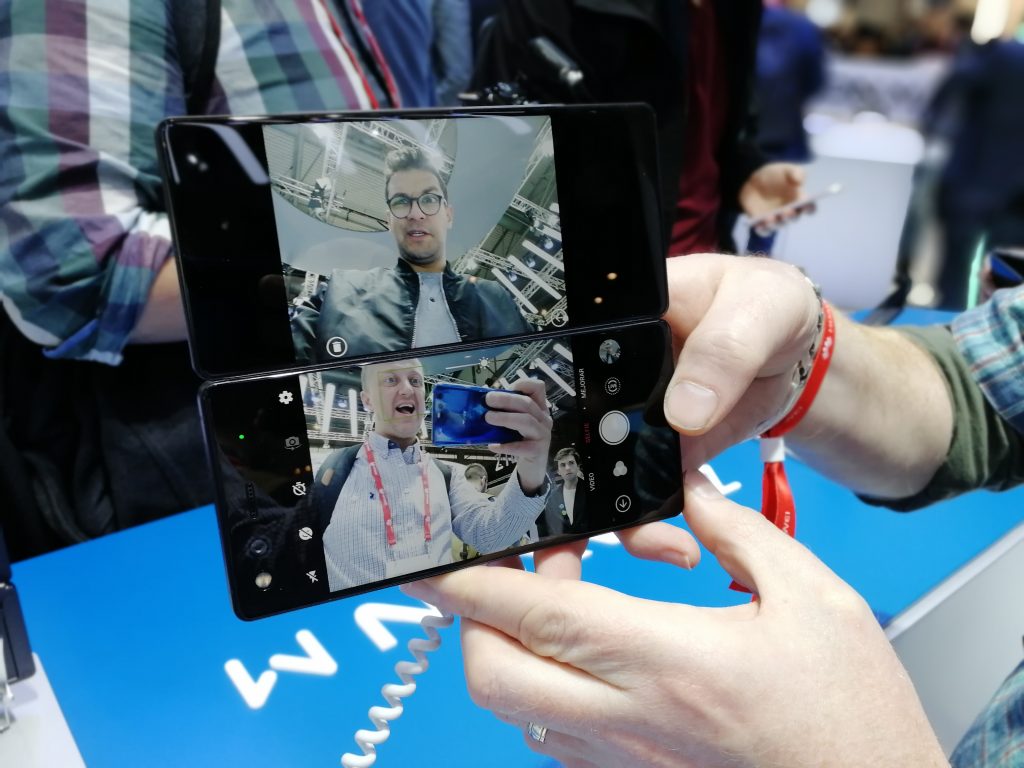 Watching with friends is easier than ever. With the Axon M you'll be able to watch the video, while your friend watches on the other side. This is also great for kids in the car, or anytime you want to show others what's going on.
Here is the list of specs that make this phone tick
| | |
| --- | --- |
| OS | Android 7.1.2 Nougat |
| Screen Size (Resolution) | Dual 5.2 inch (1920 x 1080) |
| CPU | Qualcomm Snapdragon 821 |
| RAM | 4GB |
| Storage | 64GB |
| microSD Slot? | Yes, expandable up to 256GB |
| Front/Rear Camera | 20-MP, f/1.8 |
| Battery Life (Hrs:Mins) | 8:58 |
| Water Resistance | No |
| Size | 15.1 x 7.2 x 1.2 cm |
| Weight | 230 grams |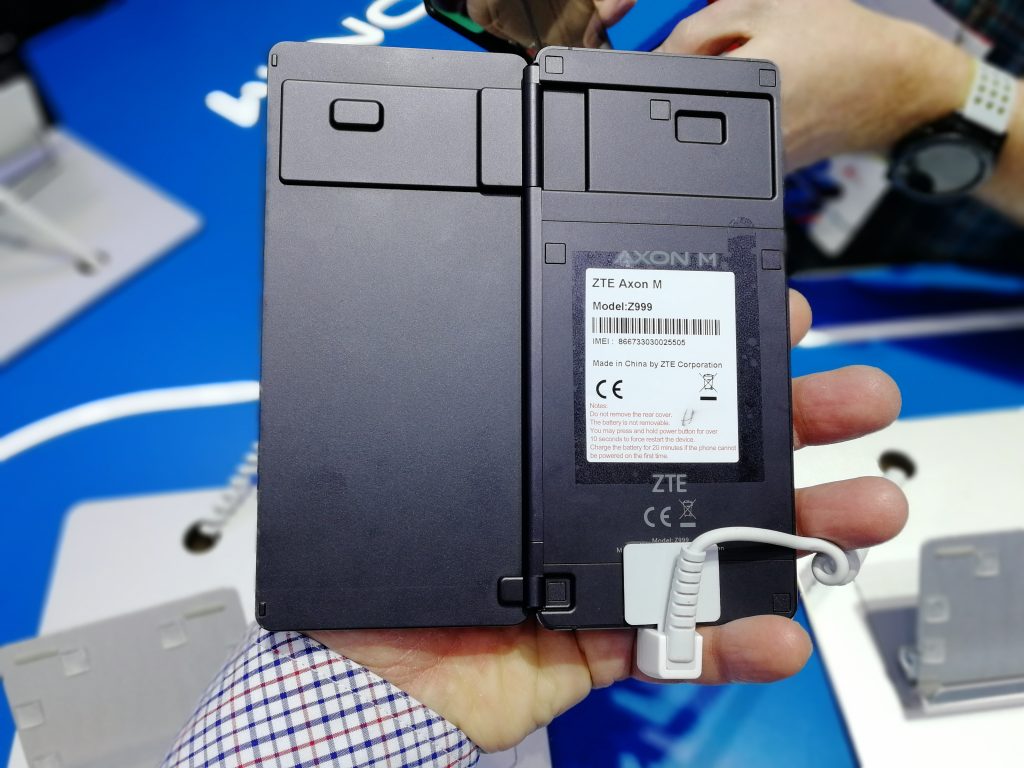 So the specs are not all that bad. I particularly liked the at the camera can be utilized both for the front screen where it is located and also the rear screen.
What we do not know yet is whether this will ever reach the UK officially. We now that is rolling out o some regions in Europe, however, we cannot find out if it will reach us in the UK. Rest assured that if we are able to find out we will bring the news to you.