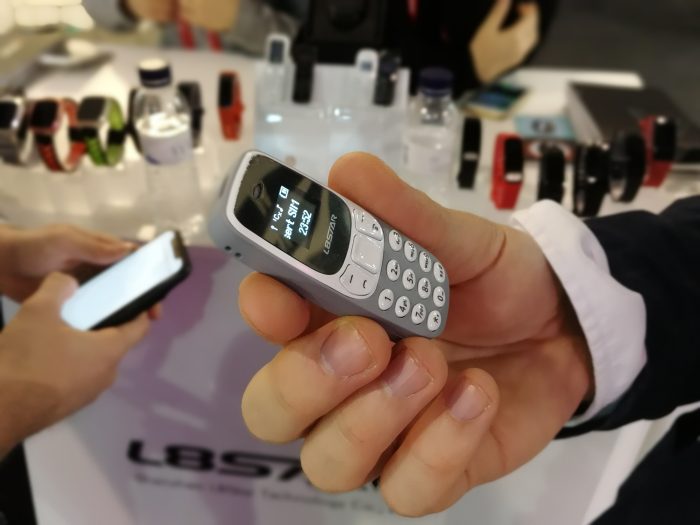 I'm always interested in the smaller stands here at Mobile World Congress. The big names have equally big stands, but down in Congress Square you'll find some new ideas and companies that want to get noticed.
As we strolled through we spotted a company called L8Star who had a range of smart watches and these teeny-tiny handsets. They're no doubt popular with prisoners, but – as you can see from these shots – they can fit in your ear. These really are small. It's like a Bluetooth earpiece, but with a numeric keypad on.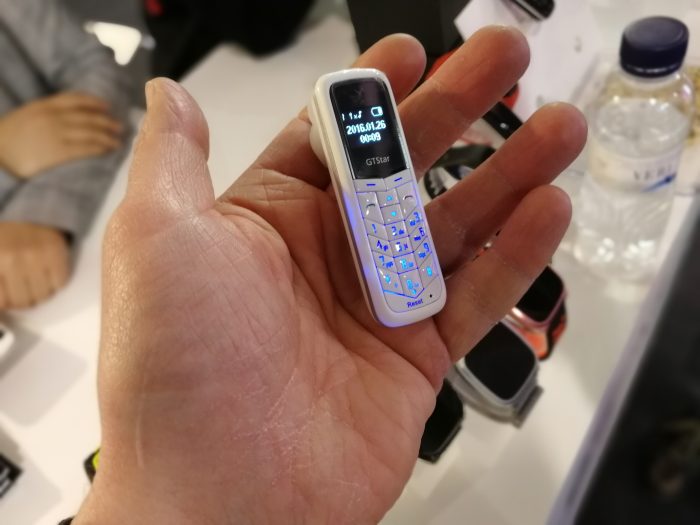 You can't do much more than dial numbers, and one of them looked suspiciously like a Nokia, but they might appeal to people who don't want a smartphone and ….yeah, prisoners..