Alongside the launching of the new Mediapad M5 Series, Huawei also launched the newest member of the MateBook Line the MateBook X Pro.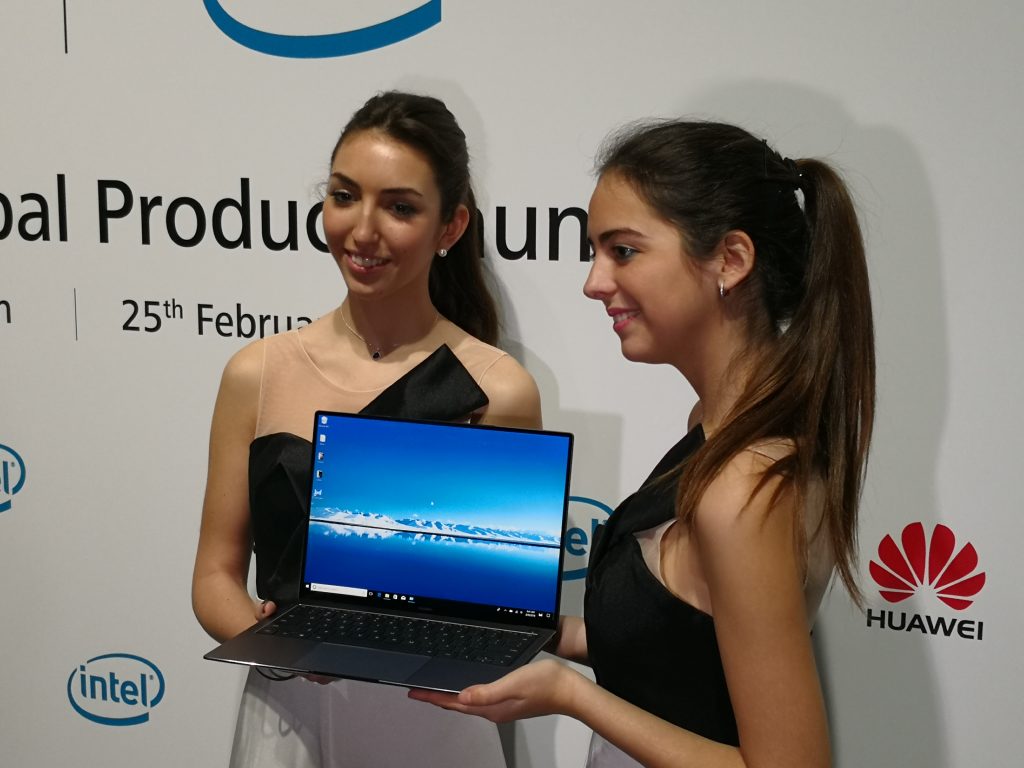 Unfortunately, this will not be available in the UK immediately but we can hope it will arrive in the near future.
This is a new Windows 10 laptop that is going to have stunning 13.9″ display. The screen is taking up a staggering 91% of the actual screen space which puts it head and shoulders above what can be seen on other competing devices in the 13.3″ segment. The device also has got some brilliant specs on board which we will come to later on.
Firstly let's talk about the screen. As I have said it is coming in at 13.9″ and will have a 3200 by 2000 pixel resolution in a 3:2 aspect ratio. The viewing angle is 178 degrees which make for easy viewing even by a large group. It should also be reasonably useable outdoors as we have a brightness level of 450nits and a contrast ratio of 1500:1. This screen is also a touchscreen that will support up ten points of input. there is no mention of stylus support however.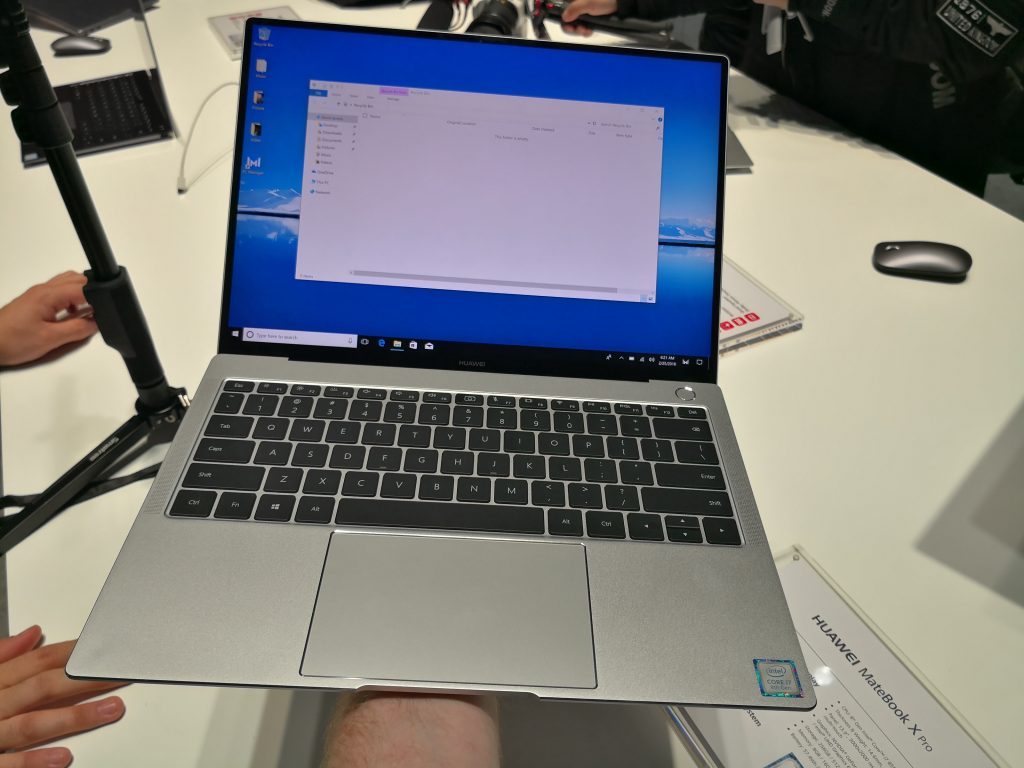 The actual laptop is supremely thin measuring in at 14.6mm thick and weighing in at 1.33kg which will make it great for portability. It is thinner than the previous generation MateBook X from last year. Whilst still being very thin it does not skimp on ports as it has two USB Type C ports with Thunderbolt 3 support for hooking up external displays and also external graphics card systems.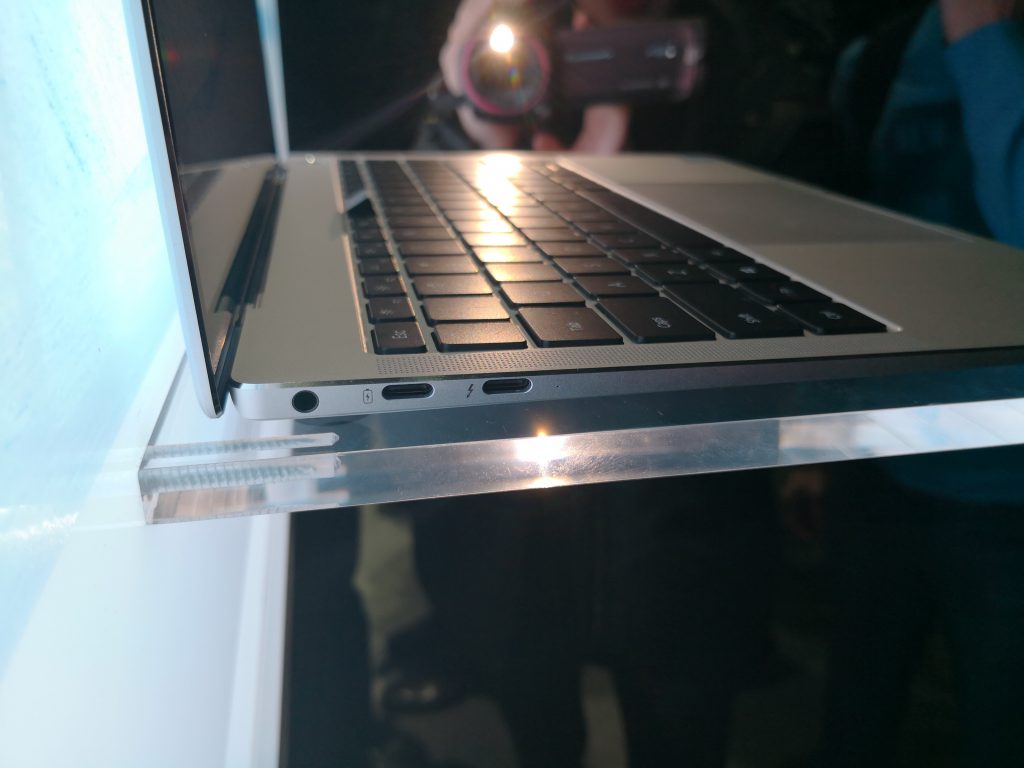 On the other side we also find a USB Type A port which is great to see included.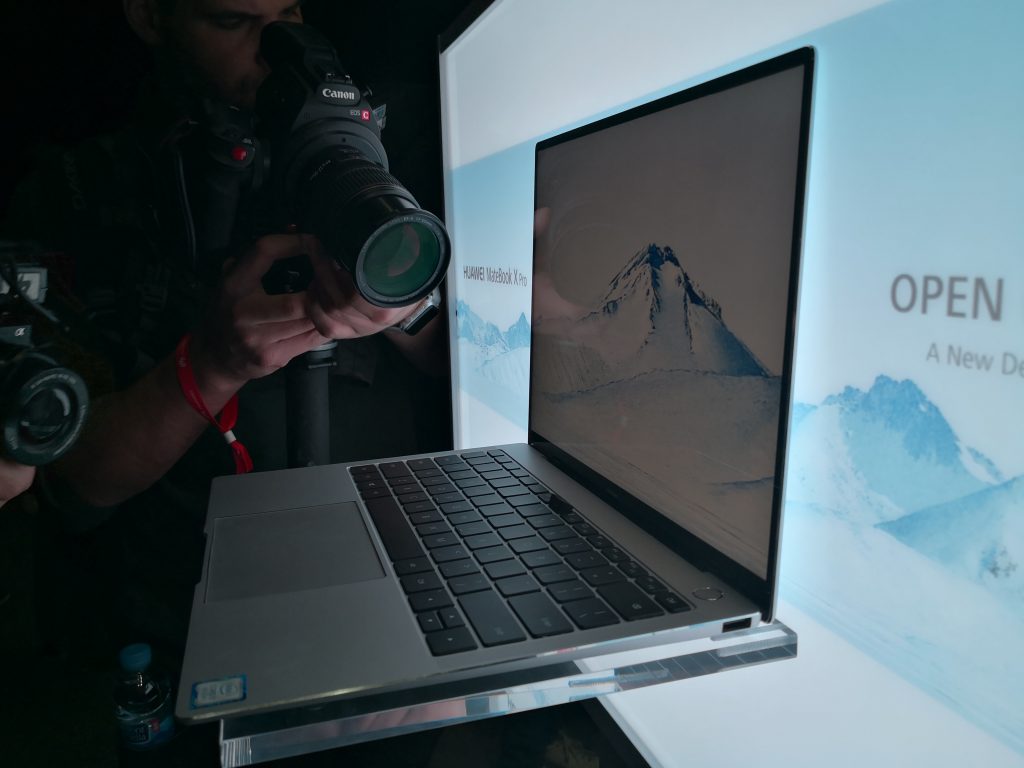 The awesome design is also matched by awesome performance as it will support up to an 8th Generation Intel Core i7 processors which are paired with the new NVIDIA GeForce MX150 GPU. this will make it up to 4 times more powerful in terms of Graphics over the previous generation device.  This is paired with either 8GB of RAM and 256GB or 16GB of RAM and 512GB of NVMe PCIe SSD.
Sound wise the MateBook X Pro also supports Dolby Atmos surround sound for a really immersive media experience, this sound will be played through four speakers.  you will also get 4 microphones meaning that your Skype calls will be clear no matter where you are in relation to the laptop.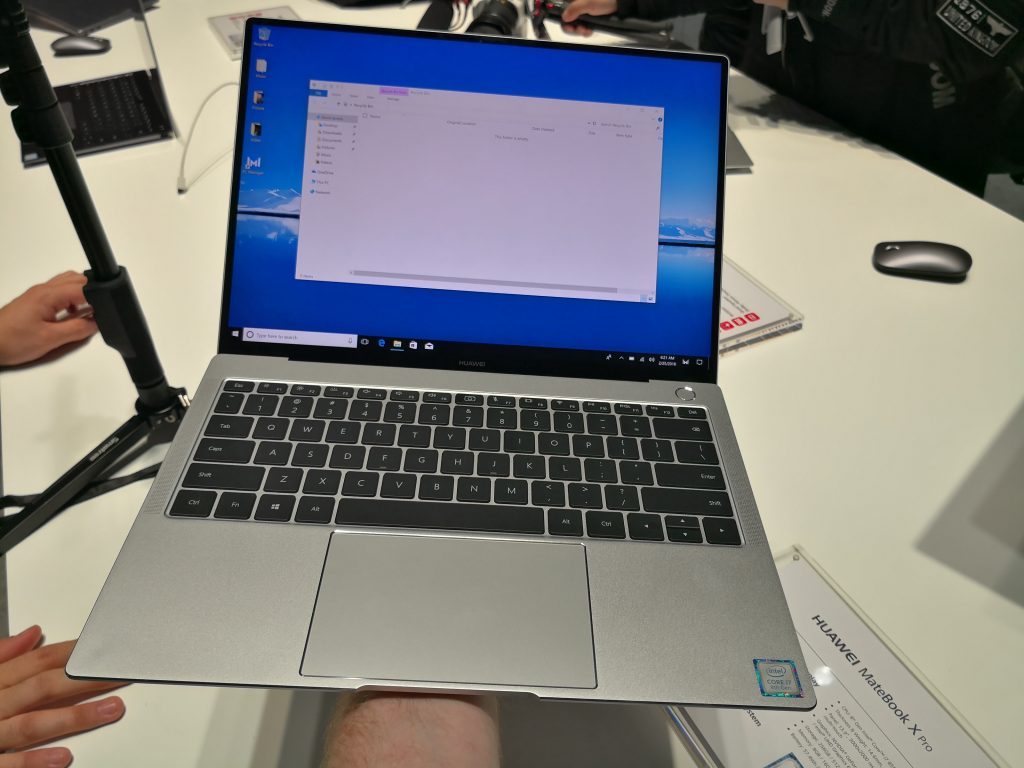 As for the keyboard, it is a full-size layout with backlight and it also sports one of the biggest trackpads in its class. Up on the top right-hand side of the keyboard deck, is where we find the power key and also the fingerprint reader as they are one and the same. Huawei is claiming that this is one of the fastest fingerprint reader/power button combos and will get you into the system from various sleep states in super speedy times.
Insert image here
One very unique feature of the keyboard is that the webcam is actually integrated into the number row itself allow for it to popup when needed and when it is not it will be hidden from view. This is a nice touch and is a neat way to get over the issue of needing to cover your webcam and also gets rid of the awkward "up the nose shot" that we see on the Dell line up.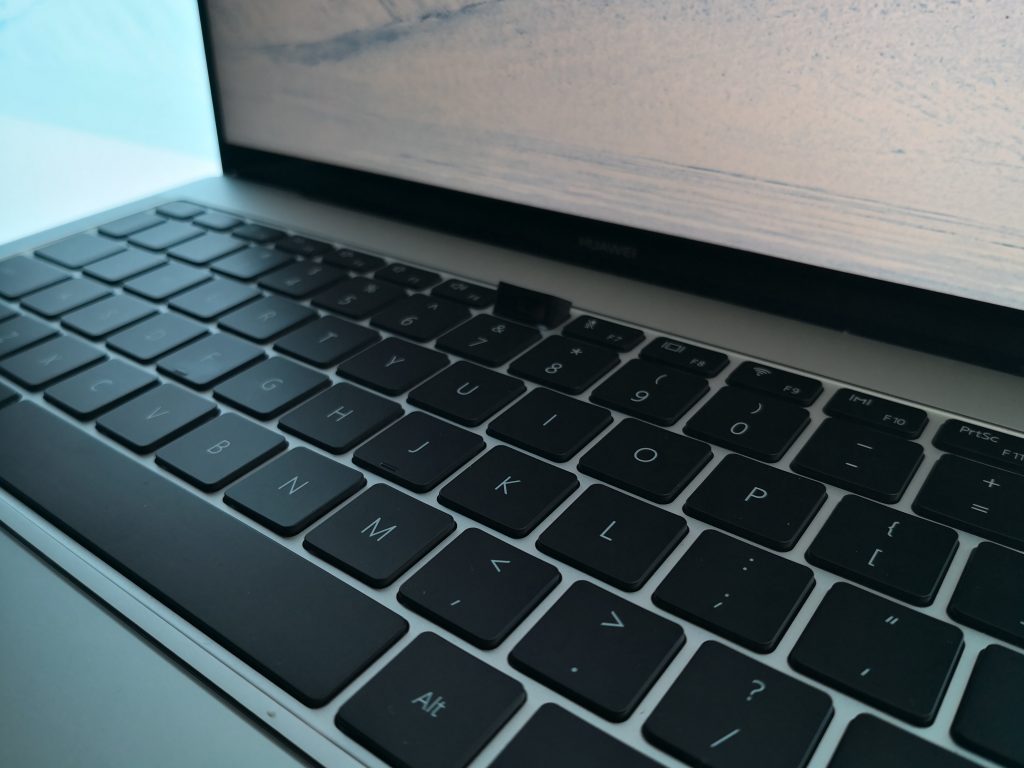 The battery is rated at 57.4Wh and will be capable of delivering up to 14 hours of working time or 15 hours of web browsing.
Here are the full specs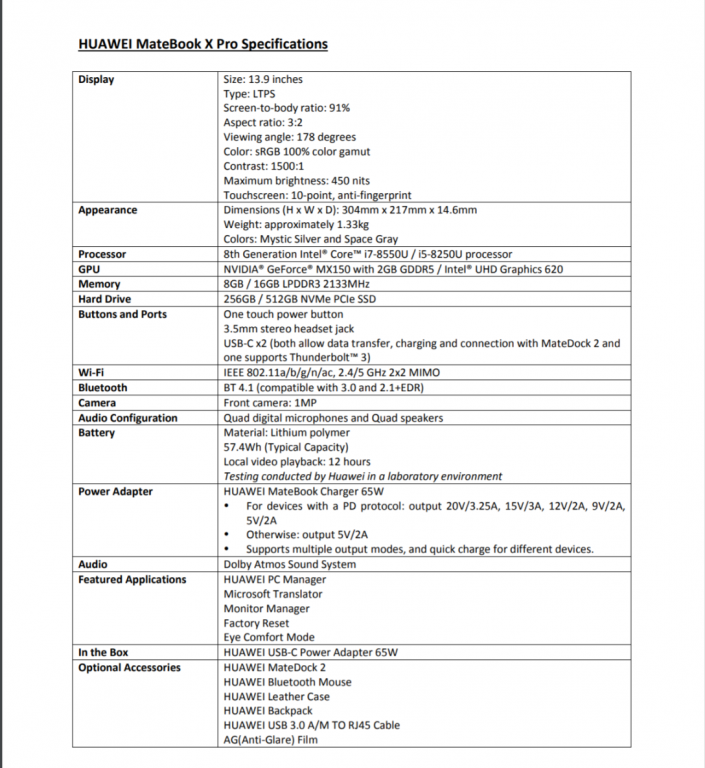 Lastly here is the projected pricing for the laptop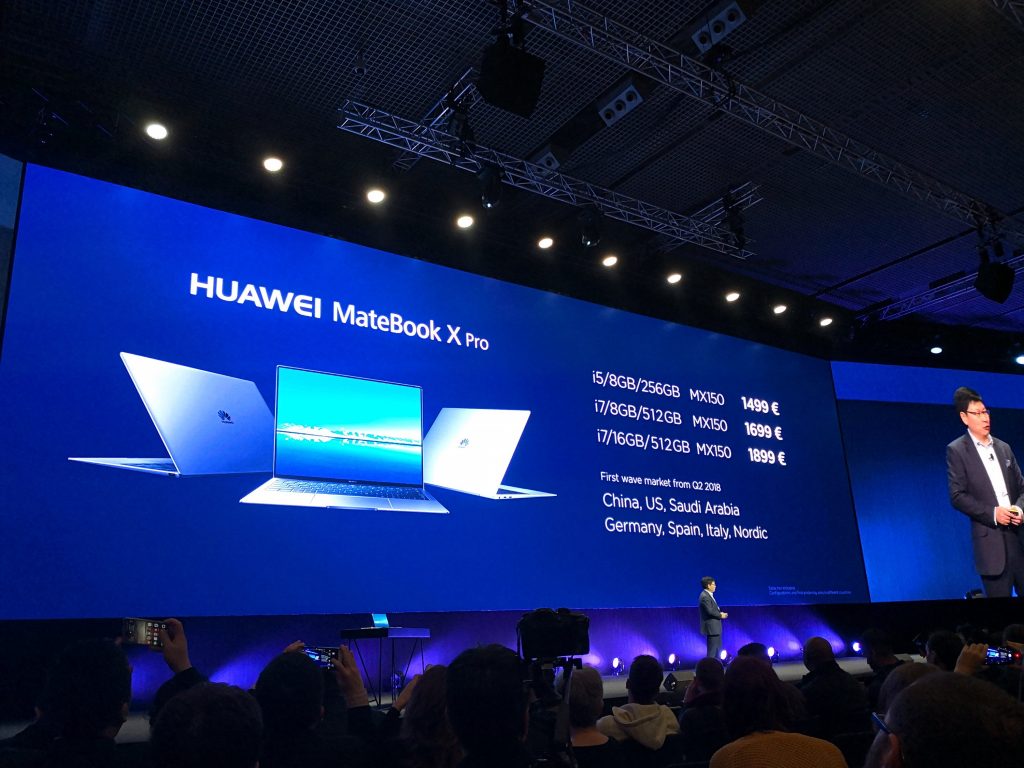 The laptop will come in either Mystic Silver or Space Grey and asIi have mentioned it is not coming to the UK at launch but maybe further down the road, we will be lucky enough to get it.
For now here are some more pretty pictures of the laptop