Hello! Today, here in Barcelona (yes, we made it), Alcatel will be launching their new handsets. It's Mobile World Congress, so it's the start of the mobile madness! You can whack your refresh button right here on the site to get the latest information. That or Twitter, whatever you fancy.
We'll be at the Alcatel launch but, thanks to the mighty leaking master, Evan Blass, we can now get our first look at the handsets that'll be announced there.
One of them is the Alcatel 1X, which, if memory serves, got announced a few months back. This one has a 5.0″ screen with a 720×1280 pixels resolution and runs the Android 7.0 OS. It's got a quad-core 1.3GHz CPU, 2GB of RAM, 16GB storage a microSD card slot and an 8 megapixel rear camera.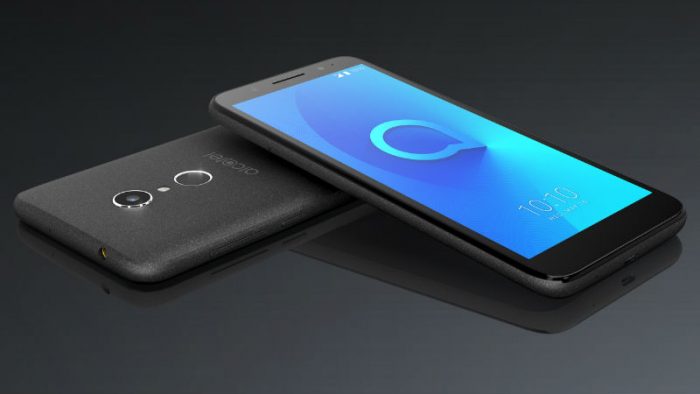 However, the 3 and the 3X look to be brand new. Rumoured specs on this one include Android 8, 32GB of on-board storage, 4GB RAM and a microSD card slot. It's powered by an octa-core processor and has a 5.7″ screen with a 1080×1920 pixel screen. Other rumoured details include a fingerprint sensor and, we believe, a 13 megapixel camera.
The Alcatel 3 looks to be broadly similar but with a 5.5″ 720×1280 pixel screen and 3GB of RAM.
More as we get it later today !