It looks like Virgin Media are keen to get noticed. The caveat to this particular offer, though, is that you're already a Virgin Media broadband or TV customer. If you are, listen up.
First, the facts. Virgin Media use the EE masts, so coverage is very good indeed. They're pretty open about this and deliver 4G coverage to 99% of the UK population.
Next, if you're a Virgin TV / broadband customer, for £25 every month, you get Unlimited texts, Unlimited calls and Unlimited data.
Lastly, and we've checked the terms and conditions on this one, "You cannot share your data connection with other devices – known as "Tethering" – or use your phone for peer to peer file sharing. Acceptable use policy applies".
However, we've just checked this with their live chat people and…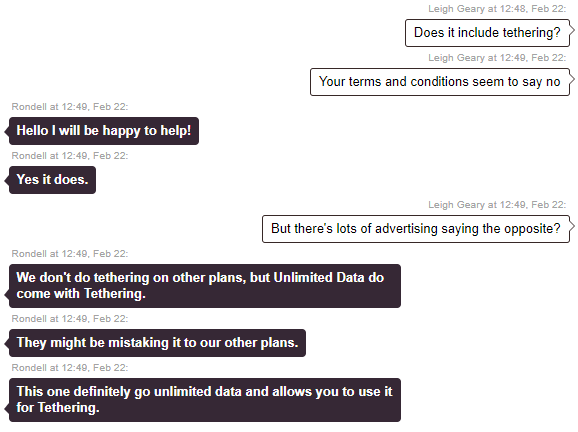 Update – This is now confirmed with their PR team too..
Truly Unlimited does not have any tethering restrictions. 
Get the full press release here.
This would be brilliant for data-hungry users!
This is a 12 month contract and you just need to head here to get it.
It's worth noting that they also have an £18 offering for both customers and non-customers which delivers unlimited texts, calls and 40GB of data. That's plenty 🙂
All contracts will increase with RPI each July.