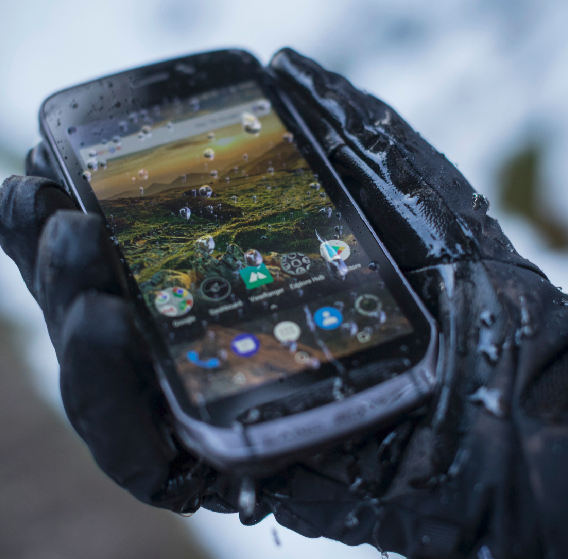 Sadly no, we're not getting to test-drive a new Land Rover. However, Land Rover have started making phones. This is their first, and it comes via Bullitt Group, the same people who came up with the CAT phones. It's another rugged handset for rugged lives. It'll be on show in Barcelona for Mobile World Congress and has a 5″ touch screen that'll work with wet fingers or gloves.
Powering the device is a deca-core 2.6GHz 64-bit MTK Helio X27 CPU with 4GB RAM and 64GB of storage on board. You can augment that with a microSD card. Although it's supplied with Android Nougat, it's scheduled to upgrade to Oreo and has a dual-SIM tray.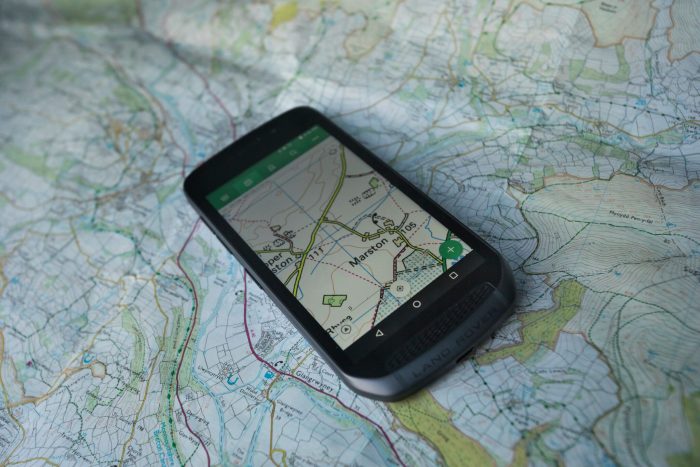 Around back, a 16 megapixel camera and, up front, an 8 megapixel shooter. It's waterproof up to 1.8 metres and comes with a factory-fitted screen protector. You get a 400mAh battery and you can purchase add-on battery packs to prolong the life of the smartphone even further.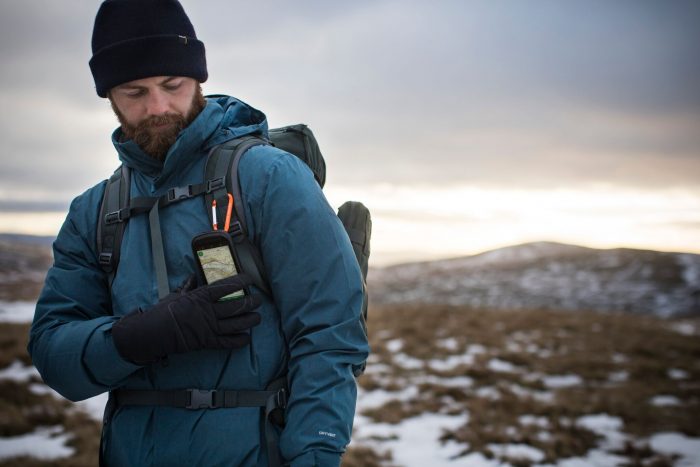 Costing £599 from www.landroverexplore.com in April, this will arrive with an "Adventure Pack", which gives you an external GPS antenna, protective case, additional 3600mAh batter and steel carabiner. Other packs will be available, including a "Bike Pack" with a mount for your bike.
Designed in close collaboration with Land Rover, the smartphone takes subtle design cues from the unbeatably capable and versatile Land Rover Discovery. Taking inspiration from the front grille design through to the headlamp architecture and even the knurled finish of the interior dials, it elegantly reflects the essence of the Land Rover brand. It's a durable smartphone in a stylish design that is suitable for the office or enjoying the great outdoors.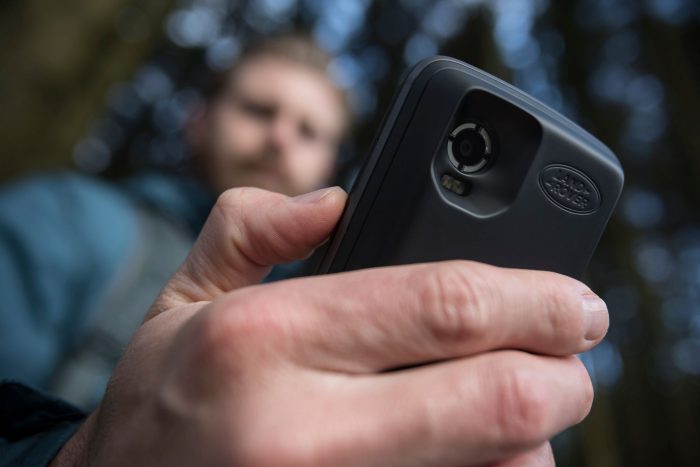 The phone will be supplied SIM-free so you have the freedom to add your own SIM. As you'll notice from these images, the phone also has premium topographic mapping thanks to the Skyline augmented reality app from ViewRange.